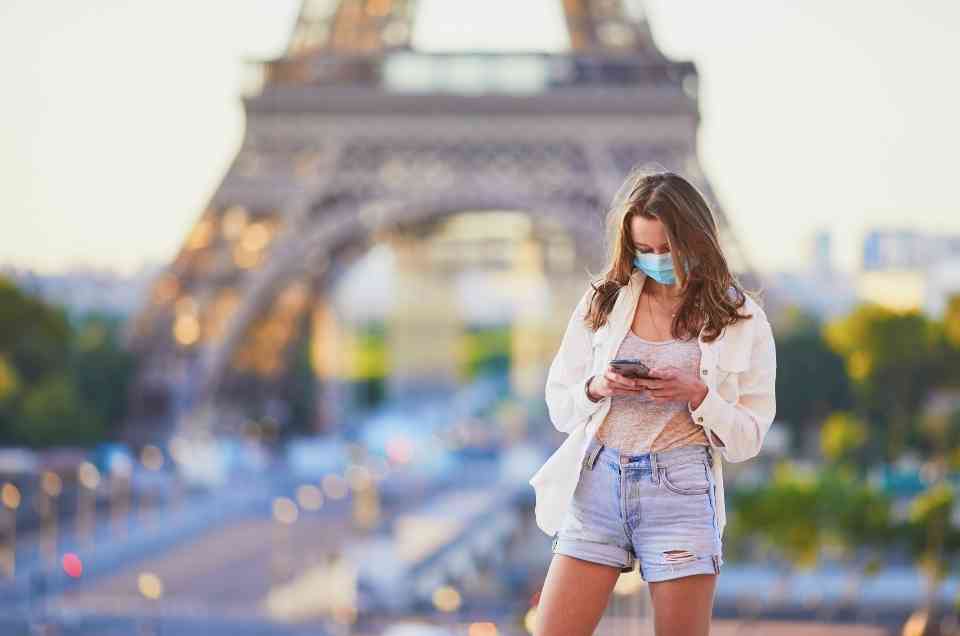 COVID-19 has affected travel immensely and the way we travel is changing dramatically. Every now and again, travel warnings from all over the world are changing their travel warnings. To understand how it will impact your travels to France, here's what we know about it. We will continue to update this post as we get news from the government for you to better have a timeline in planning your trip to Paris in the future.
Is France open for tourism?
France has banned all essential travel for all foreign visitors outside the European Union and Schengen region from January 31, 2021. This month, they lifted the ban to select countries like the United Kingdom, Australia, Japan, Israel, New Zealand, Singapore, and South Korea with the condition of presenting a negative COVID PCR test valid 72 hours from arrival. All visitors entering France must also self-isolate for 7 days. To see the full list of countries allowed to enter France, click here.
In October 2020, France have reopened cafes and restaurants, bars, public transportation, and some museums. Like many other countries, they are doing this slowly. However, that was put on a pause when 19 regions in France (including Paris) implemented lockdown and restrictions until further notice. Currently, there is a nationwide curfew in France from 7:00 pm to 6:00 am. Restaurants, bars, cafes, and museums are closed. The borders of France are closed but internal travel is not restricted. France is also now requiring the use of FFP1 or more protective FFP2 filtering respirators or fabric masks that meet "Category 1" which are also called medical-grade face masks.
If you are in Paris, we are inviting you to visit us our new Travelwifi store in Paris located at 38 Avenue de l'Opéra. While there are many other shops at the same street number (38), you should find us easily by the corner. For those who are allowed to enter the country, take the Teppy France mobile broadband rental device for complete peace of mind on your next vacation. Teppy France MiFi rental device automatically finds the best 4G network near you using virtual SIM technology and seamlessly connects to leading France 3G mobile data providers like Orange, Bouygues, Free, and SFR. Now your phone, tablet, and laptop can get online with a fast, secure, private WiFi network.
You can order online or see all our stores in France in the following locations:
Paris – Travelwifi store
CDG Airport Terminal 1 Tourism Information Desk
CDG Airport Terminal 2A Tourism Information Desk
CDG Airport Terminal 2C Tourism Information Desk
CDG Airport Terminal 2D Tourism Information Desk
CDG Airport Terminal 2E Tourism Information Desk
CDG Airport Terminal 2F Tourism Information Desk
ORLY Airport Terminal 1 Tourism Information Desk
ORLY Airport Terminal 3 Tourism Information Desk
ORLY Airport Terminal 4 Tourism Information Desk
Partner Paris TRIP (near Eiffel Tower)
Nice Tourism Office – Promenade des Anglais
Nice Tourism Office – Gare SNCF (Railway Station)
Marseille Tourism Office
Cannes Tourism Office
Partner JCB Plaza Lounge
LaTania Tourism Office – French Alpes
Partner HIS International Tours France
Camping L'Arquet- Côte bleue
Camping – Les Châlets de la Mer
Galeries Lafayette Tourism Information Desk
L'île de Bréhat
Paris Grand Palais
Everything is possible with our reliable Teppy France mobile hotspot rental you'll never have to worry about finding the nearest public WiFi network or putting up with slow Internet speeds. An enjoyable trip to France is only one Tep away.