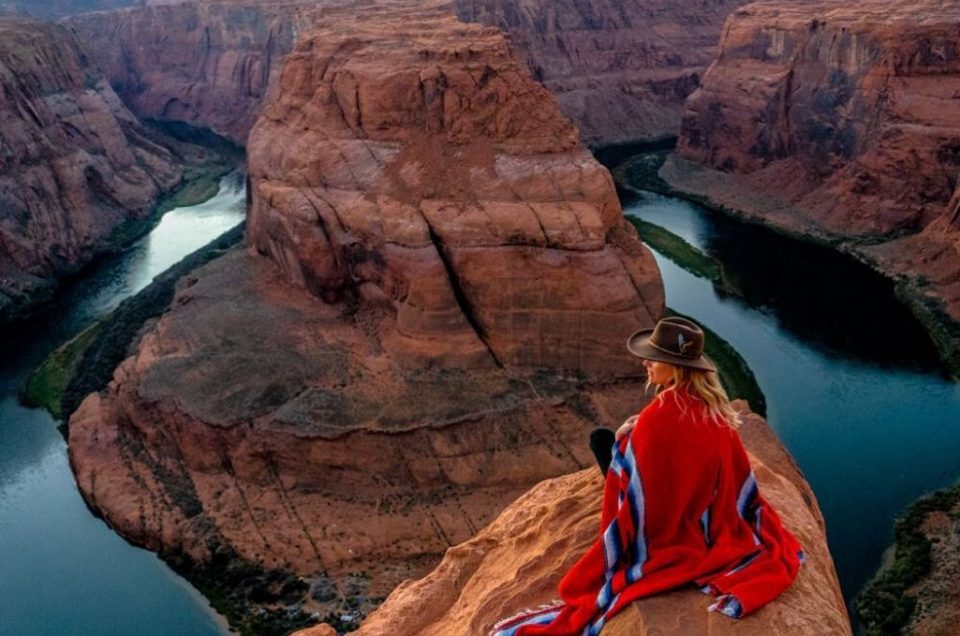 We all think that being a flight attendant is all glitz and glamour but what is it really like? In this month's Life of a flight attendant interview series, we sat down with Mel to get a glimpse of her life of endless flying and traveling. If you want to be a cabin crew, you can learn from Mel, too!
Hi Mel! Welcome to the series! Can you please describe your life as a flight attendant? We'd love to hear it!
My life as a flight attendant is never the same as the day before. We dont have 9 to 5 days, work weekends, holidays, nights or days. Sometimes, when I am on standby, like these past few days, I dont even know where I will be going until last minute! I got up at 2am to drive to the airport just to sit there from 4.30am till 2pm and wait for the call. And if it doesnt come, same procedure next day. The glamorous life of a flight attendant – lol.
How long have you been doing this job?
I have been doing this job for nearly 20 years now. After school, I finished a 3 year apprenticeship in hotel management, but then decided I wanted to see the world for a year or two until applying for a job in a fancy hotel somewhere across the ocean. Besides german, I spoke english and french fluently, had service skills, due to my hotel training. Perfect for the airlines. They invited me to an assessment center where they tested my teamwork spirit, as well as my language skills. After a thorough medical exam, I was ready to go.
Tell us the top 5 things you can't live without as a flight attendant?
The 5 things I'd say I cannot go without as a flight attendant are:
1. My phone (yes, I know how that sounds, lol) but it seriously saves my life every day. Its just such a genius little machine.
2. My Travelwifi!!! Because it gives my phone the most important thing: WIFI wherever I go!!!
3. A hot water bottle! (It is always cold on the plane and I don't wanna get sick)
4. My tea mug and my own tea (I don't drink any coffee but gallons of tea every day)
5. Soap! Fun fact: my airline doesnt have soap in their bathrooms, but desinfectant fluid, in case there is no water, to make sure people can still "clean" their hands. But I need good old soap.
What's your favorite part of being a flight attendant?
My favorite part of being flight crew is that I get to see the world, even if its for just a day. Foreign cultures, foods and people. I get to go to places you normally wouldn't get to. I mean, have you been to Ashgabat? (If you had to google that just now, you get my point). Not every place I have to fly to is a place I necessarily WANT to go to, but sometimes you gotta step out of your comfort zone.
What's the hardest part of being a flight attendant?
The toughest part of being in this job is probably also the part I actually really like. You never really know whats coming next. You have to be very flexible with everything. Things dont always go as planned. I am supposed to go to Los Angeles one day, but a sick passenger had us turn around to the home airport. After he was offloaded, there wasnt enough time for us to get back in the air to fly to LA because it would have exceeded our maximum duty time of 15 hours (its a 11 hour flight to LA). So everybody went home and was on standby the next day. There goes your schedule. Planning is hard. We never know what our next month looks like until the 27th of the month prior. I can try to get a weekend off, but its never certain.
Where are you currently based and what are your future travel plans?
I am currently based in Frankfurt, Germany. But I live in Cologne, 2 hours away. I love it there, after living abroad for many years (Los Angeles), I settled close to my family. I am working on checking off my bucket list for countries I havent been to. Next on the list is Iceland. I havent been everywhere, believe it or not. But I am working on it.
What are your tips for flight attendants if ever they are in a city without reliable WiFi?
I advise everybody in this line of work to get yourself a
Travelwifi device
! Its the best thing that has happened to me! Reliable and strong wifi in most countries. I even had a signal in the desert of Petra, Jordan!
How does Travelwifi help you as a flight attendant?
As I mentioned before, I rely on my iphone and he internet for everything. It helps me keep in touch with friends and family, reminds me of appointments and tasks, wakes me up in the morning, no matter the time zone I am in. It entertains me by downloading audiobooks, tv shows, music and more. I take all my photos with it, check my flights and schedule…. I could go on forever. Cant do that with bad or non existing wifi. Roaming is way too expensive when in countries like China or Russia. Travelwifi saves me money and effort. I have fast and reliable WIFI wherever I go!