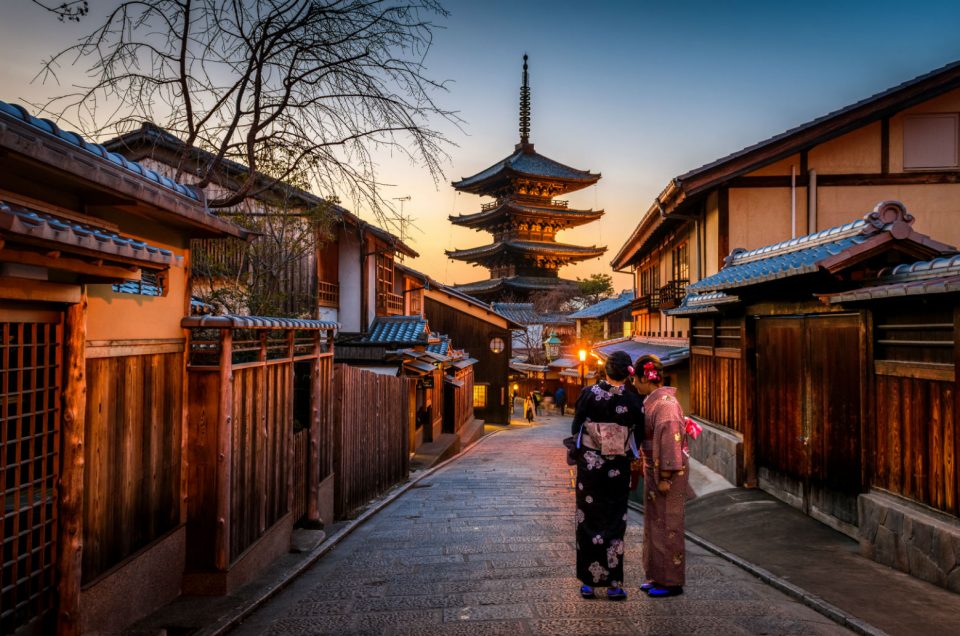 Hello, 2019! All throughout 2018, we have worked with travel bloggers who have used Tep Wireless all over the world. This season, these top travel bloggers will recommend places to visit in 2019 to add to your bucket list!
1. Valencia, Spain by Sonya of The Globalite
View this post on Instagram
Port city Valencia isn't first in mind when it comes to visiting Spain, the second most visited country in the world, but it should be. As Spain's third city, it has an unbeatable – Holy Grail – mix of beach, food (paella originated here), nightlife, architecture and culture. It isn't just a tourist destination, but an instantly comfortable place you'll fall in love with (and even consider moving to)!
Spend the day exploring the cultural wonders of Valencia such as the pretty pastel buildings of the Old Town; lounging away at the nearby pristine and little-developed beaches (La Malvarrosa is one of the best); or marveling at the futuristic Ciudad de las Artes y las Ciencias, a massive complex with museums, theaters and artistic public spaces, known as one of Spain's 12 Treasures. Nature lovers will be happy with all the green spaces in the city. Even in the oldest parts, tiny squares brim with enormous palm trees shading from the year-round heat. A new Central Park is opening in 2019 to bring 230,000 more square meters of green. Valencia is also a sporty city, the home of one of the top football teams, Valencia FC, and Europe's largest basketball training center. Its marathons are also hugely popular, drawing international crowds. Foodies are spoiled for choice from lively tapas at the stunning Art Nouveau-style Mercado Central to Hemingway's favorite restaurant for paella, La Pepica, to Michelin starred establishments (El Poblet, Ricard Camarena, Riff and Sucede). The Mediterranean way of life is alive and well in Valencia as dinners spill late into the streets amongst friendly conversation.
Valencia's most unique attractions are its festivals. Fallas is one of the strangest and most endearing, a two week fest in March that entails fireworks and larger-than-life statues ("fallas") and cumulating with their burning.
And when speaking of Holy Grails, most experts believe that Holy Grail, the chalice drunk out of by Christ during the Last Supper, is in Valencia. The Aula Grial museum opened to sold out audiences in 2018. If the city good enough for the Holy Grail, it should be good enough to draw you into a visit, this welcoming, wacky, artistic, delightful, laid back Valencia.
2. Petra, Jordan by Trisha of P.S. I'm On My Way
View this post on Instagram
I spent three and a half weeks in Jordan and I want to tell you about my experience. Jordan is safe and I couldn't believe it myself first. When I first arrived, I felt that I have to keep my guard up all the time. For every time a man would come up to me and say, "do you need help?" I would step back, keep my guard up and respond, "no, thank you. I'm okay." Even if I am really struggling to read the map in Arabic.
"Where you from? Japan? China? Thailand?" Everyone wanted to engage into a small talk. It was very annoying.
"They want to help, you know. Jordanians are like this. It may seem like they are bugging you but really, they just want to help. Don't be scared. They are good people," said an expat whom I met at the bus station.
It feels ridiculous that I would always respond and lean on to foreigners when lost. But when I am offered help by a 'stranger', I always hold back. (Wait, the expat was also a stranger, no? I don't know where this is coming from. Is it from the current mad state of the world? Or the society I grew up in?
The good is good. I promised myself I won't put any other meaning to the good. It's okay to be cautious. But the reason why we are continuously divided by race, gender and religion is because we are not open to learn and understand something that is different from ours. I am (again) slowly journeying into a deeper meaning of my values, of my beliefs, on how I look at the world. And this is good.
Jordan is one of those places where I felt entirely safe to wear whatever "decent" I deem fit, even to walk in the middle of the night. Recently, one of my best mates brother who happens to work for the United Nations launched this program called Street Watch Amman, where women can instantly report issues of harassment.
I have loads of stories about Jordan as one of those hardcore Middle Eastern countries who don't have respect for women but during my 3.5 weeks stay, I found out that women are highly prioritised here.
3. Malta by Ruben and Rachel of Gamintraveler
View this post on Instagram
For us, Malta is considered a top travel destination for 2019. The beauty of the country is amazing; combining the beaches and the places that were listed in UNESCO like Valleta, which is its capital. The weather is great and you can go to Malta anytime of the year, but I would avoid peak season since could be too crowded.
There are many things to do in Malta like visiting the Blue Lagoon in Comino Island and the great beaches in Gozo and Mellilha Bay in mainland. Going to places like Sliema that has a beautiful port and nice nightlife with historical places as well as Valleta, Mdina and Pompeya Village, you'll surely enjoy the visit. The best way to move around Malta? Rent a car and you will feel free to visit the places anytime; just don't forget your Tep Wireless to stay online anytime of your trip.
4. Sri Lanka by Vicki of Make Time To See The World
View this post on Instagram
Sri Lanka was recently voted no.1 in Lonely Planet's best countries to visit in 2019 – and I can totally agree with them! This small island nation is packed full of culture, temples and wildlife, and not to mention surrounded by gorgeous beaches, world class diving and some of the best surf spots in the world. In the space of a few weeks you can have wandered through ancient cities, detoxed and reset your body at an Ayurveda retreat, soaked in the culture of 8 UNESCO World Heritage Sites, spotted elephants and leopards in the wild, seen where your cup of tea starts it's life, rode some epic waves, hiked a mountain to reach where it is believed Adam first stepped after being expelled from Eden and taken some of the most scenic train rides on the planet. And these are just a few of the amazing things to do in Sri Lanka and why it absolutely should be on your list for 2019!
View this post on Instagram
Isolated from the mainland by 400 km of wild ocean, Tasmania is often forgotten by travelers to Australia. And in fact by many Australians themselves! But for such a small island, Tasmania is far richer than any other Australian State in terms of natural beauty and outdoor tourism. In fact, it could easily be classed as Australia's last true wilderness frontier.
An island defined by its wild landscapes, visitors to Tasmania can experience ancient rainforests, hike to raging waterfalls, trek through dramatic mountain ranges, and walk deserted stretches of pristine beach. And then there's the wildlife; kangaroos, wallabies, and the iconic Tasmanian devil, who roam throughout the State freely.
The fact that it flies under the radar from tourism means that Tasmania is a still largely untouched and unspoiled State, and the perfect destination for those looking to escape the crowds. But from a tourism standpoint, the infrastructure is developed enough where it's easy to get around, and organize a DIY trip yourself. You can access vast wilderness and astounding natural wonders here like nowhere else in the world.
Hobart, Tasmania's capital, has a thriving food and wine scene, a fascinating convict heritage, and has recently gained international acclaim for it's cutting edge art museums. However travelers looking to really discover the magic of Tasmania should rent a car and drive into the wilderness, beyond the main cities.
6. Quebec, Canda by Teacake Travels
For the ultimate nautical wildlife adventure, I strongly recommend getting your waterproofs and boots on! If you want to experience some of the best whale watching in the world, venture to the coast of Tadoussac in Quebec Canada.
People come from all over to the bay area between May and October to catch a glimpse of the beautiful 13 species of whales here. There's an abundance of plankton and fish to gobble up, which is why so many whales come to visit.
Cruises run daily in prime whale season. Although you can spot whales from the bay, I recommend hopping on a boat to get as close as you can. With anything relating to wildlife spotting, it isn't always guaranteed that you will spot whales – but you do have a very high chance!
You'll also be surrounded by 80 species of birds, plenty of seals and glorious sand dunes along 1300km of stunning coastline. Just be prepared to get wet!
7. Croatia by SJ of Chasing the Donkey
View this post on Instagram
If you're traveling to Europe in 2019, come visit Croatia – we suggest you get off the well-trodden path and head to the green landscapes of Slavonia, located in eastern Croatia..
Slavonians tend to be fiercely protective of their heritage, and as such, you'll see the real Croatia. People still wear traditional clothing, and events such as harvest festivals remain hugely popular. Because of its landscape Slavonia ideal for agriculture, so you'll east like a king – and for much cheaper than you would on the coast. Virtually all major historical powers in the region have at one time ruled Slavonia, from the Ottomans to the Habsburgs so there is a variety of food to dig into.
And, it's not just food to entice you, music is a significant aspect of the Slavonian culture as are the annual folklore festivals. The biggest and best is the Vinkovačke jeseni Festival (in Vinkovci), held each September for the past 53 years. During the celebration, a folklore show introduces the traditions and customs of Slavonia. Folk music bands play traditional songs, while makers of Kulen and brandy show off their skills in competitions.
8. Guyana by Claudia of My Adventures Across the World
View this post on Instagram
Kaieteur Falls may well be one of the most beautiful, breathtaking places on earth. Set in the thick rainforest of Guyana, in South America, it's famous for being the widest, single drop waterfall in the world.
The world record is an interesting trivia, but what really makes it special and a must visit is the fact that it is completely isolated, and can only be reached via a strenuous 5 days hike through the jungle, or via a day trip from Georgetown (Guyana's pretty capital) or a handful of other places in the country.
A day trip to Kaieteur Falls involves catching a charter flight on a plane that carries no more than 12 passengers. As the plane approaches the waterfalls, you get a first glimpse of it: it's a mighty, gorgeous sight. The plane lands on a small airstrip, where no more than one small plane can land at a single time. This means that unless a large group of people embarks on the hike, chances are that no more than 12 visitors will be on the site at the same time and those who visit will really have the place to themselves.
Once landed, a local guide meets the visitors and takes them on a tour of the area which lasts around 2 hours and normally involves walking through the forest to admire the local flora and fauna (several bird species such as the cock of the rock live here) and reaching 3 different viewpoints from where the views of Kaieteur Falls and the gorge below are simply stunning.
It's a once in a lifetime experience that is worth paying for!
9. Portugal by Inma and Jose of A World To Travel
Speaking of Lisbon, Oporto, Azores or the Algarve as tourist destinations is nothing new. It is well known by everyone how good one can eat in Portugal, how friendly its locals are, how sweet it is to listen to fado, the special light of the country, and overall how affordable it is. But today I would love to tell you about a not so famous region in Portugal I am sure you will love too.
The fact is that there is much more Portugal than the one that appears in every traveler list out there. And the north of the country is a region that is very worth a visit.
Believe me when I tell you that I've been close to a hundred times visiting the wonders of this country next to Spain (where I grew up and have my base right now) and I never get tired of exploring northern Portugal. Its music festivals such as the Paredes de Coura and – my new favorite – the Neopop, its fishing villages such as Viana do Castelo and inland as Ponte de Lima, the natural wonders that appear at every step such as the Peneda-Geres national park and Montanhas Magicas. There is a lot of Portugal to discover, and it was never easier than now with Tep's support.
10. Japan by Samantha of Travelling King
Japan is my top travel destination pick for 2019 as it is ramping up for the 2020 Tokyo Olympic games; however, this isn't the only reason. I think that Japan is a totally unrated country, it has so much to offer for different types of travellers from the crazy city of Tokyo to quieter places such as Matsuyama (in the Ehime prefecture).
Saying Tokyo is insane is probably an understatement, it's population is MORE than the whole of Australia, I'll let that sink in for a second….. There is so much to do if you can dodge the massive crowds, such as visiting the lesser known Tokyo City view, which offers an observation deck… on the roof! Here you will be able to get uninterrupted views of Tokyo city and maybe even a new hairstyle (the wind can be extreme at times). If city views aren't your thing, then I would suggest heading to the Ginza area and hiring a kimono for a few hours to immerse yourself into the Japanese culture.
I would also highly recommend Matsuyama, which is an hour/hour and a half flight from Tokyo. Matsuyama is a little more "chilled" than Tokyo, here you can enjoy a local dish of Uwajima sea bream and rice or head to Matsuyama Castle which as one of 12 original castles that remain in Japan. After a day of sightseeing, you can head to Japans oldest Onsen, Dogo Onsen for a nice long soak.