Enjoy 4G pocket wifi everywhere in Dominica, just for 7,95 € per day. Connect up to 5 devices and avoid roaming fees. Easy delivery and return!

Wifivox it's a pocket-sized device that provides wireless Internet access wherever you go in Dominica. You can even share your connection with your family and friends since you can connect up to 5 devices simultaneously. In Dominica you will enjoy 1 GB per day at maximum speed for just 7.95 € per day. Once you reach the limit, speed will be reduced until the next day when you will be able to surf at maximum speed again. We also have available in Dominica a 2 Gb/day data plan for 10.95 € per day or a 3 Gb/day data plan for 11.95 € per day.

Avoid surprises with our flat fee of 7,95 € per day! You can order your Wifivox now for your trip to Dominica in https://blog.travelwifi.com/dominica/

Enjoy Dominica to the fullest visiting its main attractions!

Venture into Morne Trois Pitons National Park and do not miss one of Dominica's most interesting natural sites, its interior hosts a set of natural lakes, mountains, volcanoes, hot springs and lush jungle.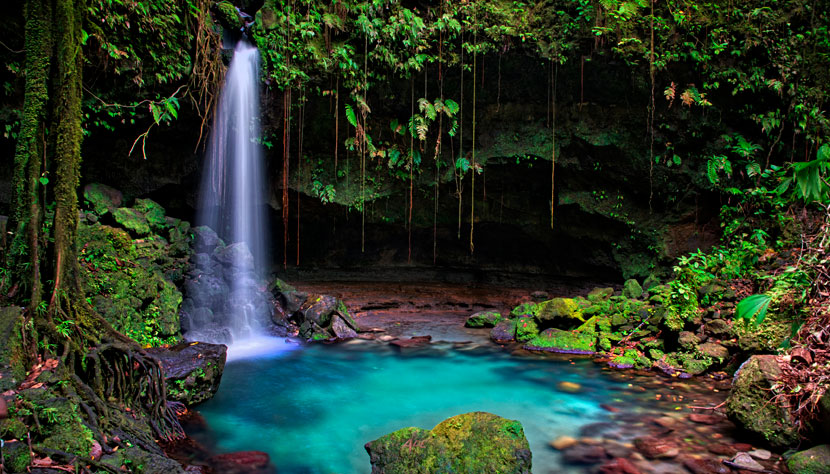 Cross the Indio River by boat, surrounded by dense mangroves and lush vegetation.
Follow the road that leads to the famous Boiling Lake, at some point along the way you'll find the access to Titou Gorge, an imposing waterfall that flows into a beautiful transparent water pool.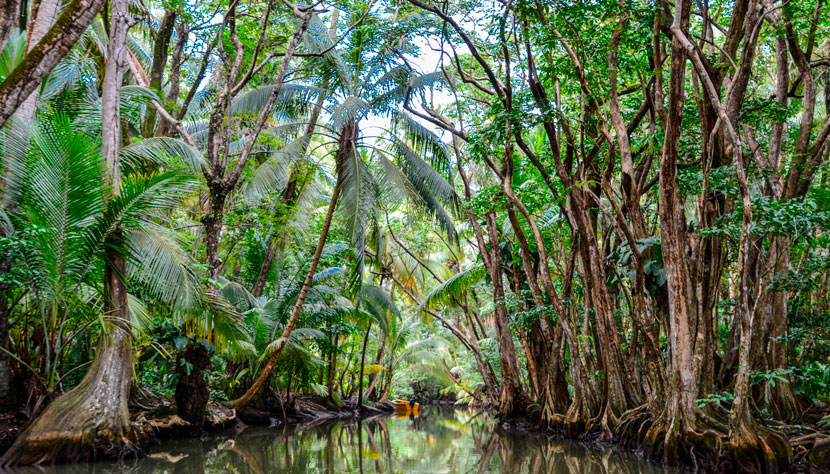 Dare to immerse yourself and discover the spectacular Champagne Reef, an underwater landscape that will not disappoint you.

Visit all these amazing places with Wifivox to stay connected at all times wherever you are!

Check out the following useful facts before visiting Dominica:

Average temperature and rainfall: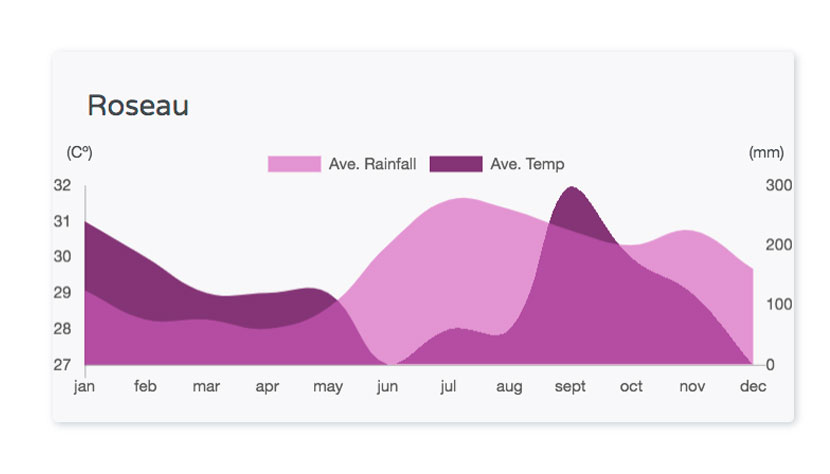 Tipping etiquette:
Some restaurants and hotels may include the service charge to the bill. However, if it's not the case, you should tip a 10 – 15% of the final bill. As taxi services are controlled by the governemnt tips are onñy expected if the driver helps you with your luggage or take you on a tour, in this case, tips are left to your discretion.

Currency: East Caribbean Dollar

TOP 3 Places to see in Dominica:
1. Trafalgar Falls
2. Boiling Lake
3. Morne Trois Pitons National Park

Voltage: 230 V

Languages:
English

Health:
You may need Hepatitis B, Rabies, Hepatitis A, Yellow Fever and Typhoid vaccines.