Enjoy 4G pocket wifi everywhere in Spain, from 4,95 € per day. Connect up to 5 devices and avoid roaming fees. Easy delivery and return!
Wifivox it's a pocket sized device that provides wireless Internet access wherever you go in Spain. You can even share your connection with your family and friends since you can connect up to 10 devices simultaneously. In Spain 1 GB per day at maximum speed for just 4.95 € per day. Once you reach the limit, speed will be reduced until the next day when you will be able to surf at maximum speed again.
We also have available in Spain a 5 Gb/day data plan for 5.95 € per day or a 10 Gb/day data plan for 6.95 € per day.
Avoid surprises with our flat fee of 4,95€ per day! You can order your TravelWifi device now for your Spanish trip.
Enjoy Spain to the fullest visiting its main attractions!
Spain is the second most visited country in the world, and there's a reason why.
It offers a huge variety of destinations, as well as being able to choose any type of tourism; sun and beach, historical-cultural, rural, adventure …
Madrid and Barcelona, ​​two huge cities in which to deepen and get to know their history and culture. We can find numerous touristic stops in each of them. Madrid; The Prado Museum, Royal Palace, Almudena's Cathedral, Retiro Park or La Plaza Mayor among others. Barcelona; The Sagrada Familia, the Güel Park, Casa Batlló or The Gothic Quarter are must stops.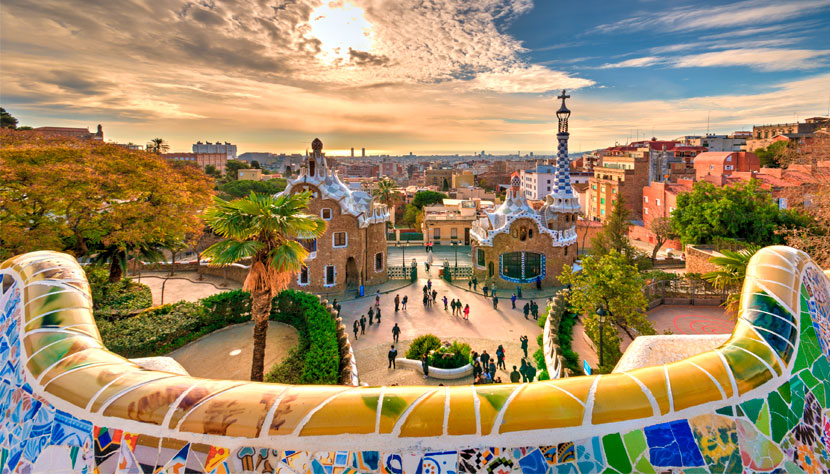 Other cities worth visiting are Seville, San Sebastian or Granada, they house monuments, streets and squares of extraordinary beauty that will not leave you indifferent.
As for sun and beach tourism, Spain has spectacular paradisiacal beaches, most popular destinations are the Balearic Islands; Palma de Mallorca, Ibiza or Formentera, The Canary Islands; Tenerife, Las Palmas or Lanzarote, and Andalusia; Málaga, Cádiz or Huelva.
For rural tourism you can not miss destinations such as Asturias, Galicia or the Basque Country, destinations full of vegetation and beautiful landscapes, well known also for its rich and abundant cuisine.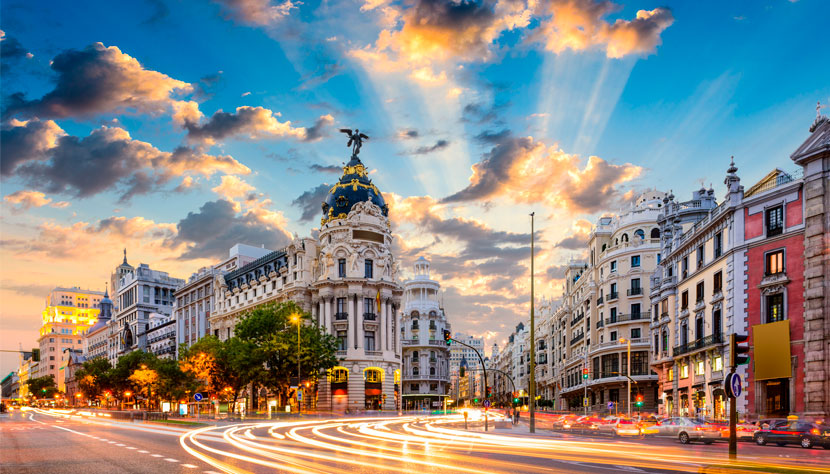 Visit all these amazing places with Wifivox to stay connected at all times wherever you are!
Check out the following useful facts before visiting Spain:
Average temperature and rainfall


Spanish Tipping etiquette
Tipping in Spain is very common but not mandatory. The average tip in most service establishments is around 5-10% if not already included in the bill. Tipping tourist guides and taxi drivers is not mandatory either but a round up will be appreciated.
Currency: Euro
TOP 3 Places to see in Spain:
1. La Sagrada Familia
2. La Alhambra
3. Picos de Europa
Voltage: 230 V
Languages:
Sanish
Catalan
Basque
Galician
Health:
There's no special vaccine required to travel to Spain as long as you're up-to-date on routine vaccines.