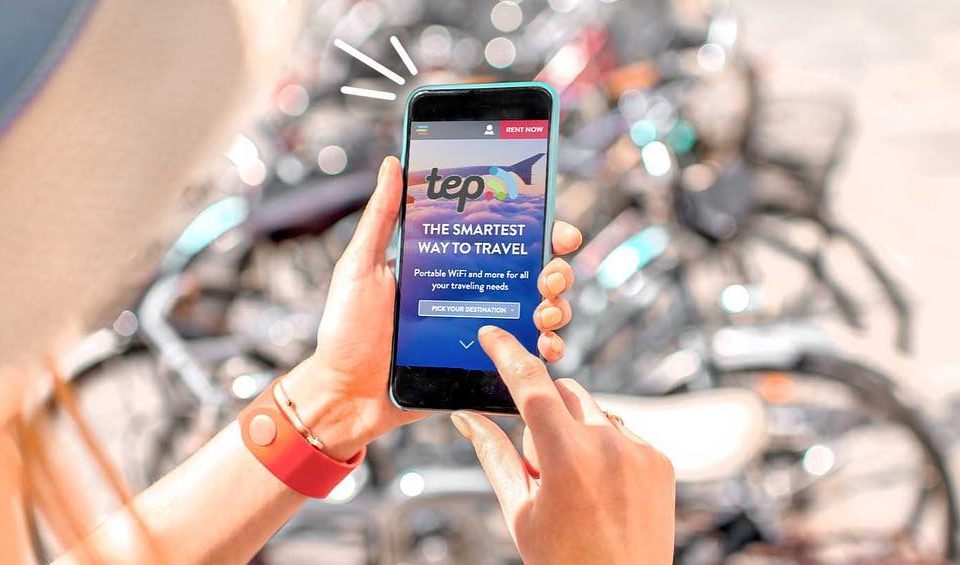 It's quite hard to remember a time when we didn't have mobile devices. It's been over 20 years since mobile phones went through their first boom, going from bulky devices carried by a small number of people (who frankly, all looked ridiculous with their "bricks") to the essential everyday items we now rely on.
What has taken longer to catch up with the devices themselves has been the infrastructure to allow mobile networks to give us a usable signal wherever we are. So, let's remind ourselves about some of the places we can now make calls or browse the internet that would have been unthinkable just a few years ago.
In remote rural areas
The internet has traditionally been delivered to most homes via underground cables or via "line of sight" masts. But geostationary communications satellites have become a third method which has unlocked internet access for homes in remote areas. It's still in its relative infancy and despite the ability to deliver impressive data speeds it does have downsides, it's relatively expensive and the latency involved with a signal travelling back and forth to a satellite sitting 22,000 miles above earth means it prohibits some functions that require a constant flow of data (such as online gaming). Satellite phones have enabled this technology to go mobile for more basic connectivity anywhere on the surface of the planet.
The next evolution of this type of technology, which will make it more accessible by poorer communities, is balloon-powered internet. X's Project Loon (a sister company of Google) is perhaps the most well-known of the various efforts being made to bring this technology into usable existence.
In Underground transit systems
Whether you were a commuter in London, New York or Tokyo, just a few short years ago the part of your journey to work on the subway was a dead zone, time to put away the phone and pick up a newspaper. Not anymore. Since 2015, WiFi access points have become almost universal within underground transit system stations in most major cities. It won't be long before this becomes continuous 4G coverage on trains as well, London Underground recently announced they will have full 4G coverage by 2019.
On flights or ocean voyages
The other forms of travel that used to cut off our connection to the rest of the world were air travel or being far out to sea. But either ground or satellite-based internet now means we can stay in constant contact at 30,000 + feet over any part of the globe.
Likewise even the furthest points from land are no barrier to our connectivity as long as a satellite is within line of sight.
On the Moon
Yes it's true, by 2019 the Moon will have its own 4G mobile network. Of course, the user base for this network will be pretty limited, but it will allow lunar rover missions in the future to stay continuously in touch with Earth. And people too… whenever we decide to go back in person!
Is there anywhere left we can't be connected?
It's probably harder to remain unconnected than connected these days as long as you have access to the right equipment. Certainly, almost nowhere on the surface of our planet is unreachable. Perhaps the deep oceans will be the final challenge, as radio waves struggle to penetrate salt water due to its electrical conductive properties. But it seems unlikely even this will be insurmountable for long.
Speaking of the right equipment, Tep can help you stay in touch with friends and family by using a Tep portable wifi device. The device is only $8.95 per day for unlimited data usage, plus, you and your friends or family can all share one device (up to 5 gadgets can connect at a time). Tep's portable device is amazingly travel-friendly too, it will slip into a handbag, pocket or rucksack!