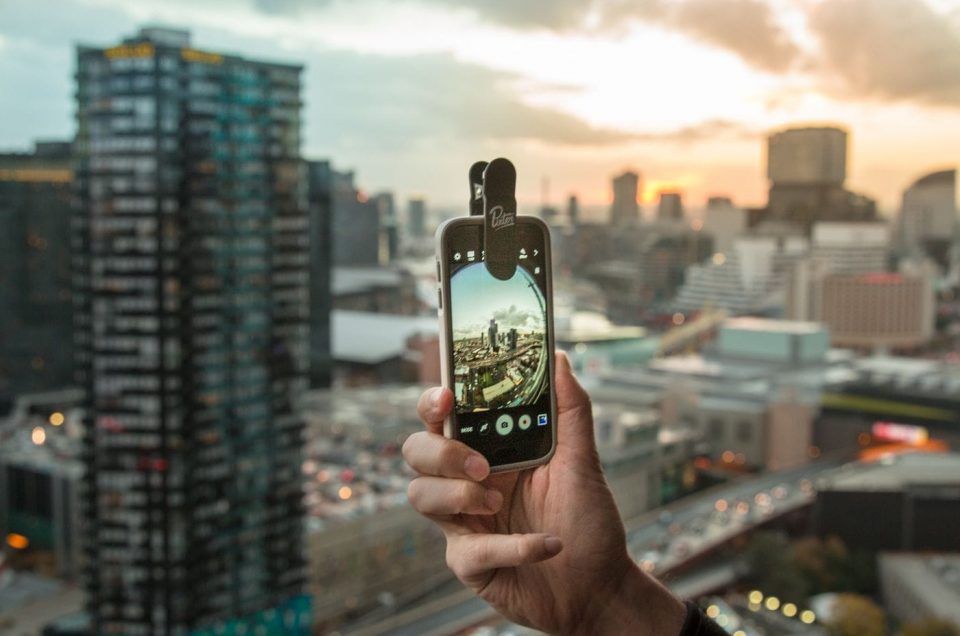 You see so many amazing sights when you're travelling that you want to capture it all. But it's pretty inconvenient to travel around with a bulky camera in your backpack. Plus, walking around a new city with a camera strapped around your neck screams "tourist". Luckily, smartphone cameras have come a really long way in the last few years.
With a few tweaks of the settings and the addition of the right smartphone photography accessories, you can be taking professional-looking photos right from your phone. Here are some accessories for you to check out…
Attachment lenses
One area smartphone cameras still lack in compared to DSLRs is the ability to change the shape, focus, or zoom of the lens, since smartphone lenses are typically fixed. Now, you can attach a range of lenses to your smartphone to enhance the quality of your photos. You'll find macro lenses, wide-angle lenses, telephotos lenses, and more. Moment and Pixter are good brands to find a smartphone lens that suits you.
Waterproof cases
If your travels always involve a dip in the ocean, then a waterproof case or pouch for your smartphone is a must-have. Whether you're going for a swim or taking part in water sports like surfing, a waterproof case allows you to capture the best moments in and under the water. The JOTO waterproof pouch keeps your phone dry while still allowing you to use its touchscreen and camera functions.
Smartphone stands
A stand or tripod for your smartphone helps you with camera stability and taking good quality selfies. Joby's Gorillapod stands are one of the best examples of this for your smartphone. They mount your phone securely and allow great flexibility for camera angles, allowing you to take stable photos or set your timer for great selfies so you don't have to ask strangers to do it for you.
LED light attachment
Night time photos are another big limitation for most smartphone cameras. The flash and lighting settings available often don't cut it, especially for distant subjects. There are a couple of different options for improving this. One option is a light-up phone case, like this LuMee Duo one with front and back facing LED lights. Or you could attach a light to your smartphone, like this one from Bower. Attach this to your phone and set its brightness level to suit the subject you're capturing.
Gimbal
Here's another great accessory for stabilising your phone when shooting photos or videos. Smartphone gimbals allow full range of motion when panning, tilting, and tracking to focus on your subject. This is especially great for shooting videos of moving subjects or panning across landscapes for fantastic panorama shots. A gimbal is the perfect accessory for smooth, quality videos from your smartphone.
Being limited to a smartphone camera doesn't have to mean poor-quality travel photos anymore, especially when you employ the help of the smartphone photography accessories listed here. If you need reliable WiFi to share your travel photos abroad, then Teppy from TEP Wireless is another great tool to have with you.