These incredible coloured mountains, that look like painted but are really the work of nature, are found in the Zhangye Danxia geological park in northwest China.

A wonderful landscape that is known as Danxia or "pink clouds" in China, these were formed 24 million years ago thanks to the successive deposits and sediments of different types of minerals that were concentrated on the rock layers, then with the action of the tectonic plates (the same ones that created the Himalayas) they wrinkled and arose. Finally, thanks to the action of the wind and the rains, these majestic elevations were finished.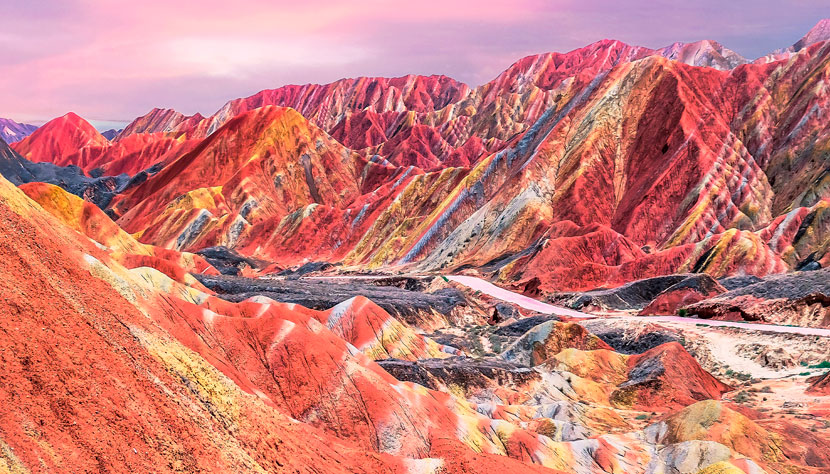 Undoubtedly this landscape is a visual spectacle that in 2010 was declared a World Heritage Site by Unesco.
Over the years it has become an attraction that attracts many tourists, China has invested in tourist services to make this park more accessible.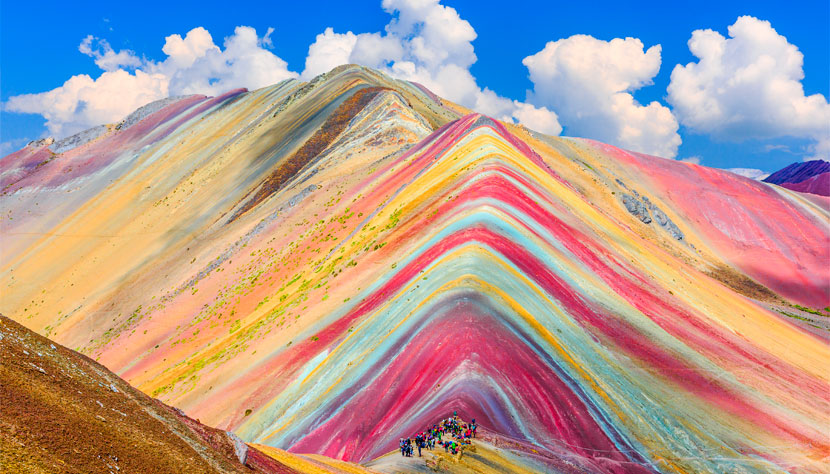 The park has rental cars to make the visit more comfortable, they can access to different places that tourist buses cannot. It takes around two hours to be able to see all the areas of interest and make the complete visit.

Visit this amazing place with WIFIVOX to stay connected at all times, it even works in the most remote places!