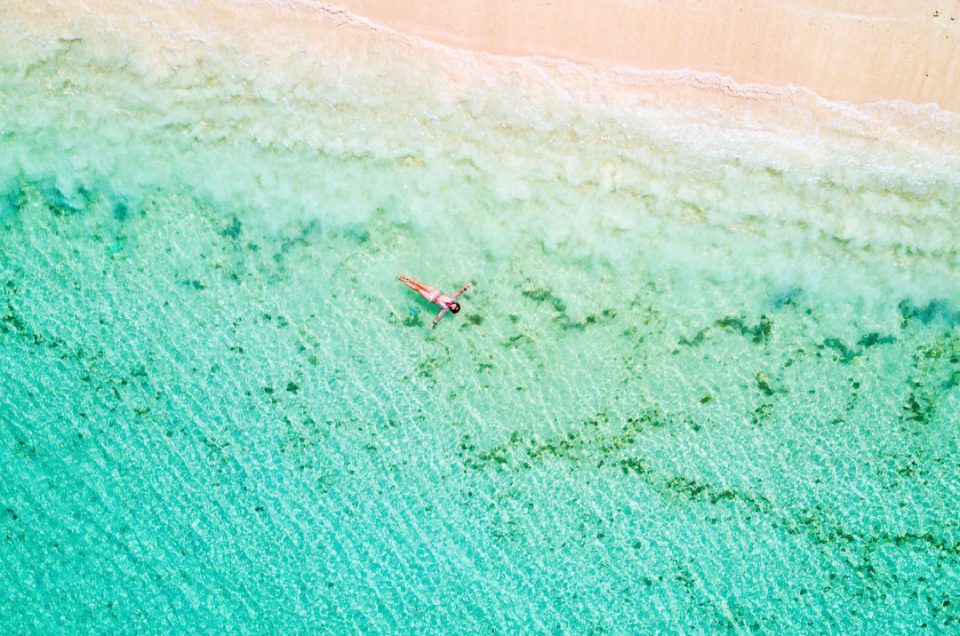 As winter begins to bite in the northern hemisphere and the excitement of the holiday season fades away it's perfectly natural to crave sunshine and warm temperatures. Many of us choose this time of year to travel, especially to beach locations where we can relax and recharge.
So here are 10 suggestions of beautiful beach destinations from around the world that should be on your radar for early 2018. Make sure you have your beach vacation packing list before you go!
1. West Coast, Barbados
Barbados has a deserved reputation for some of the finest beaches in the Caribbean. The east and west sides of the island have very different characters, with the wild east coast more suited to surfing as it is battered by large waves from the Atlantic. The west coast is much calmer, most of the island's resorts are located here and its nickname of "the platinum coast" derives from the number of celebrities who have holiday homes in this area.
2. Palawan, Philippines
Palawan is an island on the eastern side of the Philippines with a reputation for exceptional beaches and crystal-clear waters for snorkelling and scuba diving. The best area is El Nido, at the northern tip of the island. The surrounding scenery is stunning with dramatic karst rock formations surrounding a host of tiny offshore islands with many secluded lagoons and beaches.
3. Mauritius
The Indian Ocean island of Mauritius lies about 2,000 kilometres off the east coast of Southern Africa. It's a very popular honeymoon destination with good reason, it has a perfect blend of fantastic beaches around its entire coastline and a dramatic, mountainous interior that's easy and fun to explore. The west coast has to be one of the best places to sit on the beach and watch sunsets anywhere in the world.
4. Harbour Island, Bahamas
Harbour Island is just a short hop by plane from the Bahamian capital, Nassau. If you're looking for a subtle change from white sand beaches, perhaps the pink sand of Harbour Island will intrigue you. The east coast's main feature is it's stunning 5 km beach protected by an offshore coral reef. The colours of this beach are like nowhere else!
5. Oahu, Hawaii
Hawaii needs little introduction as a beach destination, but it's worth doing a little research depending on whether you want great surfing or gentler sea conditions for swimming as many of Hawaii's beaches are not for the faint-hearted. We love Lanikai beach on Oahu for the latter category, it's consistently rated as one of the very best in the world.
6. Langkawi, Malaysia
Langkawi, the "jewel of Kedah", lies in the Andaman Sea off the west coast of Malaysia close to the border with Thailand. The interior has large areas of remarkably untouched wildlife-rich mountainous jungle, with the main beaches on the south-facing coast (although Tanjang Rhu is a spectacular exception in the north). Best known is the 2km long Pantai Cenang beach, which has numerous accommodation options along its length to suit any budget and easy access to local restaurants and facilities.
7. Coral Coast, WA
With so many visitors to Australia keen to explore the cities of the eastern coast of this huge country and the famous Great Barrier Reef, our tip is to look west and the spectacular Coral Coast if you want somewhere a bit different. This is a huge area of 1100km with hundreds of beautiful empty beaches stretching north from Perth. The Exmouth area at the northern end contains the famous Ningaloo Reef, where you can swim with gentle giant Whale Sharks at certain times of year.
8. St. Lucia
As with Barbados, all beaches on St Lucia have unrestricted public access so you won't be short of choice on this beautiful Caribbean island. Reduit Beach at Gros Islet is one of the better-known beaches, but best avoided when large cruise ships visit as the numbers of visitors increase hugely. Many other beaches are much smaller but worth hunting for, you may get one all to yourself!
9. Bora Bora, French Polynesia
French Polynesia has a deserved reputation as an idyllic paradise, its small size and remote location ensuring it remains unspoilt. The tiny coral island of Bora Bora is one of its jewels but unlike some other destinations on this list, most of the island's beaches are private. The one exception is the stunning Matira Beach at the southern end of the island, it's the quintessential South Pacific beach, just as you imagined it, with fine white sand and impossibly azure water.
10. Mahe, The Seychelles
The Seychelles are another Indian Ocean destination, northeast of Madagascar. It's an archipelago of 115 small islands with Mahe as the main hub. Beaches like Anse Royale and Beau Vallon have calm waters, perfect for snorkelling, while Anse Intendance offers huge breakers for surfers. Outlying islands have even quieter beaches fringed with granite boulders that make images from the Seychelles instantly recognisable.
Wherever your travels take you and whatever beach you relax on, you can ensure you can share your experiences anywhere in the world in real-time by using a Tep portable wifi device. The device is only $8.95 per day for unlimited data usage, plus, you and your friends or family can all share one device (up to 5 gadgets can connect at a time). Tep's portable device is amazingly travel-friendly too, it will slip into a handbag, pocket or rucksack. Find out more or buy/rent a device here.