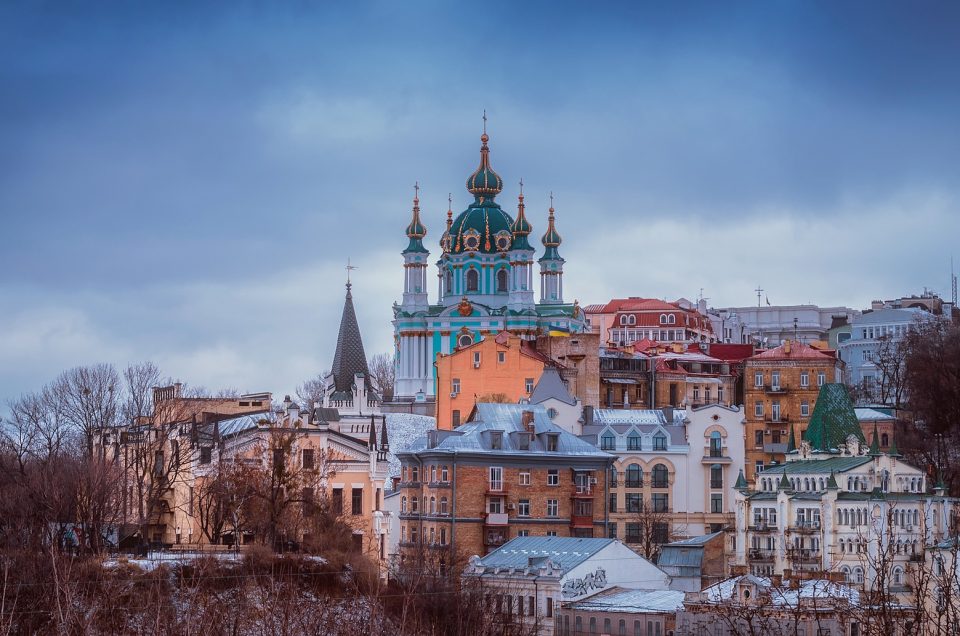 Living the lifestyle of a digital nomad is something that has captured the imagination of increasing numbers of people around the globe as technology has freed us from only being able to communicate and work via a landline phone and a desktop PC. Advances in battery life, mobile hardware and pocket WiFi now mean we can take care of all aspects of day to day life and business from any location.
Of course, being able to adopt this lifestyle isn't just about the right tech. It's also about being able to access the information we need to look after our finances and plan how the next few days, weeks or months are going to look. Having data and services hosted in the cloud and accessible globally are the other crucial piece of the puzzle.
But now we have all the infrastructure we need in place and at our fingertips from virtually anywhere, we are free to roam, live and work in a huge number of locations. But where is best? Which cities and countries give us the best chance of a great quality of life and a safe, productive and affordable environment?
Let's take a look at look at 10 cities who have embraced digital nomads and allowed them to thrive. For the purposes of this article we've excluded some larger, more famous cities either due to the high cost of living or concerns about safety.
1. Chiang Mai, Thailand
Chiang Mai has to be the first place on this list, it's really become synonymous with the whole digital nomad lifestyle, and with good reason. It has a balance of positive factors which is hard to match, low cost of living, a fun vibe, good support network of other nomads and most importantly widespread internet access at great speeds. Pocket Wifi in Thailand in general is excellent. Overall Chiang Mai is a great place for people who are starting out in the nomad lifestyle and want somewhere it's easy to fit in. Its consistent ranking in the best cities for digital nomads according to Nomadlist is well deserved.
2. Kiev, Ukraine
A lot of cities in Western Europe suffer from a high cost of living. This might not be a problem if you're very successful and can maintain a high income, but many digital nomads want to live as cost-effectively as possible, so they can avoid working 24/7 (that's rather counterproductive to the whole experience). Eastern Europe offers some interesting possibilities and Kiev is one of the best in the region, especially in the summer months with fast internet, great nightlife and plenty of spaces to work and relax.
3. Cape Town, South Africa
There is an assumption that Africa is a difficult continent for digital nomads, but Cape Town is worth trying. The cost of living is high for Africa, but still affordable overall, the climate and scenery are beautiful and as a winner of the World Design Capital in 2014, it's a welcoming place for creative people to live and work. Internet speeds aren't on a par with Asia or Europe but 4G coverage is now pretty good so a pocket Wifi device is a better option than relying on the local fixed-line network.
4. Vilnius, Lithuania
All of the Baltic nations are becoming really popular destinations in Europe. They are safe, friendly and increasingly tech-savvy with a number of high tech companies booming in cities like Vilnius. This has been aided by local investment in places like the Vilnius Tech Park. It also provides a great location for visiting Scandinavia or Western Europe while keeping a base in a more affordable country.
5. Vancouver, Canada
The west coast of Canada is a stunning location with the added bonus of great skiing locations during the season. It's not the cheapest place to live but it's still good value for the quality of life you'll enjoy. WiFi connectivity and speeds are excellent so there are no barriers to being able to work productively.
6. Ho Chi Minh City, Vietnam
Asia as a whole is probably the easiest region to travel around as a digital nomad, because of the combination of low cost and excellent internet speeds. Ho Chi Minh City is big and bustling but if you don't mind a more chaotic location then the energy and vibrancy of Asia's growing super-cities can be really exciting. Co-working spaces are popping up all over the city as its popularity grows.
7. Albuquerque, USA
High cost of living in some major US cities has meant they can be challenging for nomads. But Albuquerque, New Mexico is one of the best-ranked in North America. It's safe, with a great climate and plenty of interesting places to explore around the state with very little downside.
8. Taghazout, Morocco
Sometimes you might want an entirely different pace of life that doesn't involve a big city. One such alternative destination is Taghazout in Morocco, a fishing village on the coast north of Agadir. It's the perfect nomad's peaceful retreat, but that's not to say it's without facilities as a co-working community called SunDesk has been set up there. And the surfing is great too!
9. Seoul, South Korea
With the recent Winter Olympics having brought global attention to South Korea, the capital Seoul really should be high on the list of nomad destinations. It's actually two locations in one, as nearby Jeju Island is in itself ranked in the Top 20 on Nomadlist. So, the Korean capital gives you both the energy and facilities of a major city with the fastest internet speeds anywhere in the world and a relaxing, peaceful retreat to enjoy when you need it.
10. Tel Aviv, Israel
Tel Aviv featured recently in another of our articles for its nightlife. But if you have the focus to keep work and play separate then you can enjoy the city as a working environment too, with 20mpbs + internet speeds and a great climate. It is more expensive to rent here but there are a variety of co-working spaces so it's definitely worth trying at least a short stay here.
We understand the importance of a secure and reliable internet connection wherever you are. You can stay connected for work anywhere in the world by using a Tep portable wifi device. The device is only $8.95 per day for unlimited data usage, plus, you and your friends or family can all share one device (up to 5 gadgets can connect at a time). Tep's portable device is amazingly travel-friendly too, it will slip into a handbag, pocket or rucksack!