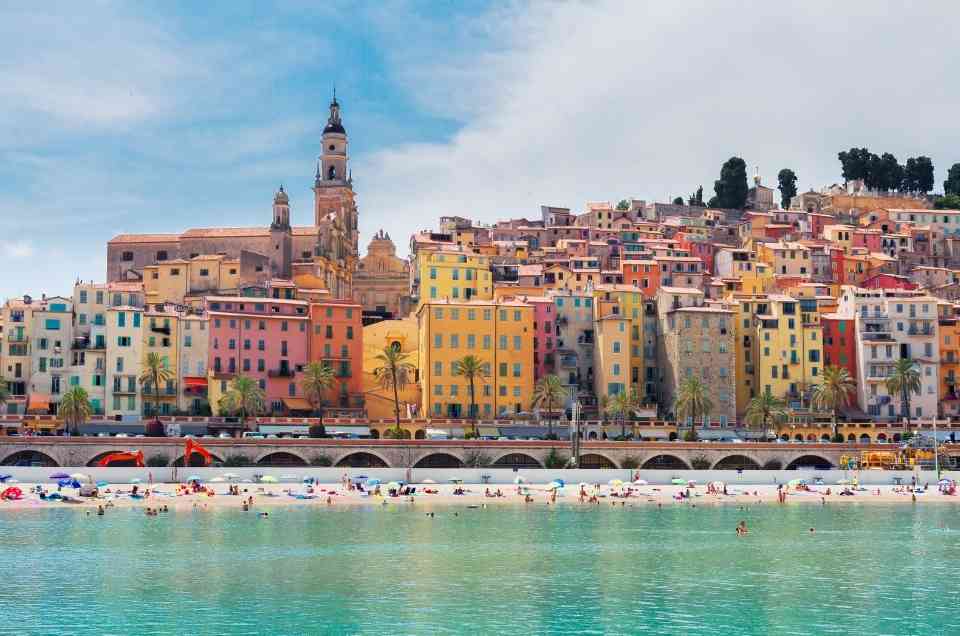 Looking to move to France? These are our recommended destinations in France for digital nomads including cost of living, safety, and quality of life!
France has been a digital nomad destination as it is voted as one of the best countries to live in. France also ranks in the best quality of life Index for the last 30 years so you'll definitely love living here.
It is also a member of the G7 and G8 powers which puts France as one of the world's successful and strongest ecomonies. The unemployment rate in France is only 9%.
Can I be a digital nomad in France?
It is always easier for citizens that are members of the Schengen agreement and European Union as they don't need a visa to be a digital nomad in France. For non-EU-citizens, you need to obtain a visa in order to get to France and make it your digital nomad base.
If you are only staying short-term (let's say a month), France is one of the best places in Europe for digital nomads as this country has a lot to offer in terms of places to see and food!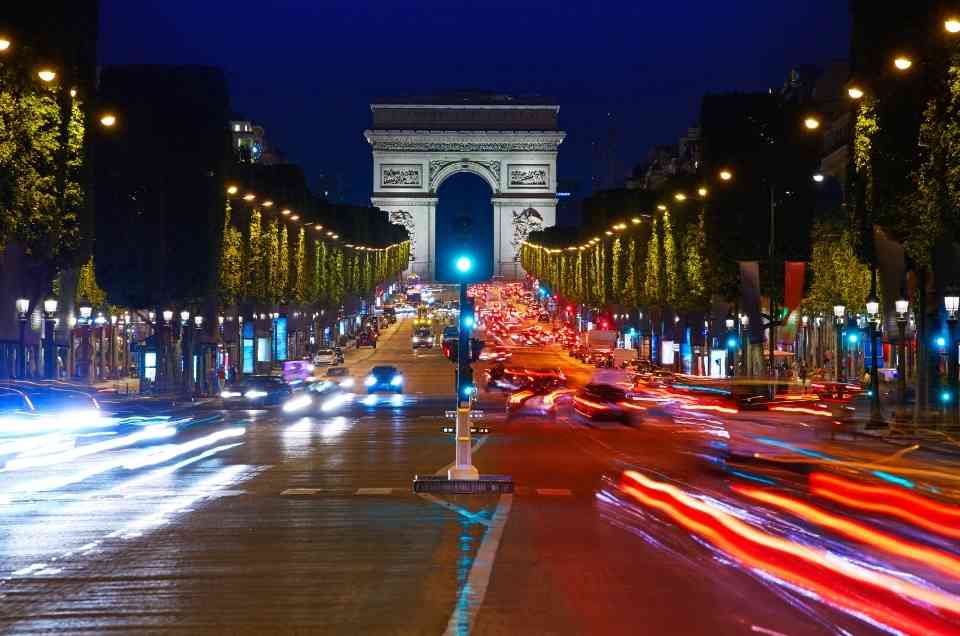 Is France safe?
France is one of the most visited countries in the world and many tourists have expressed how safe they felt while traveling here. As locals ourselves, we do have mixed opinions about it but the trick is to be more vigilant and know the safety issues in France.
5 best destinations in France for digital nomads ranked
#1: Paris
Paris is still considered the top destination in France for digital nomads. The wifi speed is flawless with an average of 30 MBPS. Credit cards can be used anywhere so you don't need to bring cash!
There are lots of cafes around Paris to work in but you can always rely on the Internet speed in your long-term rental. Paris is visited by 14,263,000 visitors per year so expect it to be crowded.
The best groups to join where you can connect with other digital nomads in Paris are Expats in Paris, Women Living in Paris, and Americans in Paris.
Cost of living in Paris for digital nomads: You can rent a studio in Paris starting at $1,100 USD per month. Airbnb is more expensive and it can go up to $2,476 USD per month.
Eating out costs $15 USD per meal. A liter of beer is around $7 USD while coffee is at $2.37 USD. If you opt to pay for a monthly co-working space, a shared area costs $355 USD per month at Numa.
Read: Travelwifi store now open in Paris!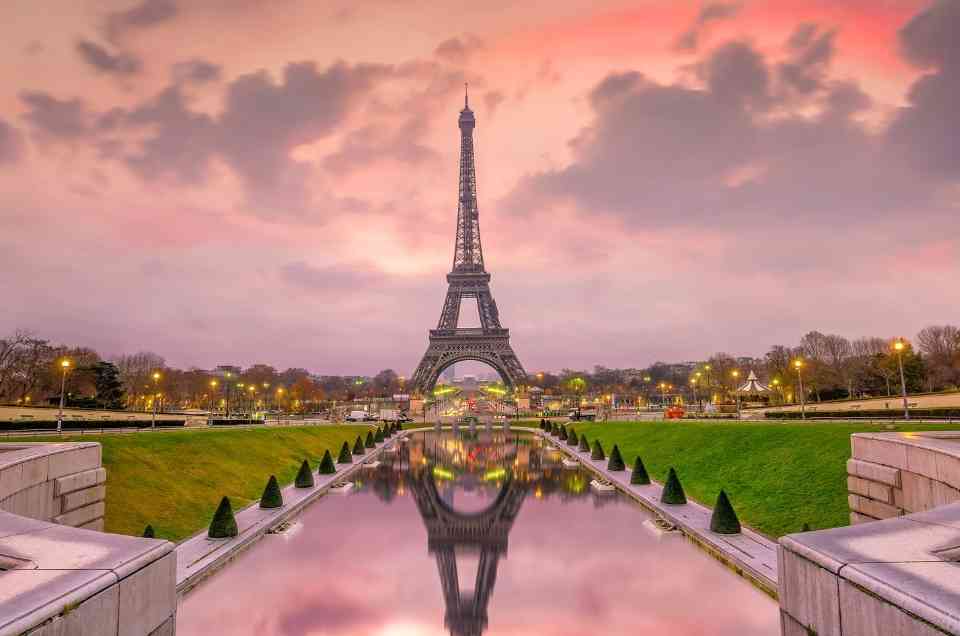 Pros: Many digital nomads say that they feel safe in Paris. Another thing is that there are lots of things to do in Paris! It is also very easy to do business as there will be digital nomads around to collaborate with.
Cons: Paris is crowded and people don't speak English very well. This is a great chance for you to practice your French. The Parisians are very particular with their accent!
If you choose Paris to be your France digital nomad destination, make sure to visit our Travelwifi Paris store to see what wifi devices fit your needs.
#2: Lille
Lille may not be on your radar yet but this beautiful city in Northern France is an up-and-coming destination. If you also want to cross to Belgium easily, Lille is a great base! Expats in Lille is a small group of 100+ members but they are very active so feel free to join!
Like Paris, the average Internet speed in Lille is 30 MBPS. It has a population of 230,000 inhabitants so it's not as crowded as the big cities in France.
Cost of living in Lille for digital nomads: You can rent a studio in Lille for $635 per month which is way cheaper than Paris. Expats in Lille report that they only spend $1,811 USD per month in Lille, which gives them a greater and more affordable quality of life.
Related: Is France open? Latest travel warnings in France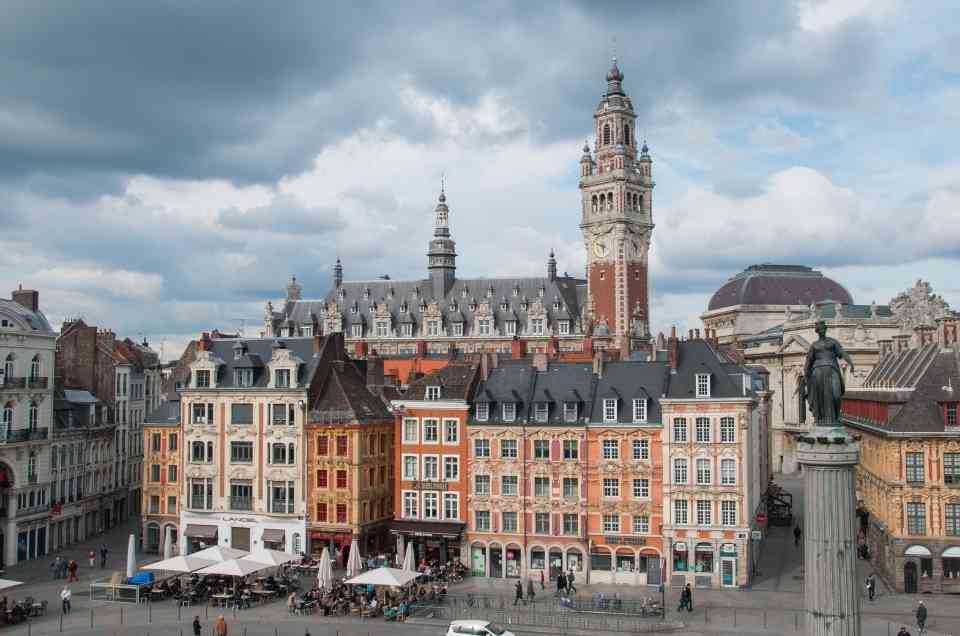 Eating out in Lille starts at $14 USD (in a nice restaurant). A beer costs $7 USD while a coffee at $5 USD. Coworking spaces in Lille cost $165 USD per month for a shared space.
Pros: Lille is safe and has super-fast Internet. Not many digital nomads go here so you decide if that's a pro or a con.
Cons: Digital nomads report that it wasn't easy for them to make friends in Lille because of the language gap.
#3: Lyon
With a whopping 37 MBPS Internet speed on average, Lyon has become a digital nomad favorite, especially those who are avoiding Paris. Digital nomads opt to stay in their favorite Lyon neighborhood, Quartier Gratte-Ciel Dedieu Charmettes while the others are looking at the new and upcoming hood of Quartier Parilly.
Expats living in Lyon is the best group to join if you want to meet other foreigners and digital nomads in the city.
Related: The ultimate guide to France's Bastille Day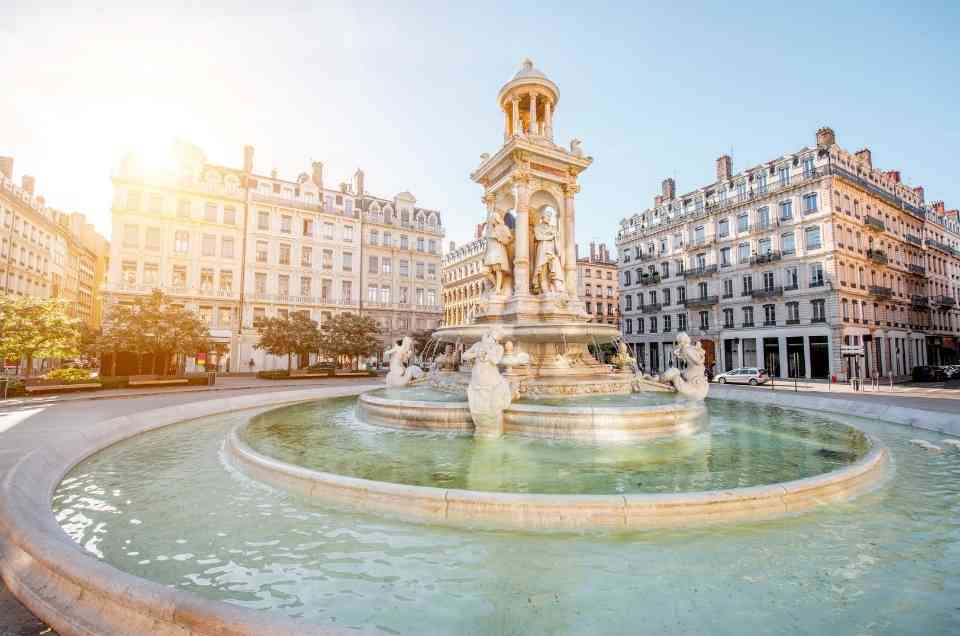 Cost of living in Lyon for digital nomads: Lyon is pretty pricey but expats and digital nomads can easily live for $2,104 USD per month. A studio in the center costs $900 USD per month. A meal at a restaurant is at $14 USD, beer is at $7.70 USD, and coffee costs $3.26 USD.
Pros: Many nomads like going to Lyon a lot so it will be easier to make friends here.
Cons: It can get really cold in the winter (like all over France) and people don't speak English very well.
#4: Toulouse
Toulouse is a great digital nomad base where you can explore the region with the Pyrénées in the south and the Carcassonne in the east. With an average Internet speed of 27 MBPS, digital nomads reported they have enjoyed their stay in Toulouse and most of them come back after exploring other parts of France.
Cost of living in Toulouse for digital nomads: You can easily live in Toulouse for $1,500 USD per month. A studio at the center costs $706 USD per month for two people. Eating out is definitely cheaper as you can get a good meal for as low as $9 USD. A 1.5L of beer costs $4.15 while coffee is at $2.76.
See also: What to drink in France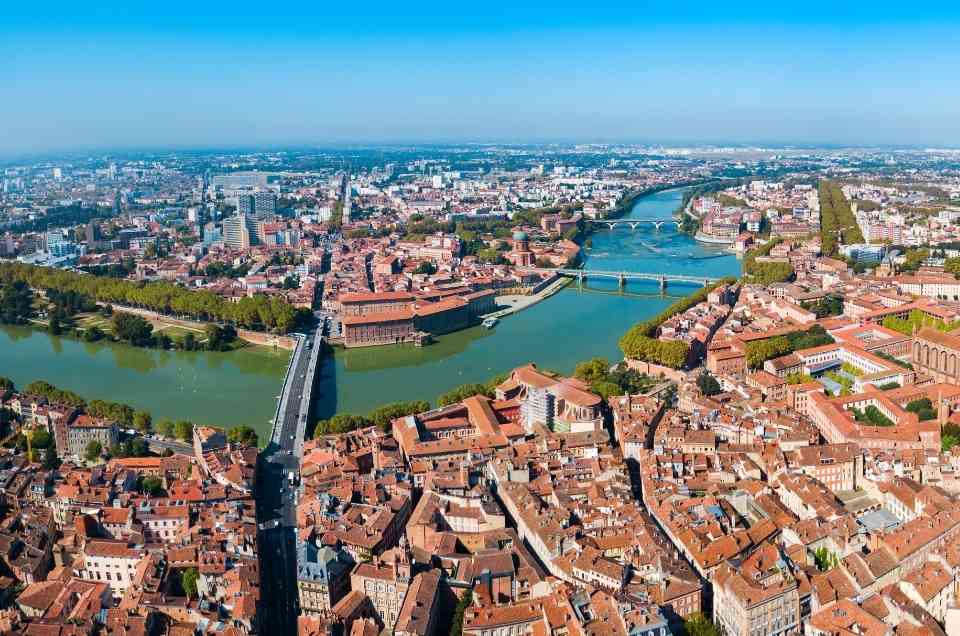 Pros: The air quality in Toulouse is good and summers are the best time to visit. Many digital nomads have been as there are a lot of things to do in Toulouse.
Cons: It is very difficult to connect and make friends in Toulouse as people don't speak English. You can join the group Bla Bla Toulouse for language exchange, meeting ex-pats, and learning French.
#5: Montpellier
Last but not least is Montpellier, a great city where you can also enjoy the sea. Drive 30 minutes and you will get a hold of the ocean! This is the best base for digital nomads who don't like being in crowded cities. The average Internet speed in Montpellier is 27 MBPS.
Cost of living in Montpellier for digital nomads: As a digital nomad, the baseline monthly cost in Montpellier is $1, 779 USD. You can find a studio in the center for $709 USD while the co-working space costs $368 USD per month. A meal at a restaurant costs $12 USD. Coffee in a nice cafe is at $3 USD while a 1.5L of beer costs $5.63 USD.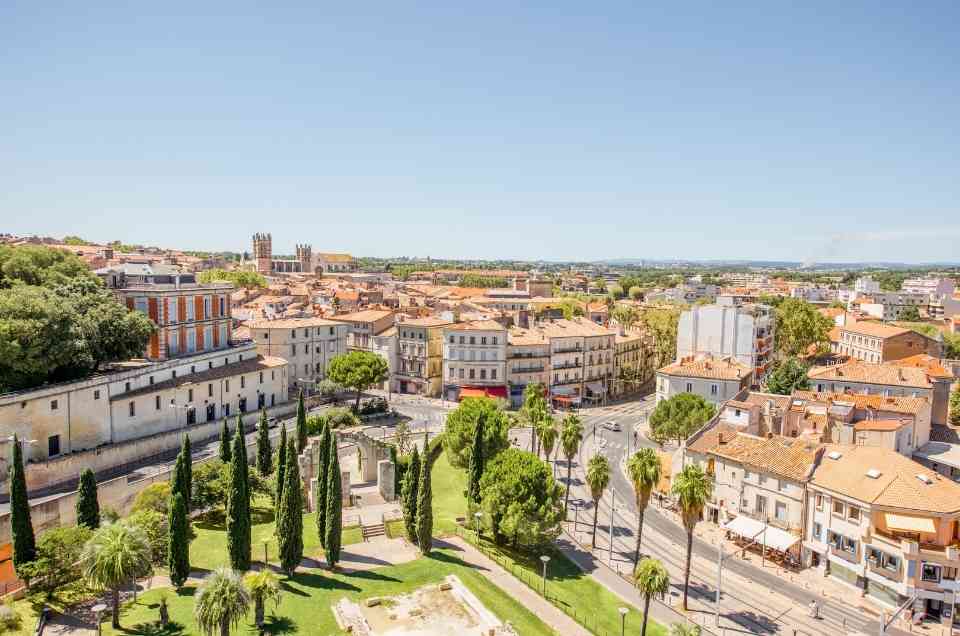 Pros: Roads are very safe in Montpellier and it is also not very crowded compared to other cities in France. The population in Montpellier is 260,000 people.
Cons: There are not a lot of things to do in Montpellier. You have to drive out of the city to explore.
Don't forget your portable wifi device when you visit France!