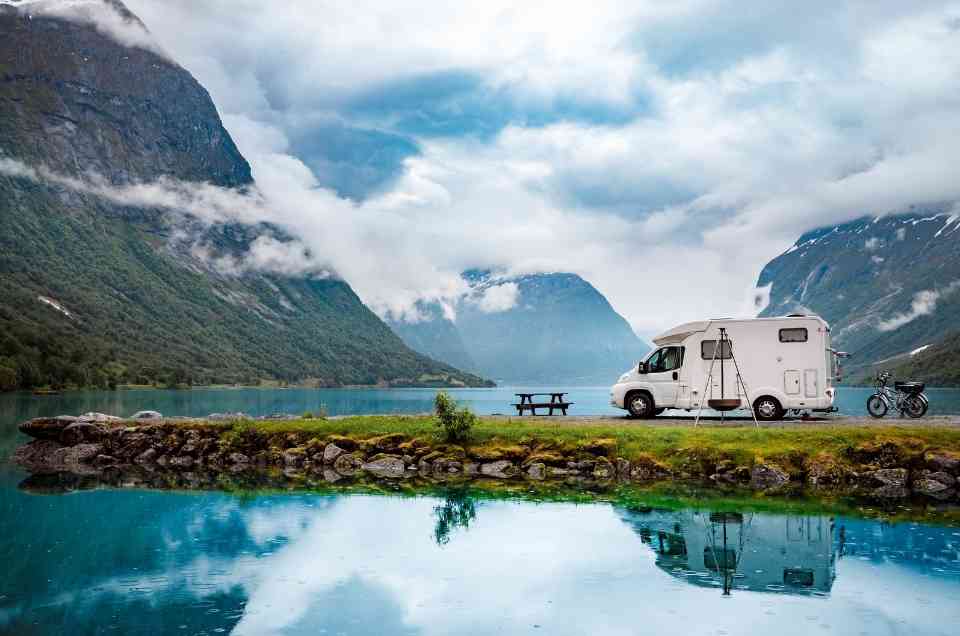 Until a few years ago, we led a pretty conventional life. A small village in the south of the UK was home. We lived in a lovely home, took exotic holidays, and drove German cars. Our life was a consumerist one and we were on a hamster wheel, running faster and faster to keep up.
After a series of events that happened around a significant birthday, we realized that although we had everything, in fact, we had nothing. Work, house renovations, and other commitments had dulled our senses to the wider world and we had all but forgotten that our younger selves thirsted for adventure and freedom.
So we decided to give it all up for a life of freedom on the road, traveling Europe in a motorhome. The house and most of our possessions were sold, we quit our jobs, bought a motorhome, and departed into the sunset. It wasn't quite that simple (or romantic!), but in a nutshell, that is exactly what we did.
The process meant a serious downsizing of our life and we shed many possessions and status symbols that had been important to us. After the first 48 bewildering hours of selling stuff on eBay and wondering what on earth we had done, it became easy. The more stuff we sold, the lighter we started to feel. All our family and friends thought we were crazy, but we knew we had made the right choice.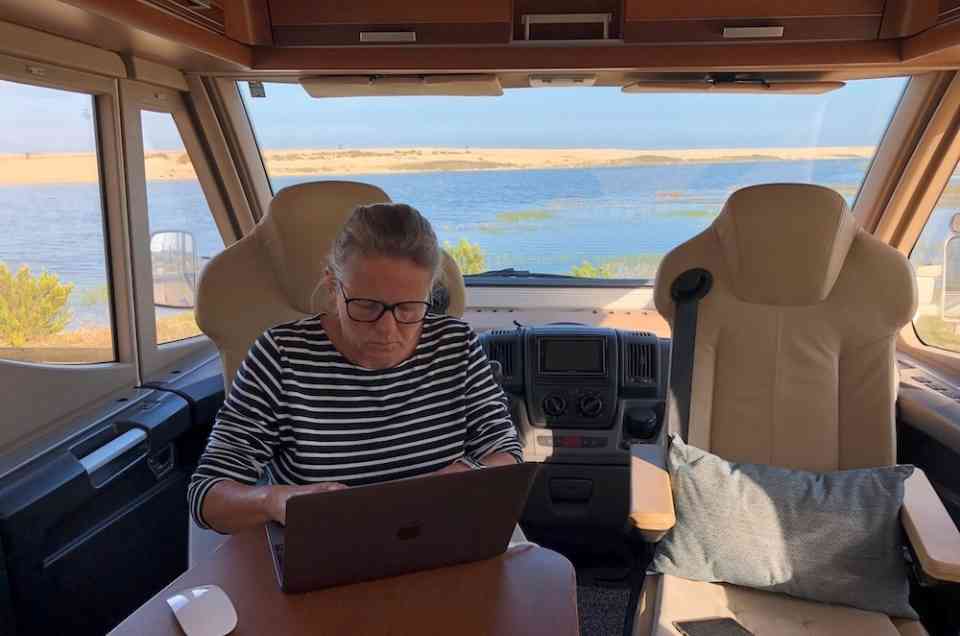 Luckily, Phil had spent 25 years in the British Army, so we had a small pension to live on. Supplemented by the money we made selling our house, we had a tiny monthly budget (less than a tenth of what we had previously lived on) and some savings stashed away for when we came home. The plan was to travel for two years, buy another house to renovate, and resume our careers.
After six months of motorhome life, we knew there was no going back. Although traveling and living together was challenging at times, we loved the freedom to go where we pleased, when we pleased. We were surprised to find we missed work though; lack of motivation and structure weren't good for us on a daily basis. The need to find a way of funding our long-term travel coincided neatly with our need for purpose.
Without any experience of technology and a dislike of social media, to the point of never using it, we decided to become bloggers. I'm laughing as I type, because, how ridiculous does that sound? But, I had come across blogs specifically about motorhome and campervan life, and knowing that the one thing I could do was write, it seemed the obvious way to make money.
We now know that making money as digital nomads by blogging is incredibly hard, and to be honest, we would have thought a bit longer about taking the path that we did, had we known how much time and commitment was required to achieve any sort of success.
Our first six months on the road had been a never-ending holiday. Suddenly, life became about where we could get 4g and enough power in our van to feed our greedy laptops! Whilst I did the initial set up of the blog (sounds easy uh?) Phil wanted to learn to kite-surf, so we headed to Tarifa, the most southerly point in continental Europe.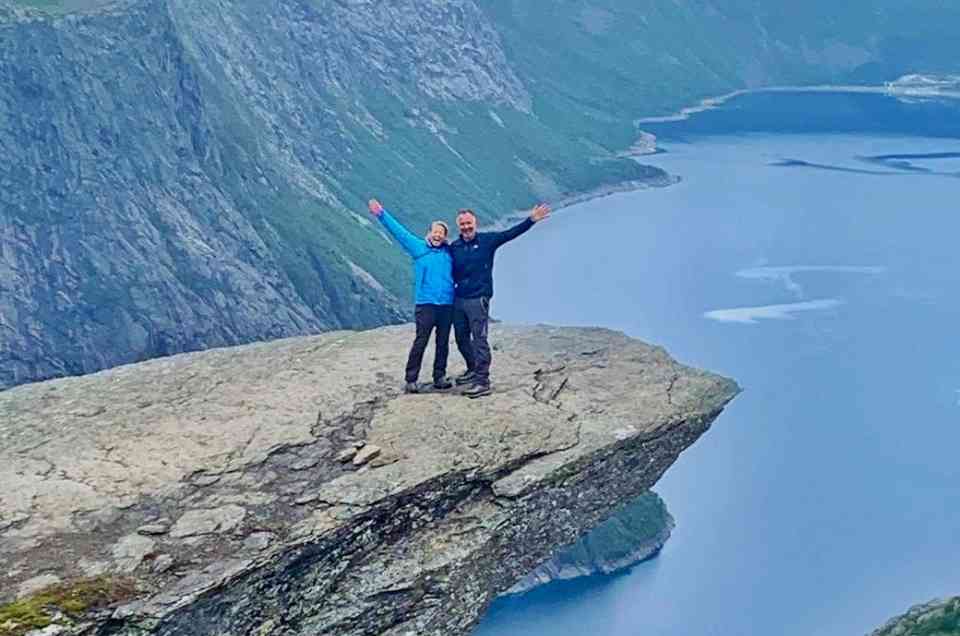 I'm an active learner, so true to form, and without doing very much research, I started a blog on Wix. The language of blogging was incomprehensible to me and I spent the first four weeks in a sea of confusion. I spent hours writing posts, with no knowledge of SEO or even what people wanted to read about. I literally had no idea what I was doing. But, we were loving the lifestyle in Tarifa, meeting other bloggers and feeling like we'd hit the jackpot – we could work and travel, who knew?
Facebook was even more of a mystery which I'm not sure I've ever fully unraveled! I opened an account with Facebook and started a business page which they decided they did not like, and just as I was gaining traction, they closed it without any notice. Several appeals later I realized that Facebook has little regard for people like me and that my initial dislike of social media was well-founded!
In that first month, I worked 14 hours a day and managed to produce something that a few hundred people read. Yay…I was a real digital nomad! I continued to write, feeling overwhelmed as I tried to process all the new information coming at me until I stumbled on a blogging course by a famous travel blogger, who promised to reveal all the secrets of blogging success. At this stage, we had only spent money on setting up Wix and buying a domain, so the few hundred dollars for the course seemed a bargain.
I started the course as we road-tripped around beautiful Andalucia, always on the hunt for free wifi or strong 4g, and quickly realized that I had pretty much been doing everything wrong! I knew nothing of on or off-page SEO, had no idea how to optimize posts or monetize, even my writing skills required an overhaul, according to my famous mentor. I was still spending seven days a week working over ten hours a day – not only was I trying to understand what I was doing, but I was also trying to grow the blog as a business too.
Phil was feeling frustrated…we had set off on a journey, and here I was behind a laptop again, with no idea of how to be boundaries about my time, now I was working for myself. It wasn't clear at this early stage how we'd share the work, and play to our key strengths to grow what we were starting to see as a viable business.
By the time we were getting onto a ferry with the motorhome in Barcelona for a long-awaited road trip in Italy, I knew I needed to move from Wix to WordPress. We arrived in the deep south of the country at a campsite that had wifi so that I could take a week to migrate the blog and get WordPress up and running. The wifi was rubbish, designed for tourists using mobile phones to update social media, not bloggers downloading images and uploading huge files.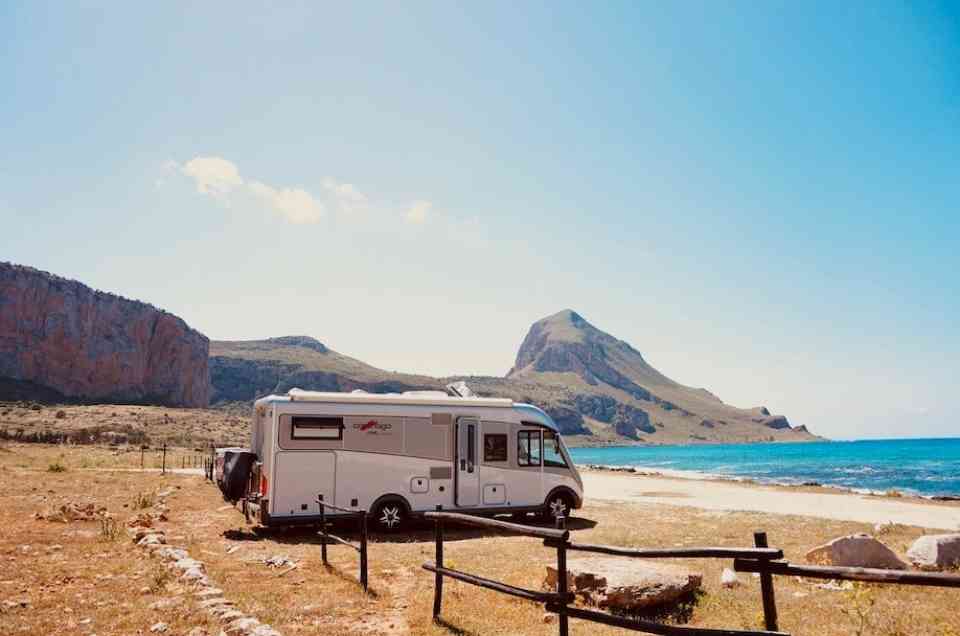 Migrating across was incredibly stressful. During one call to my host, I had to tell him I literally understood nothing of what he had just said, before breaking down in tears of frustration and impotence.
Keeping going at this point was one of the hardest things I have ever done. The only thing that stopped me from throwing the laptop out of the motorhome window was pride …my stubborn nature refused to allow me to take the easy route.
Although I had only been 'blogging' for twelve weeks at this stage, I realized that I really needed to start from scratch …again. And so I did. Phil started to take the photography side seriously and when we arrived in Sicily, we had found a routine that worked. We worked for a day, then took a day out. Sometimes, Phil would go off and hike and I would quietly pull my hair out as I got to grips with plugins, SEO, social media, and guest posting.
There were plenty of eighteen-hour days, tears born from stress and frustration, and quite a few arguments about my inability to manage my time. There were also high's – reaching the first ten thousand page views in a month was amazing, and making the first Amazon affiliate sales gave us hope that we were on the right path. But there were low's too – the first time the site 'broke' I literally felt sick with anxiety, and the time that I got trolled on Facebook hurt like hell. But we learned, picked ourselves up and continued to grow, both as bloggers and as people.
Eighteen months later, we've covered 20,000 miles in our motorhome across Europe and have written over 200 blog posts and three ebooks, and started a second, and the third site. We welcome over 100,000 readers to our sites each month and have an active community through our Facebook group and mailing list. I still work on the blog pretty much every day, but it's through choice – I have discovered my dream job and feel totally connected with what I do. Phil supports me with photography, pin creation, and social media input, and is the 'people person' of the business. And yes, it is now a business, making an income that far exceeds what we ever expected when starting out.
See also: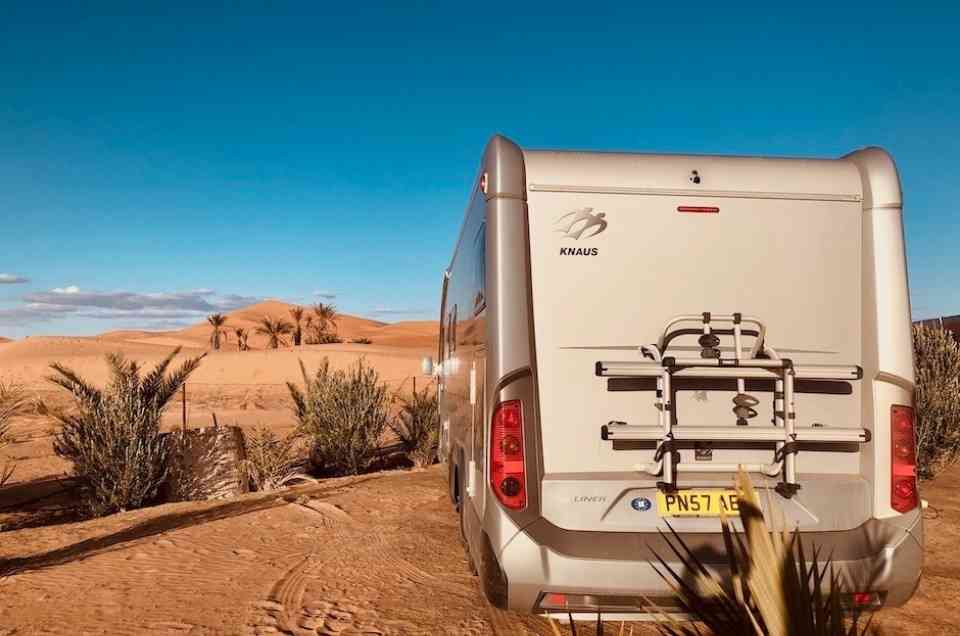 We have needed to invest in an inverter for the motorhome, to convert the 12v power generated by our roof-mounted solar panels to 240v, which can be used to safely charge all the various devices, laptops and items of photography equipment we need for the business. We have learned to check the 4g before parking up for the night, and conserve solar power when we're working to a deadline and need all the sun's juice for our laptops.
It is not the life we romantically envisaged when we set out on this journey nearly three years ago. It is far richer and more fulfilling than we thought possible, with endless exciting opportunities to explore. Trips to Scandinavia and the Silk Road are ahead of us, with a dream of a pan-American journey at some point in the future. Our aspirations for the business are also constantly evolving, with our second and third websites growing and successful collaborations with partners across Europe in place.
Starting a blogging business on the road has been a journey within a journey. We set out to find freedom and adventure and have found and learned so much more.
Thinking about a roadtrip? Don't forget your pocket wifi device!
About the Authors
Phil and Izzy have been adventuring and road-tripping all their lives. Three years ago, they quit work, sold their home, and have been traveling and living on the road full-time ever since. The blog at The Gap Decades about motorhome and road trip travels in Europe and can also be found on Facebook, Instagram, Twitter and Pinterest.