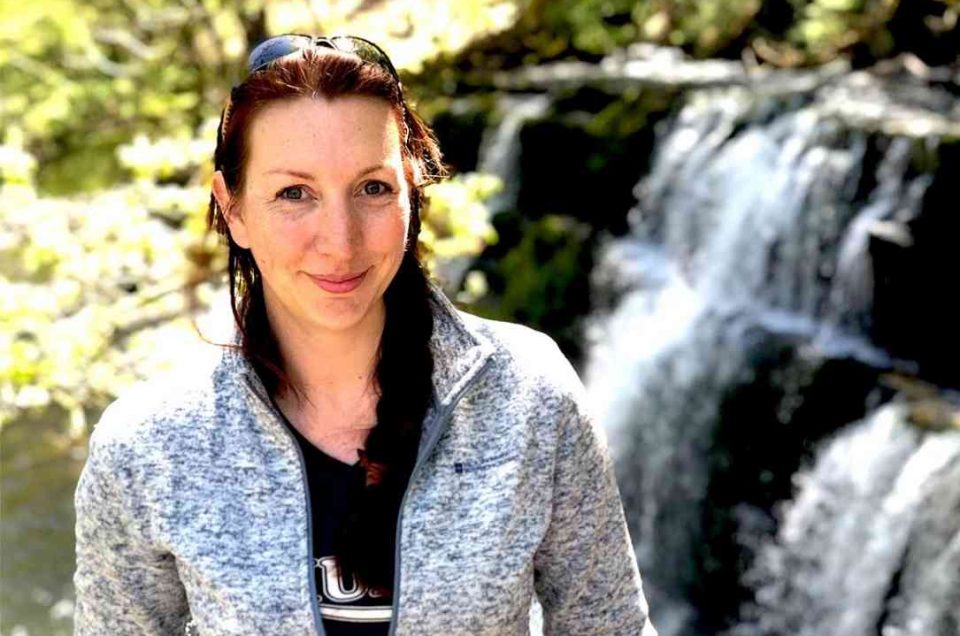 Have you ever just wanted to change EVERYTHING in your life? Pack a bag, sell the house, tell your boss you've quit, and headed off over the horizon? What stopped you?
Common sense, right? I mean, normal people just don't DO that.
What follows is the story of a crazy person. Me. I am the one who decided to quit my cushy, stable, and very well-paid job as an air-traffic controller, so I could tour around Europe in a motorhome. We saved like crazy people for a year, sold most of our stuff, and set off on the road. That was in 2018, and life sure has been an adventure since then. There have been incredible highs and some much tougher times (you know, like a global pandemic and total lockdown!)
Whenever I share our story, people look at me and say 'I could never do that'.
And I get it. Living outside the 'norm' is not for everyone. But if, deep down, it sounds like something you'd LOVE to try (but feel utterly intimidated by), here are 7 things I wish I'd known to expect when I first left my job to travel- to help you be more prepared than I was!
1. Family and friends will NOT understand your choices
"Sometimes, the people around you will not understand your choices. They don't have to – it's not for them."- Joubert Botha
To say my family and friends were shocked when I made the decision to leave the career I'd spent years working towards is an understatement. In their world, not working to pay off a mortgage for 30-40 years was unfathomable.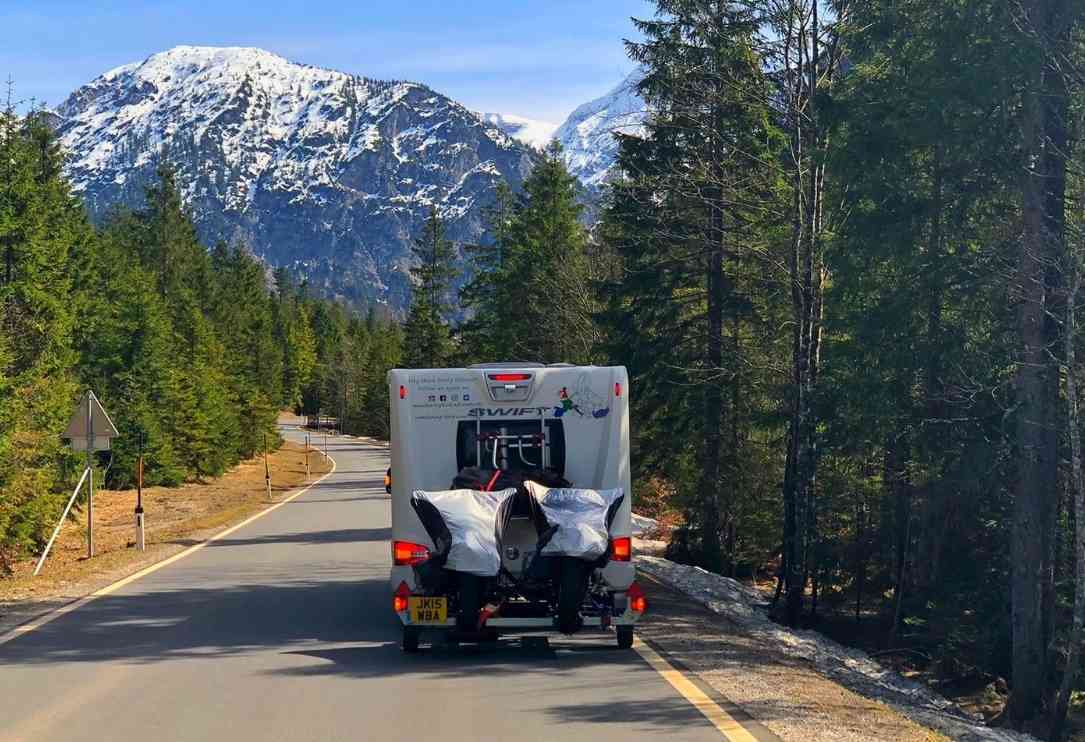 I spent ages trying to explain my feelings- how I wanted to explore the world whilst I was young enough to enjoy it; how having a big house wasn't the most important thing to me and how trapped I felt by the 9-5. Eventually, I realized that this was MY life and it was ok for me to have different opinions and dreams than they do. To them, it made no sense to leave a secure job in search of freedom and adventure. To me, it made no sense to stay.
Talking of friends- you'll quickly discover the people who ARE… and the people who aren't. I was disappointed that some people I considered close friends ghosted me once I left. On the flip side, people I'd barely spoken to came forward to say how much they admired what I was doing and wanted to stay in touch. We've also met some incredible people through traveling, people I would never have met in the 'normal' world. So my social circle has definitely changed- be prepared for that.
2. The first month without 'payday' will make you panic.
That's the day it hit home for me. The day which should have been pay-day, when my bank account was always magically refilled… and it didn't. It was terrifying to look at the bank balance and realise this is it. You either make this money last or you go back to work… Nothing will ever make you so frugal in your entire life!
3. People become (overwhelmingly) curious about your finances
If you met someone at a dinner party, you're unlikely to ask them about their retirement plan. Or how they're going to earn enough money between now and then. Or what happens if they get sick. But, for some reason, leaving your job in your 30s in order to travel seems to make people too curious not to ask. I don't mean the people you meet on the road (they get it), but other people you might meet, like friends of my parents.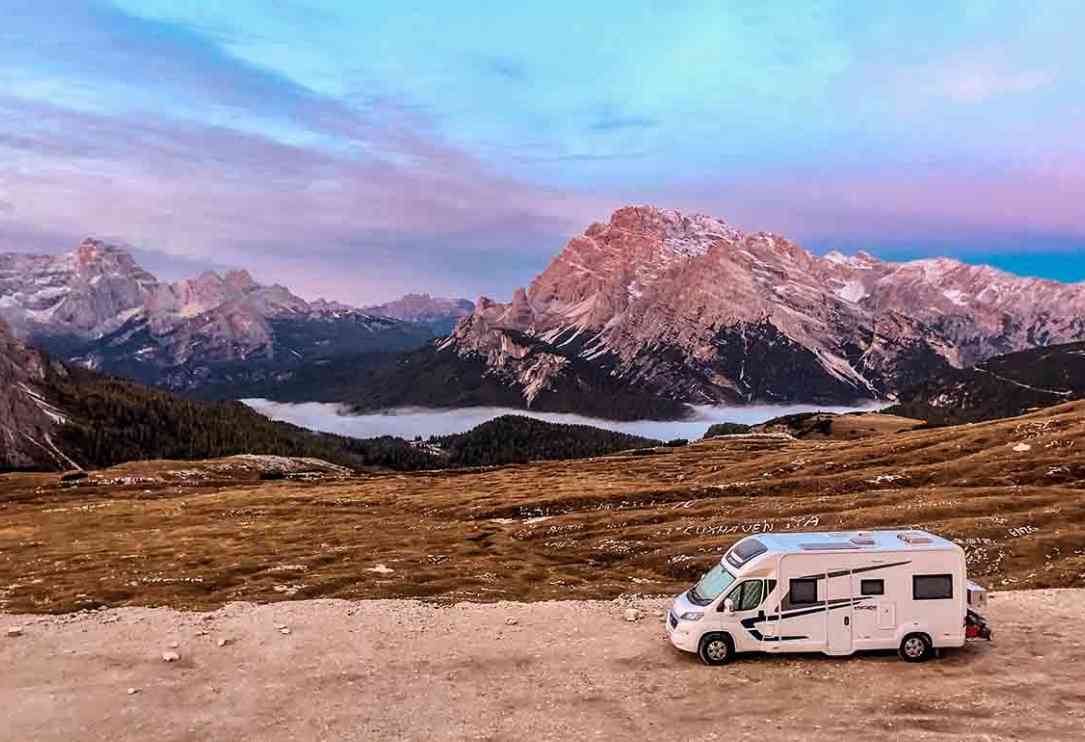 I'm British, so have never been open with talking about finances. It took my husband and I months to discuss things like joint accounts and income when our relationship started. But now, total strangers want to hear intimate details about what we earn, how much we spend, and how we make it work. It can be intimidating and sometimes uncomfortable, especially if I've only just met them! Having said this, if I'd met someone who had left their job early to travel, I'd probably have asked some pretty intense questions too, so I understand their curiosity. But it's definitely something to be prepared for.
4. You start to dread the question 'So what do you do?"
I went from having a well-respected job as an Air Traffic Controller (which most people found interesting and would lead to a further conversation) to have to say "Uh… well… I road trip around Europe a lot. And I have a cute dog." Before I retired I never realized how much of our social identity is based on our jobs- or how often we ask that question as an ice-breaker when we first meet someone.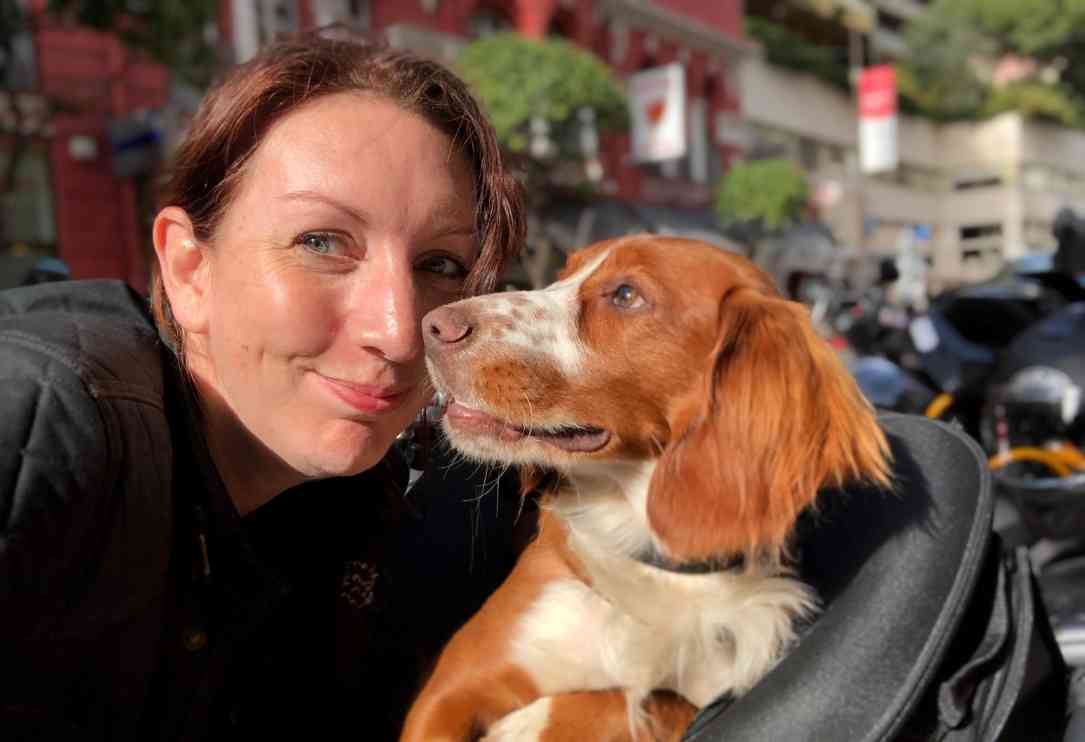 It's also been fascinating to see the differences on how people interact in different social groups. Meet someone whilst on the road and they're more likely to ask about where you've been and what modifications you've made to your vehicle.
TOP TIP:
If you're a blogger, learn to say something like 'freelance writer'. I used to say 'travel blogger' – which then generally lead to the question "do you get paid for that?"… and then we were back to finances!
5. You'll say annoying things like 'I don't know how I ever had time to work'.
When I said this for the first time, I nearly slapped myself! Yet it's true- we are constantly busy. We regularly travel somewhere new (lockdown permitting!) and on the few occasions we return to the UK, we cram in seeing friends/ family with all the other important things we need to do. It's amazing how many things will come into your life to fill the space work used to take.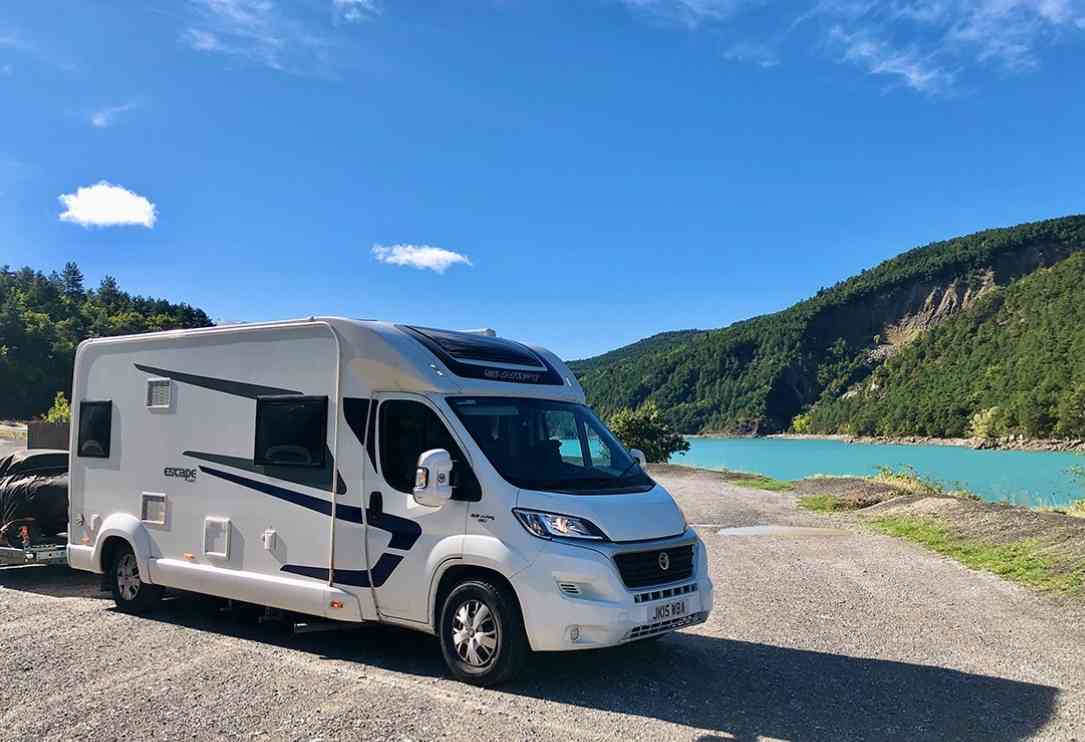 I also couldn't believe how quickly I forgot about work. I thought I would feel weird for months, but after the first week I sort of forgot about it. And it's wonderful not to have to work Christmas Day or Bank Holidays or weekends anymore. Both myself and my husband work from the road, so we do still have 'Mondays' and 'work time', but we can (mostly) control when and for how long. (Although one thing I've learned about blogging- you are never 'finished'!)
6. You'll need something to do
One of the things I didn't expect was discovering that working and earning money to bring into our 'household' is personally important to me- I need to feel like I'm contributing. I spent the first month or two after leaving work enjoying the freedom but then needed to do something 'more' with my time when we weren't actively traveling.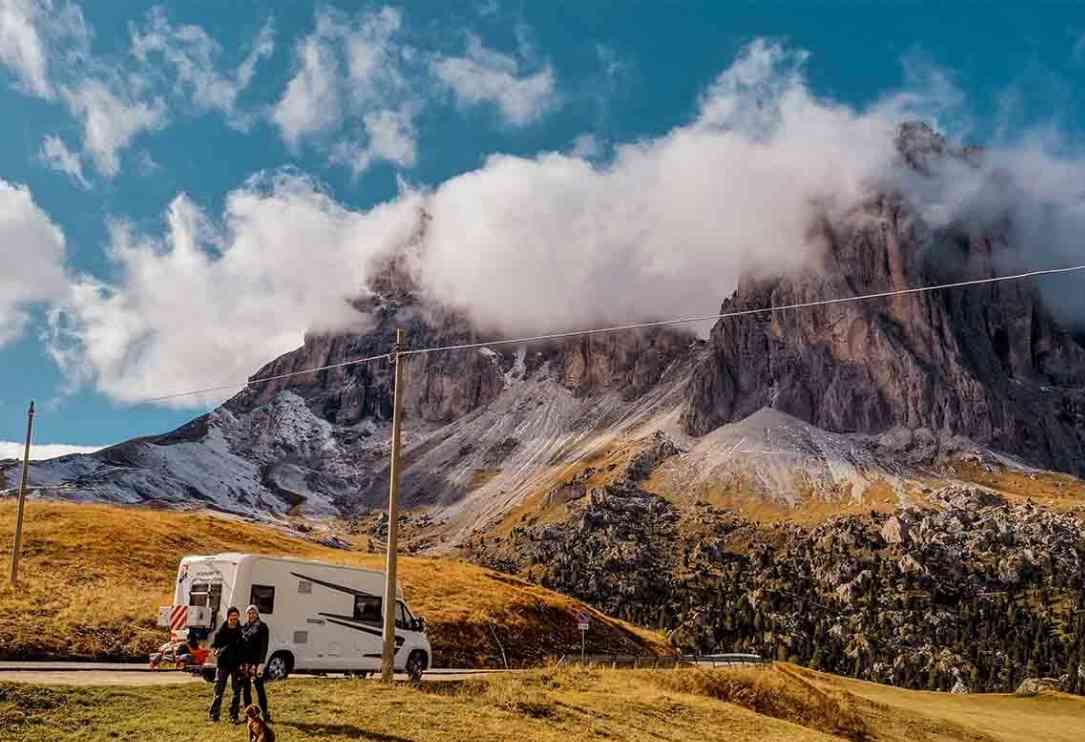 For me, that was blogging. I love sharing our stories and adventures, but even more, I love helping other people make the most out of their road trips, whether it's a weekend break or a month tour of Europe. Nearly everyone I've met on the road also does 'something'. Some knit or crochet for charity or make things to sell on Etsy. Others teach languages or some other skill they can do online. Partly we do it for income, but partly it's important to have something else besides the travel to focus on.
7. Freedom can feel overwhelming
Weirdly, having the freedom to go anywhere and do anything, whenever you want to do it, can be overwhelming. Throughout the last few years, I've discovered that 'wandering where the wind takes me' isn't for me. As an ex-military, I need solid goals. Things to tick off a list. Places to visit and things to do.
Yet I also love the freedom and not having a plan. Being able to stay in one place if we love it or being able to detour if we hear about an event or festival taking place, is one of the best things about not having time-constraints or having to be back for work on Monday morning.
Final Thoughts
We did a lot of research before we finally took the plunge and decide to live our lives differently. We knew how to budget, learned to live on one wage and we'd already spent 15 years living on a boat, so we were used to living in a small space together. We thought we were prepared for anything. The points above are the things which most took me by surprise. The things I hadn't expected. Some were good, some less so, but all contributed to this incredible adventure we're on. I wouldn't change our decision for anything, even with the troubles we faced in 2020.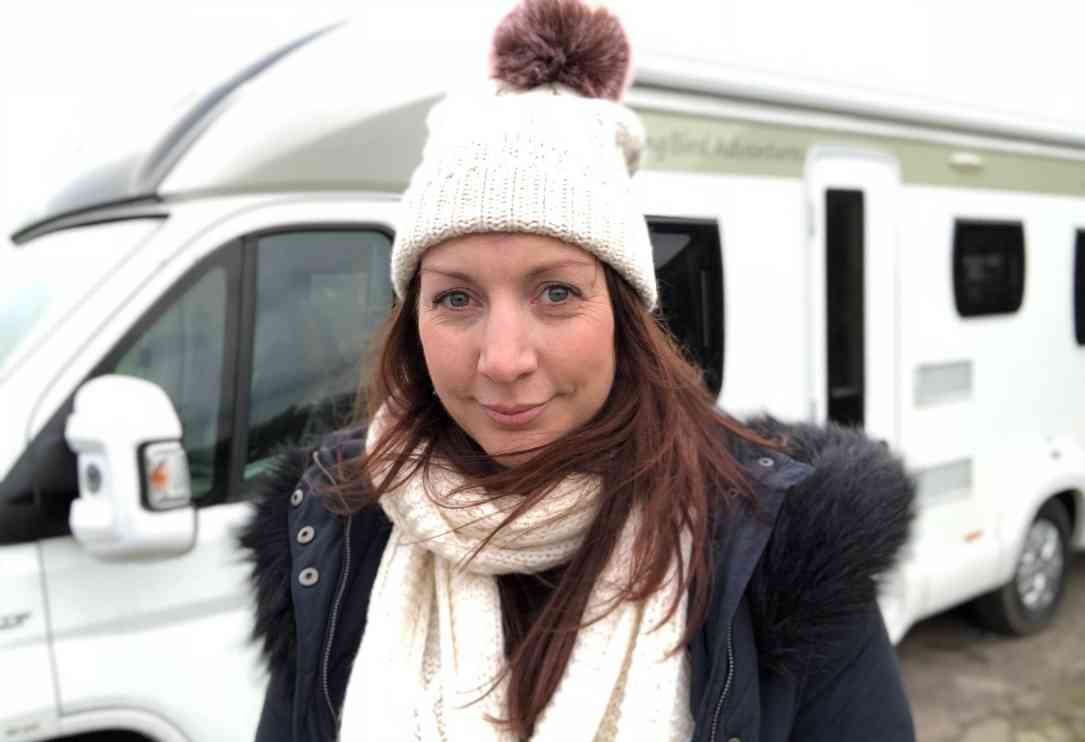 As well as the freedom to enjoy countless road trips, we've had time to spend with family and friends and we feel like we've actually LIVED, instead of just going through the motions or working to pay bills. To us, that is absolutely priceless. I encourage anyone thinking about changing their life to go for it- really go for it. You only get one life and it could be the best decision you ever make. Feel free to find me on social media if you'd like some encouragement or advice- I LOVE hearing from people living outside the norm. I wish you all the luck in the world!
In 2018, Kathryn Bird quit her job to explore Europe in a motorhome with her (bewildered) husband and over-excited puppy. Since then, they've visited 19+ countries and driven over 60,000 miles, sharing their experiences on the award-winning motorhome travel blog Wandering Bird. She is passionate about inspiring others to experience the freedom of life on the road, whether for a long weekend in the UK or a month away around Europe. You can read more about Kathryn's adventures, tips, and 'How to' guides on their website, or find them on Youtube or Instagram.