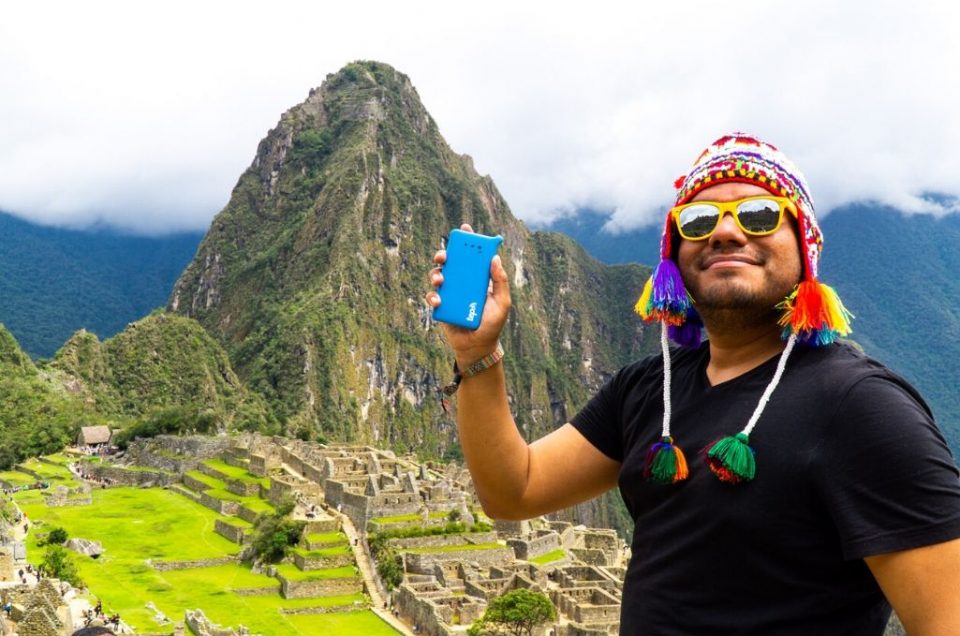 Hello, March! Welcome to another series of Digital Nomad Interviews by Travelwifi. In this month's series, we sat down with Raphael of Journey Wonders travel blog, a full-time traveler and digital nomad galloping around the world for work and play!
What was your life like before being a digital nomad?
Before I was a digital nomad, I had, like many others, a normal 9 to 5 job (more like 9 to 9 job!) working as a Digital Marketer in Buenos Aires, Argentina. It was a really fulfilling job in terms of professional growth but the main issue is that I never any free time to pursue my passions in life since the work hours were so demanding.


When did you start being a Digital Nomad?
I started at the end of 2013 after quitting my job in Digital Market and starting to pursue many freelance gigs here and there including Website Design, Social Media Management as well as Digital Marketing and SEO Consultancy. It was a tough beginning since I had more debts and expenses than earnings yet eventually it was the right choice to make since I had time to actually enjoy the things I love doing in life: having new adventures, meeting new people and exploring new places!


 

 

View this post on Instagram

 
Describe your typical 'work day' as a Digital Nomad
Well, to be honest, I don't follow any routines since every day is a different day and inspiration can come at unexpected times. For the parts of my job that involve creativity (as photography and writing often do), I just work whenever I feel inspired to do so. For the mechanical parts of my work (such as designing a website or doing an audit of a company's marketing and SEO strategies), I usually start early in the morning since I love to avoid all unnecessary distractions.


Tell us the top 5 things you can't live without as a digital nomad.
Mexican Food. A good bottle of wine. My gear (laptop, drone, camera). Love and friendship. Fast and reliable Internet connection.


 

 

View this post on Instagram

 
What's your favorite part of being a digital nomad?
The freedom. Being able to pack your bags and head to any corner of the world is the best feeling of freedom in the entire planet. Carrying your work with you whenever you go is the best way to be both financial independent and location independent at the same time. Thanks to my digital nomad lifestyle, I have been able to attend weddings, baptisms, birthdays and other social events that I would have otherwise missed if I was still working a normal 9 to 5 job.


What's the hardest part of being a digital nomad?
For me the hardest part is deciding exactly where to go next. When your possibilities are endless and every single of them sounds amazing, making up your mind becomes really hard!!!


 

 

View this post on Instagram

 
Where are you currently based and what are your future travel plans?
Right now I'm based in Acapulco, Mexico for half the year and currently I'm backpacking in South America. This 2020 will take me to Uruguay, Argentina, Brazil, Paraguay, Ecuador, Colombia, Venezuela, Panama and who knows where else. Feel free to drop me a message on Instagram if you're going to be in any of those destinations during the first half of 2020, would love to meet up!


What are your tips for Digital Nomads if ever they are in a city without reliable WiFi?
My best tip would be to do your research in advance and, if possible, do as much work as possible BEFORE arriving to destinations with poor Wi-Fi. For example, I spent much of 2019 traveling in Palawan, an island in the Philippines with some of the worst Wi-Fi in the world. However, during the months in which I was there I made sure to get a lot of work done in advance so I never actually suffered during my travels there. Planning is everything my wonder friends!
How does Travelwifi help you as a Digital Nomad?
It makes me life easier since I don't have to worry about getting a SIM Card in every country I visit — I don't ever have to worry about topping up data since Travelwifi is unlimited so I can easily upload huge files of photos to my blog as well as download Netflix shows during those super long bus journeys. I can definitely say that Tep Wireless is a Digital Nomad's must-buy if they are going to be visiting at least one country per month, I don't know what I would do without mine!!!