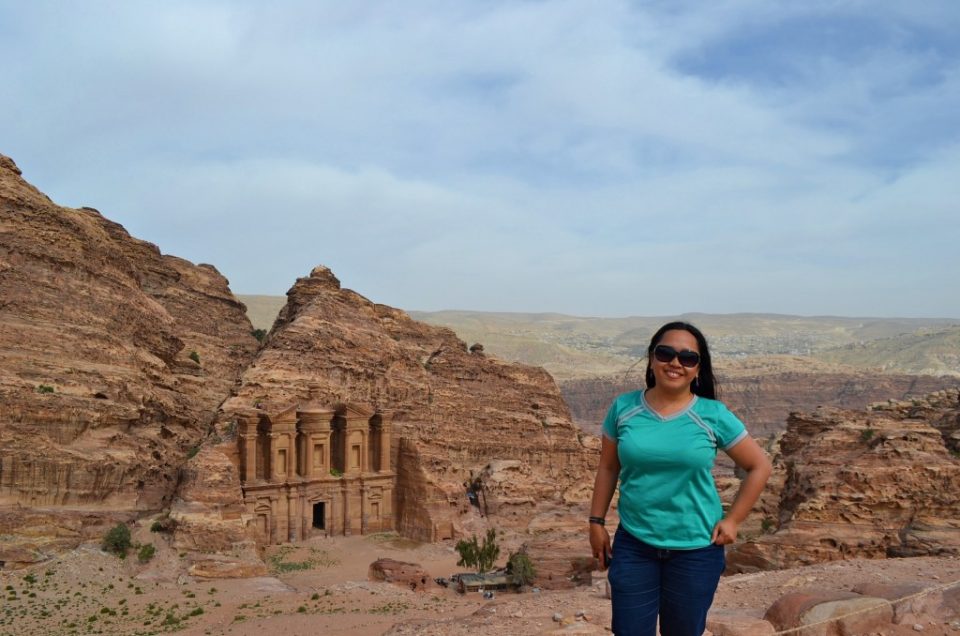 What is it like to live on the road and travel the world as a solo female traveler? In this month's digital nomad interview series, we sat down with Aleah Taboclaon of Solitary Wanderer to get a glimpse of her life as a remote worker and a travel blogger.
What was your life like before being a digital nomad?
I love traveling. I have tried traveling solo when I was a kid, so travel is definitely a big part of my life. Before becoming a digital nomad, however, I had to make do with a salary ranging from $300-500 a month. As you can imagine, it was really hard to travel with that budget, and coupled with my full-time work, I also couldn't travel for long.
I did love my jobs. I was working in non-profits and helped abused women and children. So in terms of fulfillment, it was there. There's nothing more fulfilling than a job that makes a difference to people's lives. However, given the nature of my work (imagine talking to abused kids day in and day out!), I burned out and decided to go back to my first love, writing.
When did you start being a Digital Nomad?
I decided to become location independent because my boyfriend then lived in Europe. At that time, I had also burned out from my work as a counselor for abused children. I thought that taking a break for a couple of years would replenish my soul, so to speak.
It's been 7 years now, but I'm still not tired of being a digital nomad. The world is just too big; there are so many places to visit, so many things to see and experience, and so many people to meet. Someday, when I settle down, I'll go back to my non-profit work, but in the meantime, I'm quite satisfied with being a digital nomad.
 

 

View this post on Instagram

 
Describe your typical 'workday' as a Digital Nomad
Wherever in the world I may be, I work best at night. So I would usually work until 2 or 3 am, get up the next day at 9 am, go around if it's a new city, check my emails, have lunch and dinner, and then start working in the afternoon or evening. 
Of course, the routine also varies. For example, when I was in Bolivia for almost 3 months, I volunteered at a hostel. Daily routine included working in the reception, going to yoga, working on my blog, and then working on my clients' tasks. In Israel, I would go hiking solo in the desert in the morning, work on my blog/client's tasks in the afternoon, and then man the hostel reception at night.
Tell us the top 5 things you can't live without as a digital nomad.
Obviously, my laptop is my number 1 prized possession. It's a Dell XPS, so a bit pricey, but it's worth its weight in gold. I used to buy cheap ones, but traveling around South America with a heavy (and slow) laptop was no joke! I also can't do without my mirrorless camera. As a traveler and travel blogger, I really appreciate its compact size. I did have a DSLR before, and that, coupled with the cheap laptop, really made my life miserable. 
Another thing I can't do without is my Travelwifi device. As a digital nomad, I can't leave Wifi to chance, and I'm glad that I can get Wifi subscription by just chatting using Travelwifi extras.  My smartphone, obviously, is something I need to have with me always. All my banking transactions are done through my phone, so whenever I leave the country, I always have roaming enabled. 
Finally, of course, I need my passport. As a digital nomad, the world is my home. My third-world passport isn't powerful – I can only enter 66 countries visa-free – but with an OECD visa (United States), I can go to an additional 30+ countries!
 

 

View this post on Instagram

 
What's your favorite part of being a digital nomad?
My favorite part of being a DN is freedom. I can work wherever I want, whenever I want. I don't have to buy an office attire, I'm not bound to a 9-5 schedule, and I can work when I'm most productive. Depending on how hard I hustle, or where I am based, I can earn and save a lot, too.
What's the hardest part of being a digital nomad?
Not having a stable income is the hardest thing about being a digital nomad. I have to work a lot to make sure my monthly bills are paid. Freelancing can mean big bucks, as I earn in dollars and spend in pesos (if I am based in the Philippines), however, the work is seasonal. There are months when most of my clients don't have enough tasks for me to do, so I have to look for new clients. Of course, the opposite is also true. There are some months when I have to work 10-14 hour days just to meet some deadlines. 
My learnings: saving is important. Given that digital nomads don't have a stable income, it's necessary to learn how to set aside money for the lean months that's sure to come.
 

 

View this post on Instagram

 
Where are you currently based and what are your future travel plans?
I'm currently based in the Philippines and planning to be in Europe for 3 months by July. If I don't get the visa (thank you, third world passport), I'll go to Vietnam and spend a couple of months there. 
Another option is to go to Mexico for 6 months and make my way down to Central America. I'd planned on spending 3 months in Colombia as well to study Spanish. I'd studied Spanish in Bolivia, but that was 3 years ago, so my language skills are now a bit rusty.
What are your tips for Digital Nomads if ever they are in a city without reliable WiFi?
Definitely get a Wifi hotspot like Travelwifi. It's such a big help in places where there's no good internet connection. Some hostels I've stayed at, for example, had very slow Wifi. As someone working online, I need to make sure I'm always connected. I could, of course, buy a local SIM card and use data; however, I don't have a dual SIM phone, and I need my Philippine SIM card to remain active for banking purposes. Travelwifi keeps me connected even in remote places. I always bring it with me!