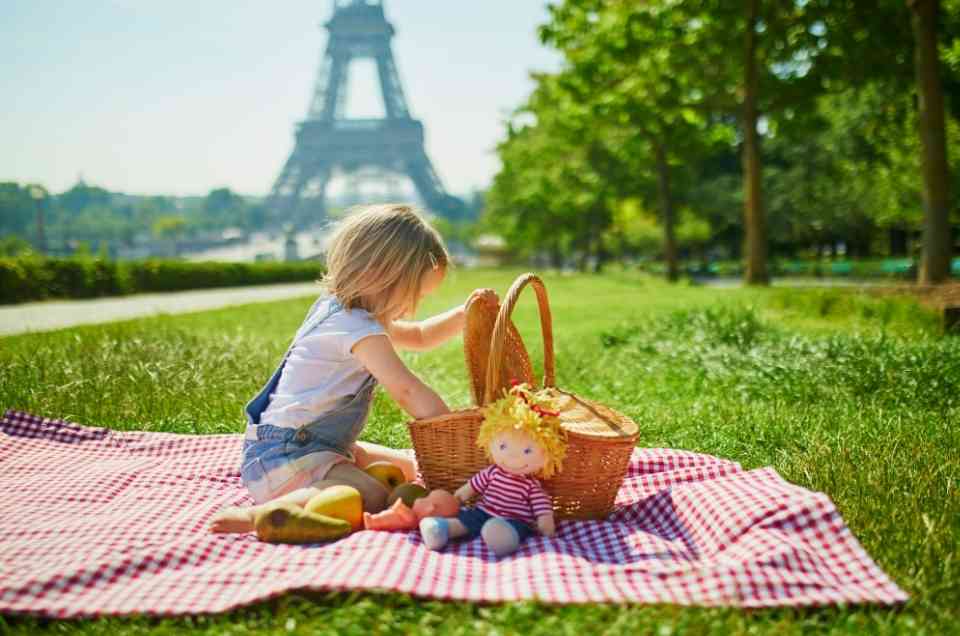 When the sun is up everybody fills their basket, grabs their blanket, and heads out to their favorite picnic spot as if there is some unspoken rule about it! Since Parisians are obsessed with picnics it would be a shame for you to leave without grabbing a bite on the ground. Please note that at the moment, France has a nationwide curfew from 7:00 pm to 6:00 pm so these best picnic spots in Paris, even outdoors, also close at these times. Here is our guide explaining how. First, let's start with the Parisian's picnic essentials:
Baguettes, remember there is no such this as enough baguettes
Sliced cheese & charcuterie, to stuff your baguette
Wine, because no picnic is complete without
Fresh fruit and vegetables, since the épiceries are already filled with seasonal delices
Home-baked quiche/cake, the more the merrier
Salty or sweet snacks, for the ones who like the constant nibble
Water, so you could have a refreshing break when you feel fed up
Cups, plates, cutlery, wine opener, and a garbage bag
Or anything from our edible souvenir guide!
Best picnic spots in Paris #1: Parc André Citroën 
When the former Citroën Factory put a lock on its doors, landscapers planted exotic trees, and the factory was eventually turned into a giant park at the heart of Paris. The park is frequented by locals and if you are looking for a more Parisian atmosphere this should be the picnic spot for you. Parc André Citroën is open from 8:00 pm – 5:45 pm daily.
Get directions to Parc André Citroën »
Best picnic spots in Paris #2: Place des Vosges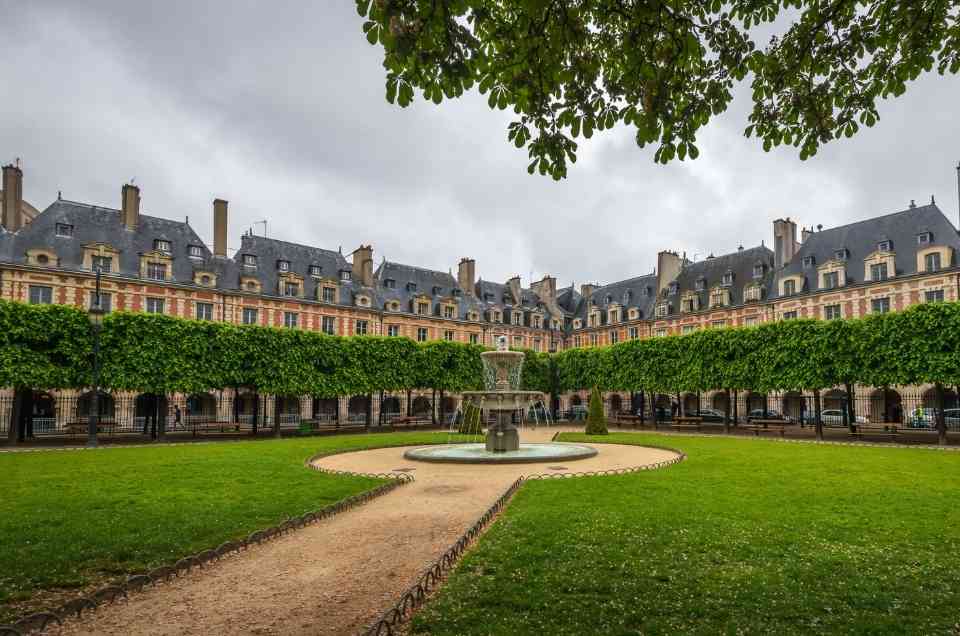 Place des Vosges is one of the most beautiful squares in Paris, therefore one of the premium spots to enjoy a nice picnic. The courtyard itself had been designed as the residence of high-ranking civil servants and decorated with fountains, sculptures, and many more details! It is the oldest planned square in Paris, lined with trees and red brick houses, built by Henri IV in 1612. If you are planning to visit the square on Thursday or Sunday, you may first want to stop by Bastille Food Market, which is only a few blocks away. This market is one of the biggest markets in Paris, offering a wide scope of fresh products. No matter whether you are grabbing a quick lunch on one of the benches or are out at grass for a nice long food session Place des Vosges will mesmerize you. Don't forget to visit Victor Hugo's residency located at the very same square.
Get directions to Place des Vosges »
Best picnic spots in Paris #3: Champ de Mars
This beautiful park covers an area of 24 hectares stretching between the Eiffel Tower and the Ecole Militaire. Through the past, Champ de Mars had served as a private garden and as an area for military exercises. Today it is one of the best places to admire the Eiffel Tower and to eat while doing so. The locals, on the other hand, are not always keen on picnicking there. They would prefer Champs de Mars for a freshening walk instead.
Get directions to Champ de Mars »
Best picnic spots in Paris #4: Luxembourg Gardens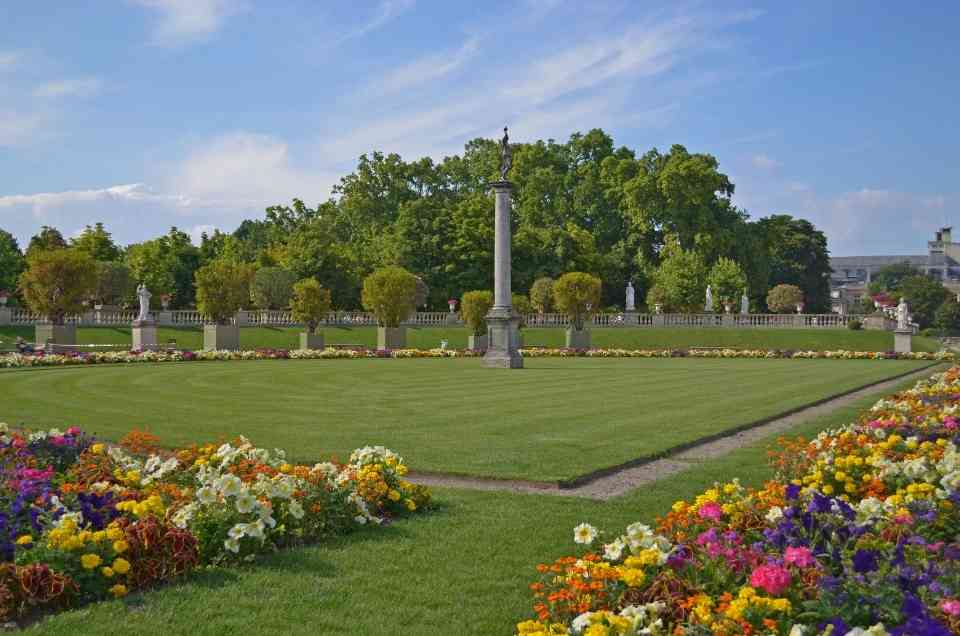 This garden surrounded by beautiful flowers and sculptures is one of the most preferred picnic spots by the locals. Located at the heart of the city, Luxembourg Gardens were built by Marie de Medici. She was homesick for Florence and she wanted to overcome this feeling by having her own Italian gardens.
Get directions to Luxembourg Gardens »
Best picnic spots in Paris #5: Buttes Chaumont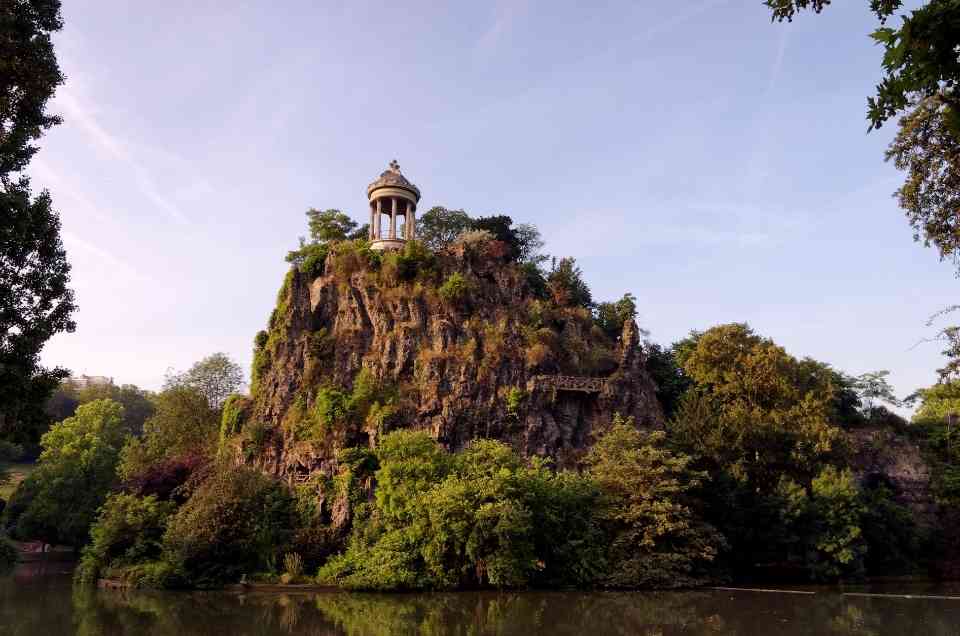 Buttes Chaumont in northern Paris is one of the places that make you forget you are in Paris. This huge 25-hectare park was built on old quarries so don't expect to stay on the same level at all times. You can see caves, waterfalls, exotic trees even seagulls in this park. Likewise, the very top of Buttes Chaumont offers tremendous sights from the city, including the lively Montmartre district. If you don't mind a bit of steep this place is it!
Get directions to Buttes Chaumont »
Best picnic spots in Paris #6: Tuileries Garden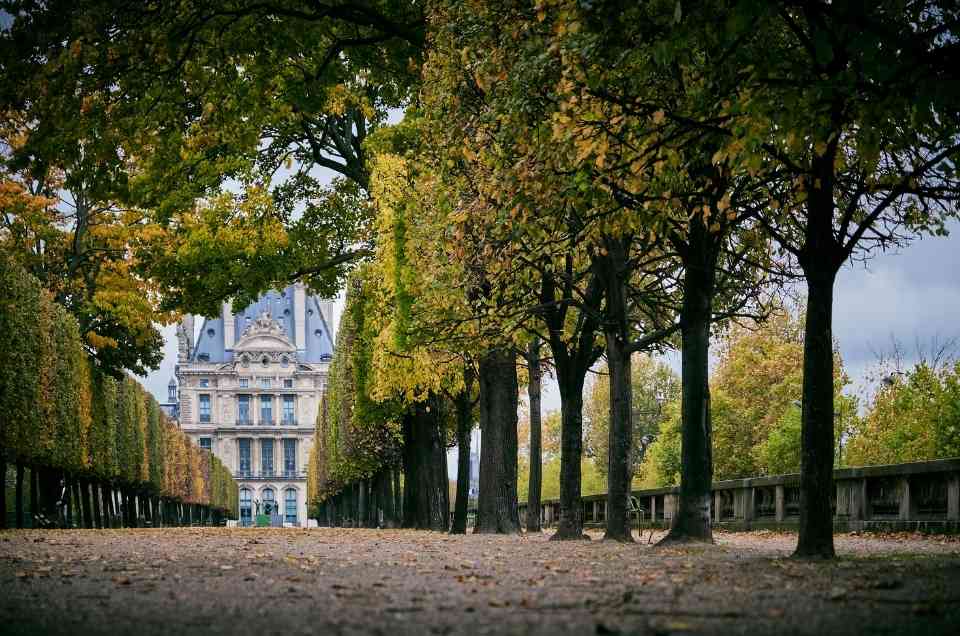 There is a lot to say about this place. It was originally the garden of Tuileries Palace before the palace was burned down in 1871. There are two museums located here; the very famous Louvre Museum and Orangerie Museum which is a must-see if you're a fan of impressionism. After spending hours in Louvre Museum you can relax on one of the many chairs distributed before heading to Champs Elysees. From Tuileries Garden, you can see the city landmarks Arc de Triomphe and Eiffel Tower and take stunning photos with the view. If you are visiting Paris between June 23 and August 26 this year don't miss out on Fête des Tuileries. Release your inner child at this traditional funfair. From bumper cars to ghost trains there are over sixty attractions waiting for you!
Get directions to Tuileries Garden »
Best picnic spots in Paris #7: Parc Monceau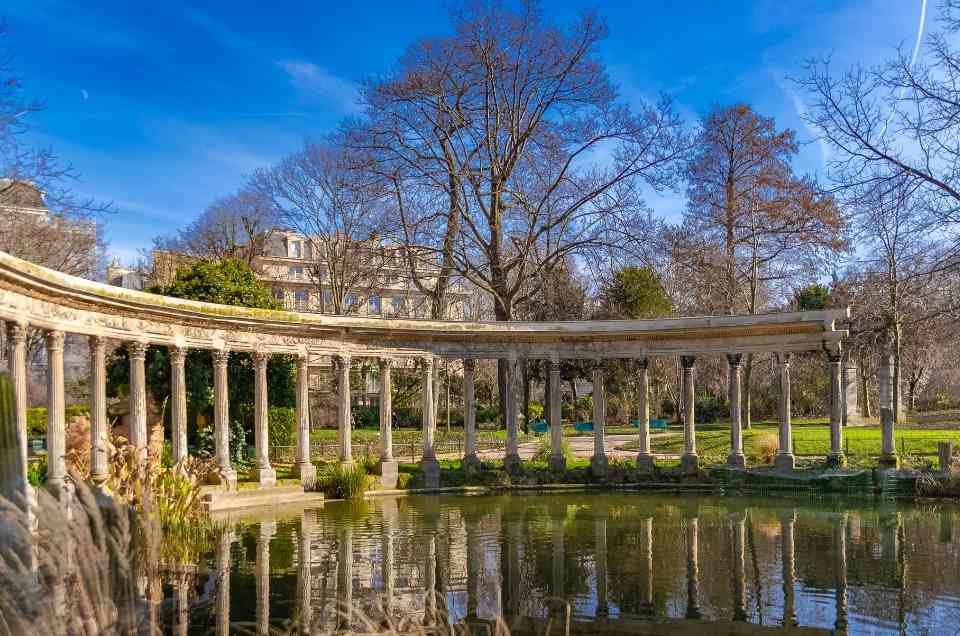 Another charming spot in Paris is Monceau Park located in the 8th district. The park was constructed in the 17th century and reflects the long time-lasting elegance of the capital. Enter the park from one of the iron gates, stroll around the fake ruins before finding yourself a spot and enjoy your picnic.
Get directions to Parc Monceau »
Best picnic spots in Paris #8: Parc Montsouris
Located in the 14th district of Paris where tourists and locals are blended, this fairly large garden is also a home of a vast number of birdies. Don't be surprised when you see swans swimming at the lake – or sometimes walking on the grass, heading towards you!
This park is ideal for relaxation after visiting Catacombes.
Best picnic spots in Paris #9: Parc de La Villette
It's hard to imagine this place as abattoirs but in fact these are exactly what the field was before it was turned into a park. Parc de la Villette is one of the largest complexes in the capital proposing cultural spaces, theatres, playgrounds… A lot of people sit on the grass or by the Villette Canal, play petanque or instruments and enjoy the sun here.
Best picnic spots in Paris #10: Bois de Boulogne
Just outside of the western end of the 16th district, Bois du Boulogne is the perfect city escape in nature. The forest itself has numerous lakes, a small castle Château de Bagatelle, beautiful gardens, an amusement park, islands, and the Foundation of Louis Vuitton where you can see temporary exhibitions. If you have the chance, go there in the week as there will be fewer people. If don't worry there is plenty of space in Bois de Boulogne for everyone.
Best picnic spots in Paris #11: Bois de Vincennes
Just like Bois de Boulogne, Bois de Vincennes is a city getaway located right outside of eastern Paris. You may join the locals sunbathing or row around Lake Daumesnil or you may go off the beaten track and visit the Buddhist temple at the southwestern part of the forest. This place is perfect for a pleasant promenade for nature lovers!
Best picnic spots in Paris #12: Les Quais de la Seine
Parisians LOVE having picnics on the banks of the Seine River. Who could blame them? The docks of Seine are the simplest and the best place to put down your blanket and start unpacking your picnic basket!
Stay connected in Paris with unlimited internet. Check our portable wifi devices.