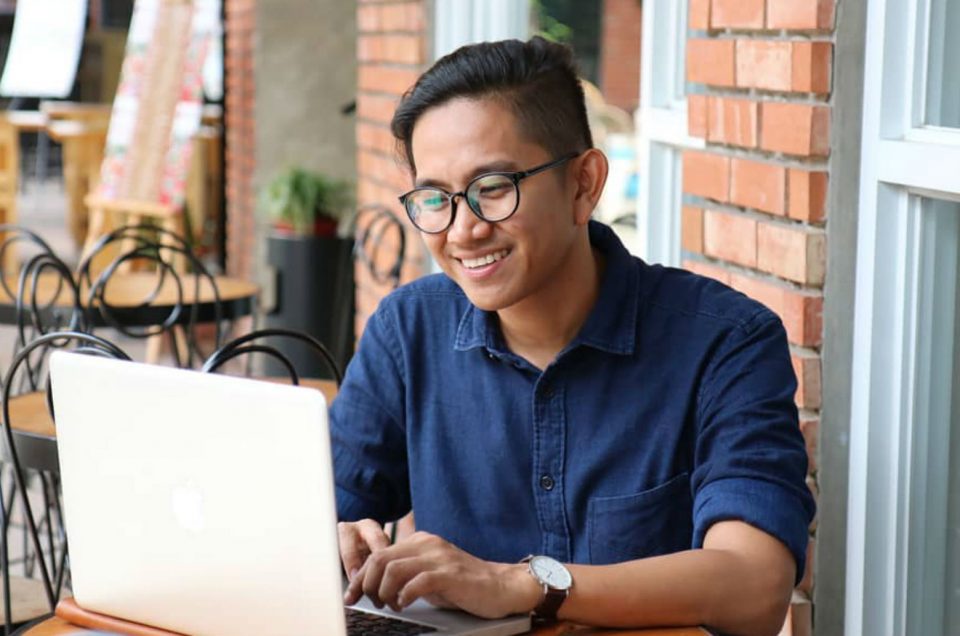 This June, we sit down with Kenneth Surat, a travel blogger from the Philippines. Kenneth has been to a lot of places but believes he still has a lot of pavements to walk on, food to sink his mouth into, mountains to conquer, beaches to surf, landmarks to take a selfie with and people to meet. At this point, Kenneth admits there is no turning back as he plans to keep on going until his feet are sore and his body can't take it anymore.
Kenneth is a full-time digital nomad and today, he will be sharing their life while working on the road! If you have questions for him, feel free to leave a comment below!
What was your life like before being a digital nomad?
View this post on Instagram
Before I left the corporate work I was working as an interior decorator and events production designer in Dubai. I worked with a lot of luxury brands in designing spaces for their events.
When did you start being a Digital Nomad?
View this post on Instagram
I left Dubai last 2016 and started backpacking. First stop was Australia, then a big Europe trip. After that, I stayed in the Philippines to have a home based and build a craft shop and freelance as a stylist consultant. The first idea before I left the corporate was to continue traveling and be a fulltime digital nomad. I got inspired from backpackers I met during my trips and also from bloggers I read in several publications ( such as matador network, thought catalog). I always wonder what it's like to be always on the road, discovering cultures, places and food.
Describe your typical 'work day' as a Digital Nomad.
View this post on Instagram
As someone who actually found a home base, I really don't consider myself now as a digital nomad, rather than an entrepreneur and a freelancer who still loves to travel. When I am traveling though, it always feels like I am back living a nomadic life. As I travel most of the time on a budget, jumping from one hostel to another, finding a café to chill and open my laptop and work. On normal days, it will be find a café to do some work, explore the neighborhood then work again in the afternoon before night capping with a bowl of hot noodle soup in a nearby street market.
Tell us the top 5 things you can't live without as a digital nomad.
View this post on Instagram
Being a digitial nomad aside from all the necessary gadgets such as laptop, a good capacity external hard drive, camera, phone, an electrical extension chord with a lot of USB ports and of course a wireless device like TEP Wireless.
What's your favorite part of being a digital nomad?
View this post on Instagram
Honestly, doing work is my least favorite part of it haha. Always the best part is meeting people. The exploring part for me is the bonus of being free from the 9-5 cubicle life.
What's the hardest part of being a digital nomad?
View this post on Instagram
During my short stint of being a legit digital nomad, I found out that the hardest part really is not having a home based. Carrying your life in a backpack can sometimes makes you feel long for a place that you can call your own—your home. Especially that my specialty really is to be physically in one place to work (as an interior stylist). This is the main reason why I eventually settled back in the Philippines and create a sort of an HQ here.
Where are you currently based and what are your future travel plans?
View this post on Instagram
I am currently based in Manila, Philippines. The future plan is to build a design firm and also focus on a design related blog. But for this year, I will be back living a semi-digital life as I will be traveling to South America for a few months.
What are your tips for Digital Nomads if ever they are in a city without reliable WiFi?
View this post on Instagram
Get a good wireless device to always be online and connected. Being a digital nomad, a chunk of our time revolves around connectivity and make our clients confident that they can reach us even if we are out there chasing a great adventure.
How does Tep Wireless help you as a Digital Nomad?
View this post on Instagram
I love Tep Wireless. The best part is that I can connect several devices like my phone and laptop at the same time. I remember that when I was in Chaing Rai, I got an operation (medical), and being connected 24/7 helped me to coordinate with my travel insurance provided and also update my family and friends.
—-
Get your Tep Wireless portable wifi device today! It works in over 100+ countries with unlimited Internet!