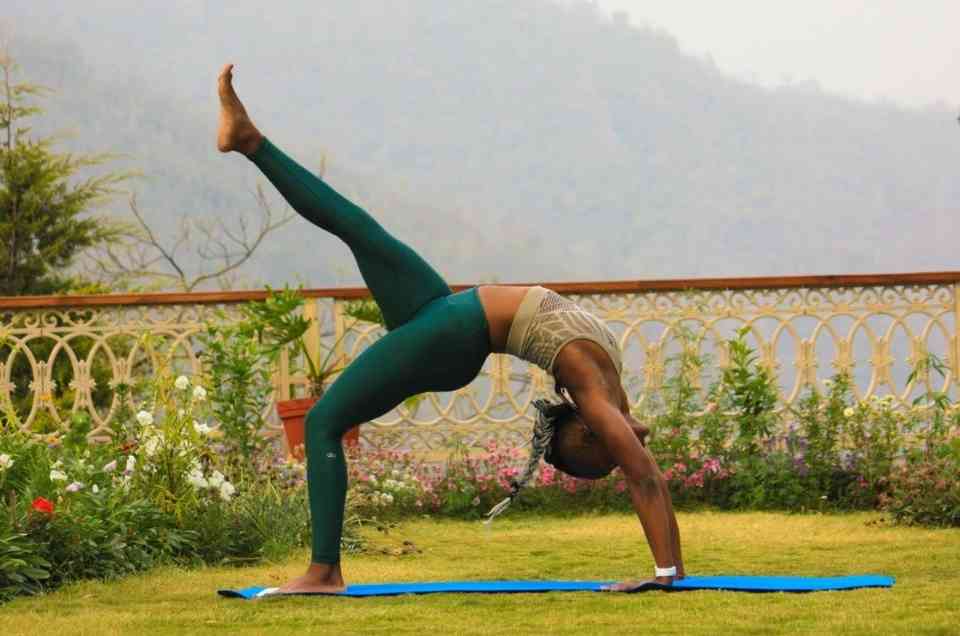 Life as a digital nomad is both exhilarating and freeing, often leaving you astonished by the amount of bliss that comes with living the nomadic life. There's no 9am to 5pm job telling you when to wake up and get moving. There's location independence, meaning you can live in any city or country you like and you can create your daily dream schedule. The freedom of being a digital nomad is unrivaled.
Although living a digital nomad life is a dream itself, sometimes staying healthy and fit on the road can become tiresome with a nomadic lifestyle. As a fitness and health enthusiast, constantly traveling can sometimes put your body into over drive. I know I've experienced this on occasion while scouring the pungent food scenes in Singapore or eating my way through endless tapas of croquettes and mushroom empanadas. As a result of these tasty adventures and digital lifestyle, sometimes the waist line starts to expand, showing a little more love than when I began living in that area.
Now, gaining some extra love around your tummy isn't anything to worry about (that means the food is delicious, and you're enjoying yourself to the fullest). The mindset around staying healthy while living a nomadic lifestyle requires intentionality, which at times may be more difficult than expected. When I first began, I thought nomadic living was only about exploring and immersing yourself in each location. The longer I traveled, the more I realized to support a nomadic lifestyle you need to incorporate a nomadic wellness lifestyle and a nomadic job.
Hello, computer! Finding this endless source of completely remote jobs was a game-changer financially. However, it also meant copious amounts of time on the computer. Because of that sedentary style of income, implementing some simple wellness tips whether you're traveling for work, slow traveling for a couple of months, or living completely remote can be an excellent way to get your body, mind, and spirit healthy while living a life you love. Here are some of the best travel tips for health while living as a digital nomad.
Make self-care a priority
No matter where you are in the world, try making self-care a priority. Find time to unwind in the beautiful city you're living in that involves one thing — loving and caring for yourself. Find time each week to feel refreshed, rejuvenated, and relaxed after working digitally and dealing with living in a new environment.
Consider creating a self-care box filled with self-care essentials that you can use no matter where you are traveling. Some things I like to include in my self-care items for travelers are essential oils, skin masks, a step counter, a book, and more.
Take a break from the digital space
Living as a digital nomad means endless opportunities to craft your ideal day. It also means being glued to your computer for hours at a time. One way to counter-act this is to schedule breaks away from your computer, phone, tv, etc.
Having these scheduled times always helps me step away from digital devices and allows me a moment to relax away from work and screens. While I'm forever grateful for the endless opportunities technology has blessed us with, there is such a thing as too much digital time.
In fact, many of our devices were made to be somewhat addictive with "rewards" being linked to new alerts, text messages, emails, phone calls … you name it. These rewards trigger the neurohormone dopamine, the feel-good hormone, teaching you to want and crave more of your device so you can get more dopamine.
As a matter of fact, various tech leaders and experts — Bill Gates, Steve Jobs, and the creators of Snapchat — limit the amount of screen time used in their home (source)
Limiting technology times can be a practical wellness tool to use anywhere around the world.
Make living a healthy lifestyle a priority
Another way to stay healthy and fit while living a nomadic lifestyle is to prioritize healthy living — living a lifestyle your body and mind thrive in. There are a variety of daily healthy habits to choose from such as eating your daily vegetables and fruits, taking vitamins, practicing yoga, staying active, getting quality sleep, staying hydrated, and more. The key here is to experiment and find the habits your body loves the most.
Ultimately, it's anything that's moving your body toward greater health. So, pick a couple of habits that fit your lifestyle and aim to practice them most days.
Get moving
Ways to incorporate it: Go on a run, swimming, biking, take a fitness class in the town, walk around town, go hiking, etc.
Staying active while living a nomadic life seems like an easy task at times when you're out exploring, but every now and then it can still remain a challenge on days you're stuck on the computer. One way I love to overcome this challenge is to make sure to move daily.
Whether that's going for a morning jog/walk, participating in an in-person workout session, or doing an at-home body workout. Staying active is important for maintaining wellness in your body.
Set aside time in the morning, afternoon, or evening to reach your exercise goals. Remember, showing up is half the battle, so give yourself props for doing just that.
Bring your water bottle everywhere
Hydration is key to staying healthy and fit, whether you're traveling or not. Carrying a water bottle everywhere you go is just a physical reminder to drink plenty of water during the day. Buy a reusable water bottle for a more eco-friendly approach. Add fruits, herbs, and vegetables to spice up your water and to replenish it in a tastier way.
Some refreshing combinations include lemon, cucumber, mint, basil, ginger, blueberries, oranges, strawberries. Ideally, almost any fruit and most herbs add immense flavor to your water. Just experiment with the type of flavor profile you like, and let the water sit overnight, so the water can extract the essence of the fruit or herbs more fully.
Best herb and fruit combinations are lemon and mint, ginger and lemon, basil and strawberry, cucumber and mint.
Eat mindfully aka eat real food
Sometimes being constantly on the move means you grab quicker options when it comes to food choices. I know I've definitely been there, reaching for a bag of sweet kettle corn, pizza and chocolate whenever I'm on the move and need a quick meal. While the sweets and pizza are insatiably satisfying taste-wise, too much tends to leave you feeling tired and craving more sweets.
While food is part of the traveling experience, food is also medicine for the body. If you're looking for ways to boost your wellness and stay healthy on the road try to incorporate eating real food whenever you can. Instead of chocolate, grab blueberries to satisfy your sweet tooth. Or instead of cheap pizza, opt for a fresh homemade pizza.
Remember that moderation is key when eating, so eat what makes your body feel good and enjoy the cuisine in the city you're living in.
Always have travel insurance
No matter where you're living, it's always a safe bet to have travel insurance. Travel insurance will protect you in case of emergencies, non-emergencies and will keep you safe from having to pay hefty medical bills while living abroad. Each travel insurance coverage does vary depending on the company, but some reputable brands I highly recommend checking out are World Nomads, Allianz Travel Insurance, American Express Travel Insurance, Travel Insured International.
If you're living in the country for an extended period of time opt, for seeing if you can apply for health insurance in that country. In fact, some programs abroad (teach programs, etc.) and student visas, depending on the length of stay, allow you to apply to for health insurance in that country.
There are so many ways to incorporate wellness into a nomadic lifestyle. The key is to keep in mind what works for your body and lifestyle. Then, keep practicing what makes you feel most healthy, happy, and feeling good.
Want to stay connected while you are traveling? Get a portable hotspot!
About the Author
Ciara is a wellness travel blogger, personal trainer, and travel coach. She's a SoCal native who loves to travel the globe with her husband and find new ways to feel happy and healthy. Through a blend of fitness, nutrition, and personal development tips — her travel blog, Wellness Travel Diaries helps your mind, body, and soul take a vacation too. When she's not traveling, you'll find her hiking, playing frisbee with friends, or eating a giant bowl of dark chocolate ice cream. You can find her blog at https://wellnesstraveldiaries.com, on Instagram @wellnesstraveldiaries, Pinterest , and Twitter.