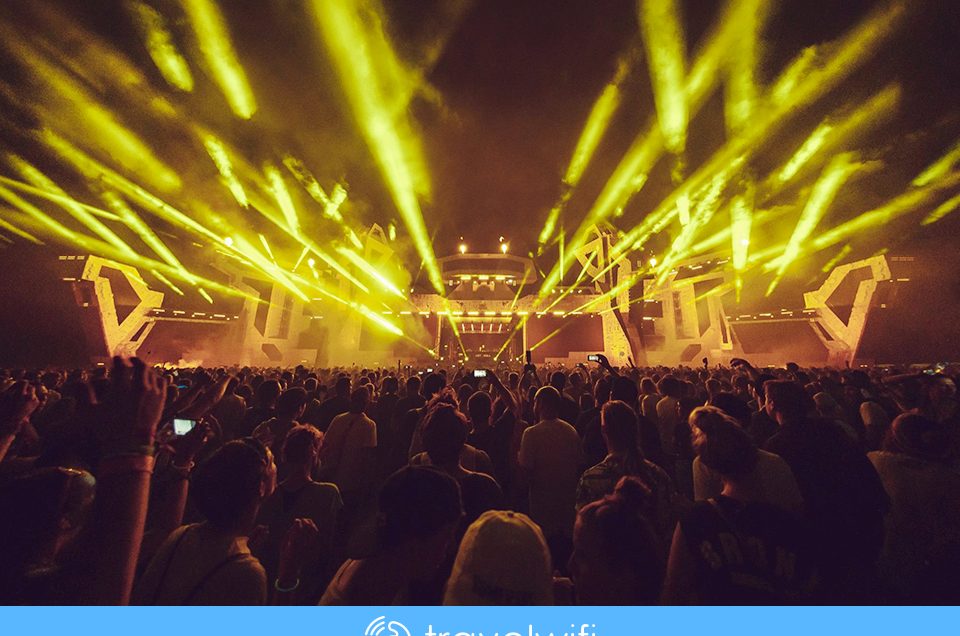 Do you want to know what are the local attractions in our office neighborhood? Your wish is our command:
th
century Hôtel Salé has been home to
Picasso Museum
since 1985. The museum has over 5,000 permanent works and short-term exhibitions displayed, including a vast selection of Picasso's works, such as engravings, paintings and carvings.
Maison Européenne de la Photographie 
Located in Hotel Henault de Cantobre, this museum is the ultimate center for contemporary photographic art. The museum hosts exhibitions, discourses and screenings for visitors. Its permanent collection dates back to 1950, and consists of the pillars of international photography.
Taste the best falafel in Paris
Don't get discouraged when you see the long queue in front of
L'As du Falafel
, because it will totally worth the wait. Order a falafel sandwich filled with fresh vegetables and tahini dressing only for 6.5 euros. After having finished, a digestive-walk around the vibrant neighborhood Rue des Rosier is a must J
Have a drink at one of the 49.000+ bars
Le Marais is a bar heaven! No matter which one you choose, you won't be disappointed.
Le Café des Chats
is the ultimate place for all cat lovers. This café is home to more than 10 stray cats. The cozy coffee house was conveniently designed for both cats and humans, with chairs, drawers, ladders and plushy cushions on the walls for cats to play with, and comfy couches for cat-lovers to spend quality. You also get to contribute to the needs of the stray cats living in the coffee house every time you buy a drink, a desert, or a meal.
Le Café des Chats has moved from Le Marais to Bastille, but it is still worth a visit since it's one of the best places in the city according to Ece, our Community Manager.
Le BHV Marais, Le BHV Marais L'Homme
and
Le BHV Marais La Niche,
this department store is spread around the district. If you don't feel like shopping, you can try the famous Parisian food court
POD,
or have a drink with a view at
Le Perchoir
rooftop bar.
Forum Des Halles
is a shopping center with more than 120 stores, 23 restaurants and a movie theater. You will find all your favorite stores at Forum Des Halles, which is also open on Sundays!
Kilo Shops
where you pay by the kilo!
Admire street art (your Instagram followers will thank you)
Street art is a must for any
bobo
(bourgeois bohême) neighborhood. If you are a street art lover, then get ready for the feast! The streets of le Marais are not only full of graffiti, but there are also plenty of Space Invaders all around. Moreover, there are sixteen sculptures representing Igor Stravinsky's compositions right next to Centre Pompidou at Stravinsky Fountain.
The city's oldest square at the heart of Le Marais allows you to take a break and chill at a very special atmosphere. The red bricks sitting on arches bring us traces of 17
th
and 18
th
centuries creating a special atmosphere. Musée Picasso, Musée Carnavalet and Victor Hugo's house are also located at Place des Vosges.
You might wonder how you can get to these amazing places on our list. Well, you can rent your own Travel Wifi Hotspot and wander around in Paris or any other city in the world. We are located at
9 Rue aux Ours – 75003 Paris
– (ring at the outside bell), and our friendly team is always happy to offer you some coffee, suggest nice local restaurants and museums, and share our insiders knowledge with you!
Stroll around Rue des Archives and Rue Rambuteau
These beautiful historic streets have so much to offer. You can see the sundial, l'Hôtel de Soubise, The Church of St. Eustache, MK2 Beaubourg and more.
Marché Couvert les Enfants Rouges
If you feel hungry while visiting Le Marais, you should visit
Marché les Enfants Rouges,
the oldest food market in Paris. You will find fresh vegetables, organic fruits and selections from various cuisines such as Lebanese, Italian and Japanese. If you are a brunch person, you should pay a visit on a Sunday morning!
If you discover something awesome in the Marais which is not listed above, feel free to let us know: contact@travel-wifi!