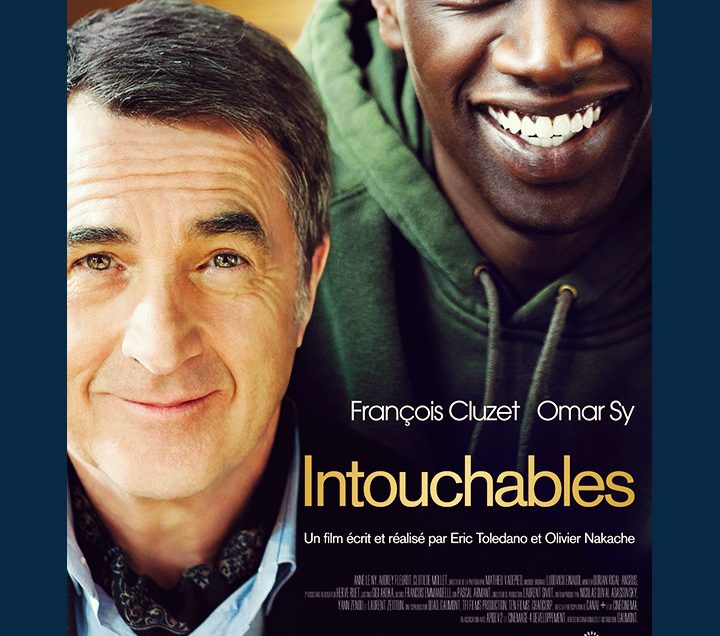 Fasten your seatbelts because we are about to take you to Paris with our favorite Paris movies!
L'Aile ou la Cuisse – Recommended by Benoît
Without any doubt L'aile ou la cuisse, The Wing or the Tight in English, is a Comédie Française classic.
It is centered on Charles Duchemin portrayed by Louis de Funès, who is a worldwide known guru with his famous Duchemin Guide. Just few days before his retirement, he wages against Tricatel, whom he sees as a treat to French restaurants. Things will even get tenser (or funnier in our case), as two enemies agree to a debate on a television program.
Why does Benoît like L'Aile ou la Cuisse: This movie brings me back to my childhood where I was bursting in laughter by the dynamic duo De Funès-Coluche. Combining humor and seriousness L'Aile ou la Cuisse will leave you hungry & smiling!
Before Sunset – Recommended by Ece
On the sequel to Before Sunrise, Jesse and Celine meet in Paris, 9 years after their first encounter in Vienna. Even though their story is no different than any romantic comedy, it's been plotted in a whole new way. Instead of just watching the movie the audience discovers the Parisian cafés, wander in the parks, visits the famous Shakespeare and Company bookstore and joins conversations of Jesse and Céline.
Why does Ece like Before Sunset: Because who doesn't like deep conversations?
The Bourne Identity – Recommended by Léopold
The movie begins in Marseille as a fishing boat picks up a man. The hero, portrayed by Matt Damon, doesn't remember who he is or where he comes from. The only lead to his identity is the code to a Swiss bank account embedded under his skin. His decision to pursuit this code takes him first to Zurich, and then to Paris while us picturegoers enjoy a 7.9- IMDB action movie full of chases and martial arts.
Why does Léo like The Bourne Identity: I really liked this film mainly because of the chase scene on Paris' narrow streets. Jason Bourne drives his Mini Cooper like a boss escapes the French police. That guy has no chill!
Da Vinci Code – Recommended by Boris
Movie adaptation of Dan Brown's namesake novel, Da Vinci Code is all about solving the mystery behind a spectacular murder in the Louvre Museum. Starring Tom Hanks, Jean Reno and Audrey Tatou the murders leads the heroes to a secret religious organization established in Vatican… That being the case, the movie takes us from Paris to London, from London to Vatican and so on…
Why does Boris like Da Vinci Code: Da Vinci Code is an intriguing fiction that harmonizes history and religion in Paris in the 21st century. It's a must-see!!
Inglorious Bastards – Recommended by Jonathan
When creating Inglorious Bastards Tarantino was inspired by the namesake movie Enzo G. Castellari however their stories are completely different. In Tarantino's version he manages to create an alternative reality by bringing together the fictional and real figures of the Second World War and the Nazis.
Inglorious Bastards is about a group of Nazi hunter American soldiers and a young girl named Shosanna, whose family was murdered by the Nazis, allying against Nazis.
Although the movie sets is France it was mostly filmed in Germany. However Tarantino was generous enough to add scenes from Paris and especially from the 18th district. The scene at Bistrot La Renaissance where Shosanna meets the Nazi war hero Fredrick Zoller is only one of the many.
Why does Jonathan like Inglorious Bastards: Tarantino in Paris… No need to say more!
Intouchables – Recommended by Christophe
Intouchables (The Intouchables) is a story of an unusual friendship between wealthy but physically handicapped Philippe and his suburban servant Driss. This social class tension is perhaps the most important element that determines the course of the story. Their touching but yet funny story has been one of the greatest box-office hits in France.
Intouchables was shot all over Paris hence you can really feel the city's presence when watching the movie. Place Vendôme, Les Deux Magots and Restaurant Le Nemours are some of the famous sights in the movie.
Why does Christophe like Intouchables: I like this movie because it is inspired by a real story. I love the fact that Intouchables unites two heroes with completely opposite characters by eternal love and friendship.
Léon – Recommended by Vincent
Another movie, which went beyond time, is Léon by Luc Besson. Filmed in 1994, the theme goes around the unfairness of life for two people who have nothing but their own presence and who feel like they don't have the right to have each other.
Is it always the case that the most powerful things in life are created by love? How could this be possible, especially when this love is between a hired gunman and a little girl? Léon makes us all think about these questions with the hidden symbols and metaphors about love.
Léon was filmed in New York however the indoor scenes were filmed in Paris.
Why does Vincent like Léon: Léon is a French classic. On one hand we can see Jean Reno at his best and on the other there is the rise of a future star Nathalie Portman who is only 12 years old in the movie! Leon, against everyone, has become my hero after adopting and protecting this young girl who he found on his doorstep. I love this movie!
Taxi 2 – Recommended by Angelina
The sequel of Taxi and followed by Taxi 3 starts in Marseille when a Japanese minister is visiting the city on his way to Paris. However, he gets kidnapped here together with a detective and the famous taxi driver Daniel gets called out to save them both. Starring Samy Naceri and Marion Cotillard, it's a must see movie for all the car-fans out taking us on a journey from Marseille to Paris.
Bonus: Watch out for Taxi 5, the newest movie of the series. You might spot Travel Wifi there 😉
Why does Angelina like Taxi 2: Because it's hilarious & there is Marion Cotilllard!