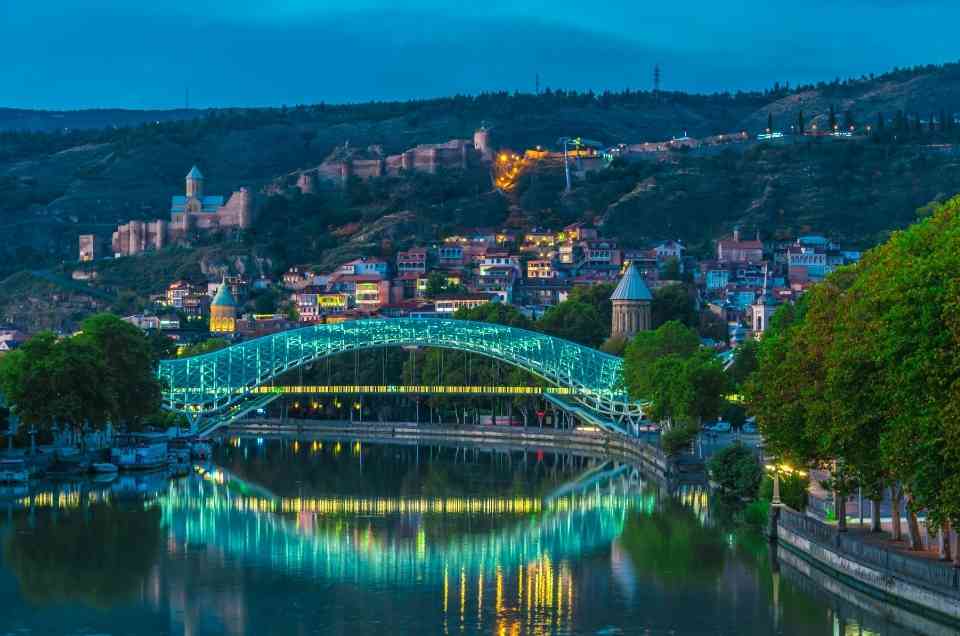 It's not at all uncommon for people to come to Georgia as tourists and end up staying long-term. This small country in the Caucasus region has a way of drawing people in. For some, it's the food and wine. For others, it's the incredible landscapes and hiking. The thing that's kept me coming back is the capital, Tbilisi, which is far and away from my favorite city on Earth.
My first visit was in 2017 when I spent a month 'living' in Tbilisi and another four weeks traveling to every corner of Georgia. At that time, it wasn't as popular a destination as it is now, and many of my friends back home in Brisbane were frankly a bit puzzled at my choice. I didn't have a good reason for visiting Georgia – I just had a feeling I would like it.
I was right.
My boyfriend (now husband) and I both fell in love with Tbilisi. We entertained the idea of staying, but I got a job in Vietnam, so we moved to Hanoi instead. After revisiting Tbilisi in summer 2019 and falling in love all over again, the timing was finally right, and we decided to relocate here in February 2020. We were very lucky to arrive just before borders closed. I've been living in Georgia for just under a year now, splitting my time between Tbilisi and Batumi, the biggest city on the Black Sea coast. Alongside my travel blog which I've been running since 2015, I also work as a freelance writer, specializing in travel and lifestyle content.
Personal experience as a digital nomad in Tbilisi
My decision to relocate to Georgia was partially motivated by my blog – I write a lot about the country, so it made sense to base myself here while I grew my business. Tbilisi was a natural choice: It's Georgia's biggest city, the cultural hub, and the best-equipped in terms of infrastructure for digital nomads. Having visited before, I knew the cost of living was very affordable, and that there would be no shortage of things to do in Tbilisi and places to travel nearby to keep me busy during my downtime. Beyond that, there's a creative energy here that's exhilarating. There's always some terrific event or festival going on, and it's very easy to meet people. Foreigners and locals mix more than in some other countries I've lived in. Learning Georgian is another thing! But English is widely spoken, especially among young people.
When I arrived in February, I stayed in an Airbnb in the Marjanishvili area, walking distance from Fabrika. This hostel/cafe/creative space has become a hub for Tbilisi digital nomads and is a great place to meet like-minded people. I've moved around a lot since then, using Airbnb to stay in different neighborhoods. It's extremely easy to find longer-term rentals on the platform and most hosts offer generous discounts for monthly stays. Like with any city, living in Tbilisi is very different to visiting as a tourist. But my experience has been overwhelmingly positive. In terms of remote working, Tbilisi and Georgia, in general, has fast, reliable WIFI – my husband teaches online and we've never had an issue finding a good connection, even in remote mountainous areas. One bugbear is that it's difficult to buy electronics here, and there is a hefty import tax if you buy anything online. So it's best to bring all the equipment you might need with you.
The digital nomad scene in Tbilisi
Tbilisi is becoming more popular as a destination for remote workers, especially since the introduction of the 'Remotely From Georgia' permit in August 2020. But the digital nomad scene here is definitely still emerging. Compared to Hanoi, Phnom Penh or Chiang Mai where I've also lived, it's my impression that Tbilisi tends to attract a slightly older demographic of ex-pats who work online (rather than teaching English locally or working for NGOs) and are more established in their careers.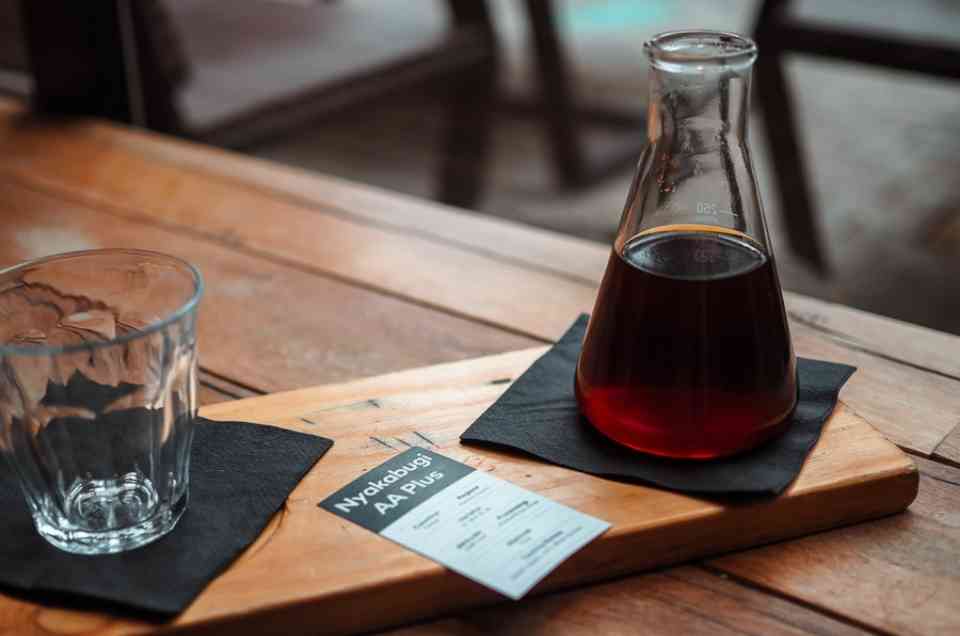 Most people choose to work from cafes. There are dozens of laptop-friendly eateries in Tbilisi with fast WIFI. In recent years, co-working spaces have started to pop up and there are at least a dozen in Tbilisi now. These range from large spaces where you can rent a desk for the day, such as Impact Hub, to newer spaces such as LOKAL Tbilisi, a co-living and co-working space focused on fostering community. There are plenty of opportunities for networking and socializing. Given that Georgia is the cradle of wine, most social meetups center around drinking!
And eating. In the warmer months, Fabrika hosts film screenings and markets, while LOKAL Tbilisi hosts a year-round program of speakers' events and trivia nights. The Tbilisi Digital Nomads group is a great place to connect with people. I also recommend joining Tbilisi Social Calendar to find out about upcoming events. The Weekend Travelers Georgia group organizes one and two-day trips to destinations near Tbilisi and is a great way to meet other ex-pats and long-term travelers while getting some hiking or sightseeing in.
Wifi, sim cards, etc, in Tbilisi
WIFI is ubiquitous in Tbilisi – every cafe, restaurant, bar and hotel has a free connection for customers. Speeds are usually pretty good too. My favourite cafe sits at 23 Mbps, and I'd say that's pretty standard. WIFI is generally stable, but one thing to note is that power outages are not uncommon in Tbilisi, especially in older buildings. I've experienced half a dozen short blackouts (normally 15-30 minutes) in the year I've been here. For this reason, it's a good idea to have mobile data as a backup in case your WIFI goes down.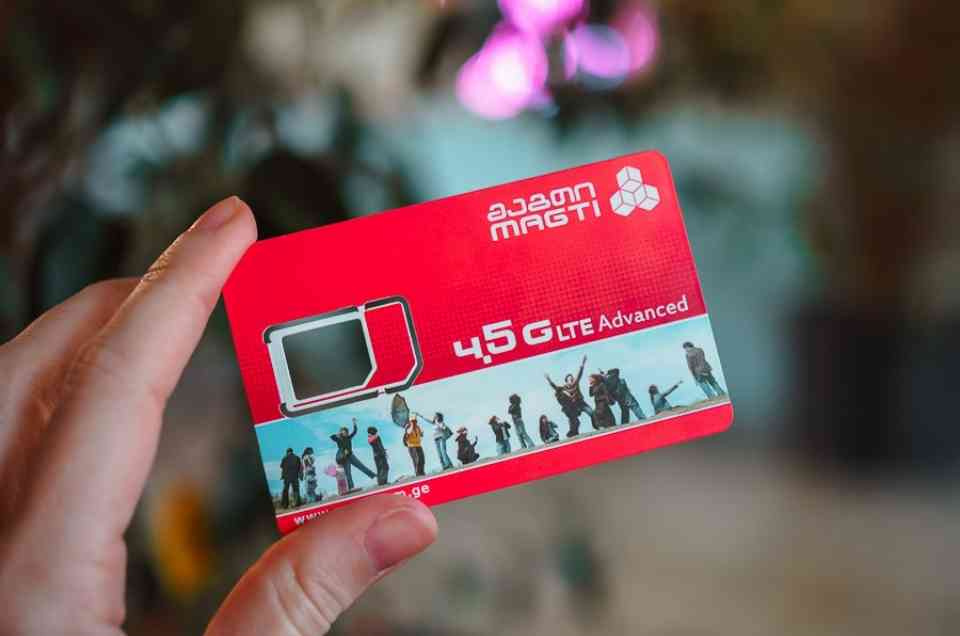 Magti is Georgia's best mobile provider in terms of internet coverage and price. It's best not to buy a sim at the airport as they only offer prepaid tourist packages – rather, you should just drop into a local branch somewhere in the city. It's fast and easy to set up a sim – all you need is your passport/ID card. Staff speak English and will do everything for you. Once activated, you can use the Magti app for easy top-ups. I normally purchase a 5GB data package, which is good for 30 days and costs 12 GEL (approx. 3.60 USD). I rely on WIFI at home and in cafes, so it's really just a backup and for use on the go. If you have data left over at the end of the month, it will roll over the next time you recharge. You can also buy an unlimited 30-day 4G package for 150 GEL (approx. 45 USD).
Cost of living in Tbilisi
Tbilisi is an incredibly affordable city to live in by European standards. A newly renovated, fully furnished one or two-bedroom apartment in the city centre costs around 350-500 USD/month. If you don't mind something more basic or further from the center, you can easily find places for a lot less than that, as little as 200 USD/month in some neighbourhoods. Utilities (gas and water) typically cost under 50 USD/month for two people.
It's easy to find accommodation through a Facebook group such as this one, or using an agent via a reputable website such as myhome.ge. Personally, I've been using Airbnb since I arrived in Tbilisi – there is no shortage of listings and prices are great, especially when the monthly discount is applied.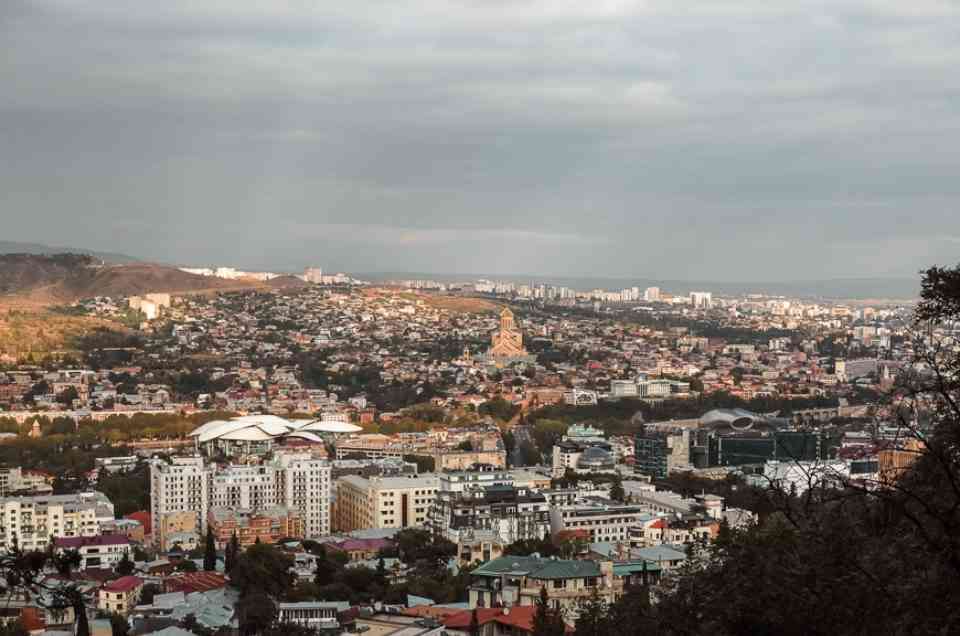 One thing to keep in mind is that older buildings in the Old Town area are sometimes damp and poorly lit. For modern and bright apartments, you're better off looking in Saburtalo, which is a great neighbourhood for expats overall. Some Soviet-era buildings are walk-ups. Don't be put off by the slightly shabby facades, either – some houses look as if they could topple over at any minute, but they're newly renovated inside.
Tbilisi is blessed with terrific fresh produce, and groceries are very affordable. I do my shopping at Carrefour, which has the best range and prices of any of the chains. The most I ever spend is 150 GEL (around 45 USD) for a week's worth of groceries for two people. If you buy your fruit and veg at a local market, you'll spend even less. Scout out your local bakery for buying Georgian bread, shotis puri, which costs 1 GEL for a steaming piece fresh from the clay oven.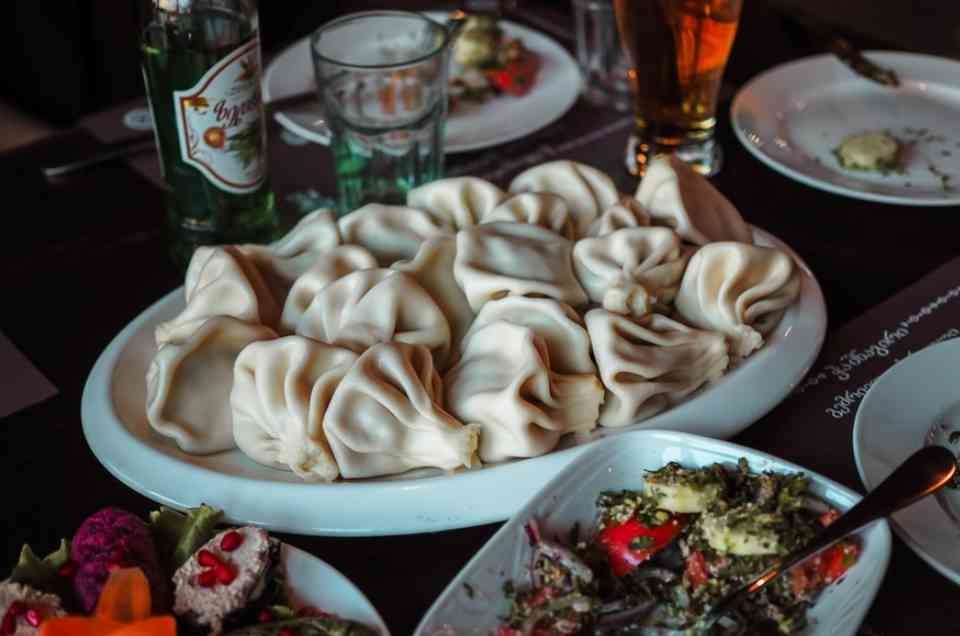 There are a couple of grocers in Tbilisi that import hard-to-find products from Europe. But my advice is to make the most of Georgia's incredible local produce, including honey, preserves, and farm-grown veg. Soplidan.ge is a great website for ordering seasonal produce and specialty local food products.
Eating out in Tbilisi is also very affordable. Expect to pay around 50 GEL (15 USD) for a generous meal with drinks for two people. You can spend a lot less if you stick to local restaurants and hearty dishes such as khinkali 'soup dumplings', which cost under a dollar per piece.
Central Tbilisi is very walkable and there is a reliable public transport network for travelling further afield. A bus or metro fare costs a flat 50 tetri (15 cents) to go anywhere in the city. Taxis cost around 4-10 GEL (1-3 USD) depending on your destination. It's essential to download an app for taxis (Bolt is my favourite) as regular taxis are unmetered.
Visas in Georgia
Along with the affordable cost of living, another thing that makes Georgia appealing for digital nomads is the country's generous visa policy. Passport holders from more than 90 countries – including Australia, the US, and the entire European Union – can stay in Georgia visa-free for up to 365 days. You can renew your stamp by crossing any land border and immediately re-entering.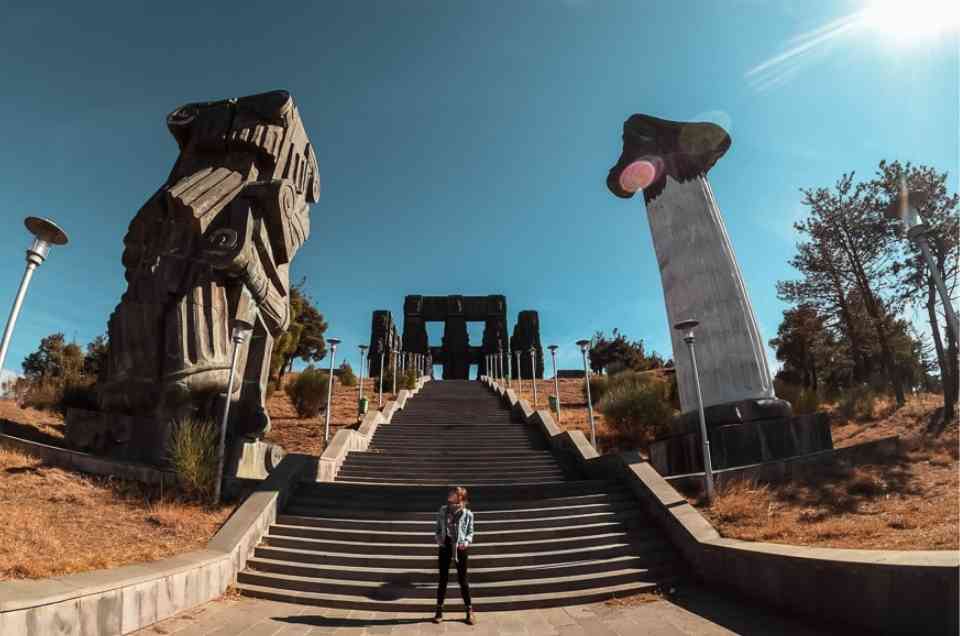 It's important to know that you automatically become a tax resident of Georgia after 183 days in the country, so make sure you understand your obligations. Freelancers and digital nomads may be eligible to register a small business and take advantage of the 1% tax rate for Individual Entrepreneurs. It's a relatively straightforward process, but I recommend hiring a local accountant to accompany you.
While borders remain closed to most tourists, the Remotely From Georgia permit allows digital nomads to enter Georgia provided they meet certain criteria. To be eligible, you need a minimum monthly income threshold of 2,000 USD and mandatory health insurance.
Cafes with good wifi in Tbilisi
Coffee LAB: Perfect for summer, this cafe has a large outdoor workspace with individual tables and umbrellas fitted with outlets for charging. The WIFI is fast and reliable. As one of the few cafes in Tbilisi that roasts its own beans, the coffee is terrific. They also do light meals. I usually spend around 20 GEL (6 USD) here.
Fabrika: The cafe/bar inside Fabrika is a large open-plan space with plenty of tables, couches and power outlets. This is a great place to set up for the day. It can get noisy though, and there are always people coming and going, so it's only really suitable for workers who aren't easily distracted.
Cafe Mziuri: Located in Vake close to a number of university campuses, Mziuri is a student favorite. The cafe offers plenty of indoor and outdoor seating, including workbenches overlooking a leafy courtyard. WIFI is free and reliable, and nearby Mziuri Park is great for a stroll if you need to clear your head. The menu features coffee, brewed teas, and a great selection of light sandwiches and salads. Prices start from a very reasonable 8 GEL (2.40 USD).
Tbili Sio: By night, Tbili Sio is a popular place to drink wine, especially in the warmer months. By day, the restaurant offers a spacious garden courtyard (heated in winter) where you can stretch out and work in the fresh air. The plant-based menu focuses on local produce, with almond milk smoothies and light breakfasts available from 10 GEL (3 USD).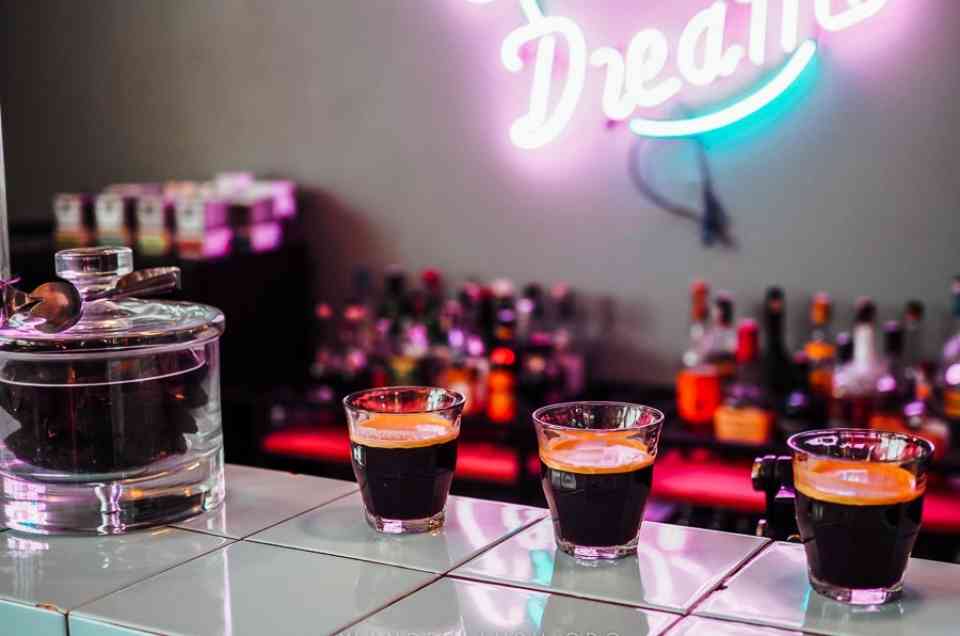 Recommended coworking spaces in Tbilisi
Impact Hub Tbilisi: Spacious and filled with natural light, Impact Hub is located right next door to Fabrika, so you have easy access to the cafes and restaurants in the complex. A day pass costs 30 GEL (9 USD) or you can pay 360 GEL/month for unlimited access.
Terminal Khorava: This popular co-working space in the trendy Vera neighbourhood is open 24/7. The industrial-style fit out is cosy, and there's a cafe on site – but it can get noisy due to the open-plan layout. Desks cost 30 GEL/day or 425 GEL for the month.
LOKAL Tbilisi: This co-working and co-living space is ideal if you want to be part of a digital nomad community rather than just renting a desk. The space is comfortable and quiet, and there's usually social events happening in the evenings. Hotdesks cost $7/day with weekly discounts available.
Work From Georgia: Launched in 2019, this innovative program gives Tbilisi digital nomads a chance to work from company offices around the city free of charge. Learn more here.
Stay connected in Tbilisi and rent a portable wifi device.
Emily is a travel writer with a soft spot for the Caucasus and Southeast Asia. With a background in international development, fair trade and sustainable fashion, she loves learning about new places through their cultural traditions, particularly handicrafts and textiles. As well as running her own travel blog, Wander-Lush, she has recently written for CNN Arabic, Experience Azerbaijan, and Forbes Travel. She is currently based in Tbilisi, Georgia.