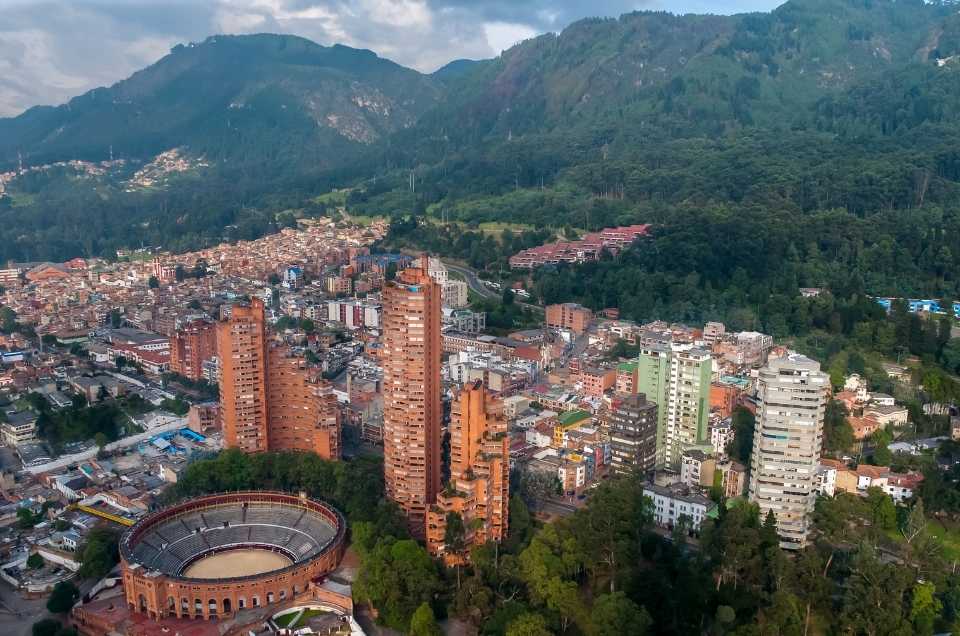 When I left Ecuador for Colombia, becoming a digital nomad in Bogota was probably the last thing I had thought about. Originally from India, I had been backpacking in Latin America. By the time I reached Colombia, I had already spent close to a year in Bolivia, Peru, and Ecuador. I wanted to go with the flow, and travel slowly.
When I arrived in Bogota in 2017, an EFL teaching opportunity fell in my lap and I took it. I spent a good six months teaching English in a private institute as well as giving private classes, before leaving due to personal reasons. The whole time I was there, I connected with many travelers and nomads there, and the world of blogging opened up to me. Little by little.
Fast forward to 2020, I have founded The Visa Project, an initiative on visas all over the world, while I wait to return to Bogota after the Covid-19 pandemic is hopefully over.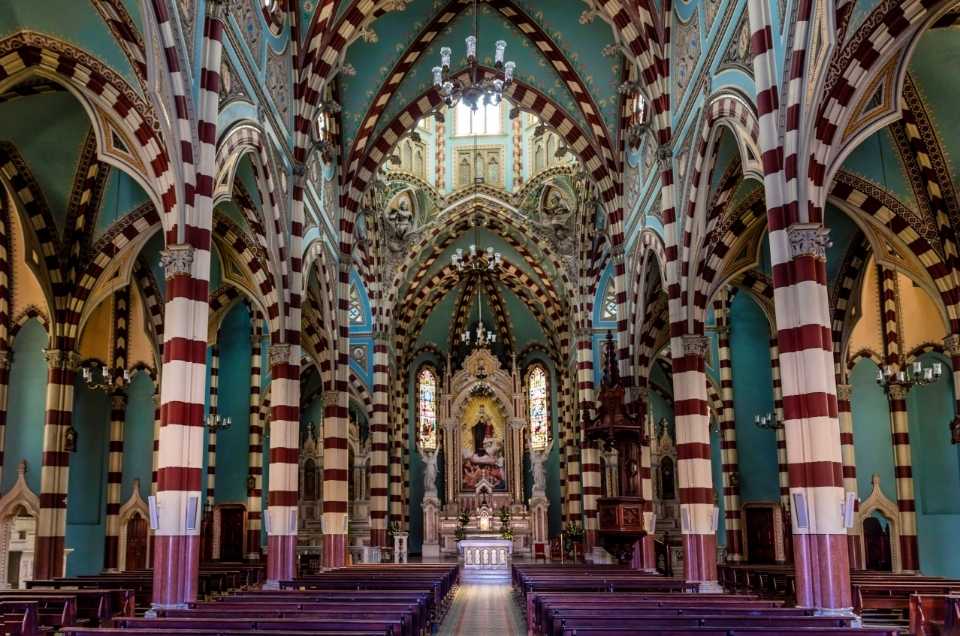 Bogota for digital nomads: personal experience
I never really planned on living in Bogota. Nor in Colombia. My plan was to do some work-exchange in Colombia and leave for Brazil after two months or so. I started my first work-exchange in a beautiful cobbled town called Villa De Leyva, helping a family with some carpentry and setting up their place for some events. Two weeks after I had been there, a fellow traveler called me about a one-month gig to teach English in a public school in Bogota. So I ended up doing that.
After the gig ended, I got a job in a private institute to teach English who would sponsor a work visa for me. And that's how my nomad life in Bogota started.
The thing here is, I didn't like living in Bogota a lot in the beginning. It is a gigantic city and has these four-season days with its constantly changing climate. A huge number of nomads would choose Medellin, rather than Bogota any day. However, after living there for a couple of months and meeting a lot of expats, I Bogota kind of grew on me, just like Colombia.
I lived in two different neighborhoods in Bogota: El Parkway and El Chapinero. Both these neighborhoods are central and pretty nice.
El Parkway would be my first pick any day. The whole place is quieter, very walkable, and has a lot of good cafes and restaurants. Not to forget the nice park where you could go for a jog, do yoga and a lot more. And very close to public transport.
El Chapinero is a little less quiet and has a lot more bars and restaurants to choose from. There are many quaint cafes from where you can work. There are many Spanish institutes nearby, where you can take classes. Although I liked it, and it was very convenient, I liked the quietude of El Parkway and the surrounding neighborhood better.
Wifi is pretty good all over Bogota. There is highspeed broadband access everywhere. All the time I worked from cafes, I didn't come across any issues. I have tried it in my apartment and in many cafes, and they all turned out fine.
The digital nomad scene in Bogota
The digital nomad scene in Bogota is great. You would come across nomads and expats from many countries out there. I met a lot of people who were EFL teachers, techies, bloggers, and startup founders.
There are many coworking spaces and cafes all around Bogota, that digital nomads frequent. I mostly went to some cafes in Chapinero and to a couple of Work & Go branches.
One great way to connect with nomads living in Bogota is to drop in an international language exchange meet-ups. There are various meet-ups that are advertised on Bogota's Couchsurfing page on a regular basis. One such popular meet-up is "Gringo Tuesday" at Vintrash Bar, street 85 # 11–53. "Gringo Tuesdays" is held every Tuesday with a free language exchange from 5 pm-9 pm. There you can practice your Spanish and help the local people with English. And when the language exchange finishes at 9 pm, the place turns into the best party place of Bogota on a Tuesday night. I met a lot of nomads out there.
The Expats in Bogota Facebook group is also a great place to find nomads who are living in Bogota.
Wifi, sim cards, etc in Bogota, Colombia
Claro is the biggest telecom service provider in the country, with the widest LTE coverage and nearly 50% market share. It has several packages that include free WhatsApp, Facebook, and some other social networks. It's the most reliable option. Most nomads living in Bogota who I spoke to, use Claro.
The two other main companies that are also popular are Tigo and Movistar. They both have good coverage as well.
All the service providers come with both prepaid and postpaid plans. For what it's worth, I always have gone with prepaid plans so as not to sign any contracts and have the choice to pay as you go.
As a nomad, you will need data more than anything. You can choose a packet that comes with a lot of data and stick to it.
If you are planning to buy a sim card at the airport, chances are that you will be a little lost. There are no official kiosks of any service providers at Bogotá's international airport. However, if you really need one right away, you can apparently buy one at one of the gift shops in the arrival hall. I know some people who did that.
I bought mine in an Oxxo (the Mexican convenience store chain). Many Oxxos have a little booth selling Claro SIM cards. If you want to buy Tigo or Movistar, you can walk into an official store. And there are also small phone shops in markets that sell Sim cards. All these stores would have a poster of the service provider with the offer details outside.
If you want to play it safe, visit the website of a service provider or check Google maps for the nearest store, and pay them a visit. They would need a copy of your passport.
Here is something you must know if you are planning to stay in Colombia for more than 20 days. You need to register your phone IMEI through the service provider you chose. An IMEI is a 15-digit number that is unique for every single phone in the world. You need to register this so as to prevent someone from using or selling it in case it gets lost or stolen. You can check the IMEI by dialing *#06# on your phone then you can go to your  and follow the easy steps to get your phone registered. When you are buying the sim card, check with a salesperson about this. If they can't do it for you right away, it's better to come back the next day and get it done. If you don't, they will shut down your service after 20 days and then you will be scratching your head( that's what happened to me exactly).
Even if you don't speak Spanish, it's not a lot of trouble. In the phone shops, they will register you and do the top-up.
I found WIFI to be pretty good all over Bogota. No doubt that the Coworking spaces provide the most stable and fastest WIFI, but the cafes and hostels have solid WIFI as well. And if you rent a furnished apartment, it will surely come with WIFI.
Cost of living in Bogota
Bogota is not expensive to live in, although the cost of living can vary depending on the area. Your main expenditure would be food and rent.
You can expect to pay around $3 to $5 for a traditional Colombian lunch in any of the restaurants that have a menu, and around $10 to $20 in nicer restaurants.
For a solo nomad, your grocery bill will run around $150–200 per month if you eat the local food. A gallon of milk costs about $2.50 and a dozen eggs around $1.50.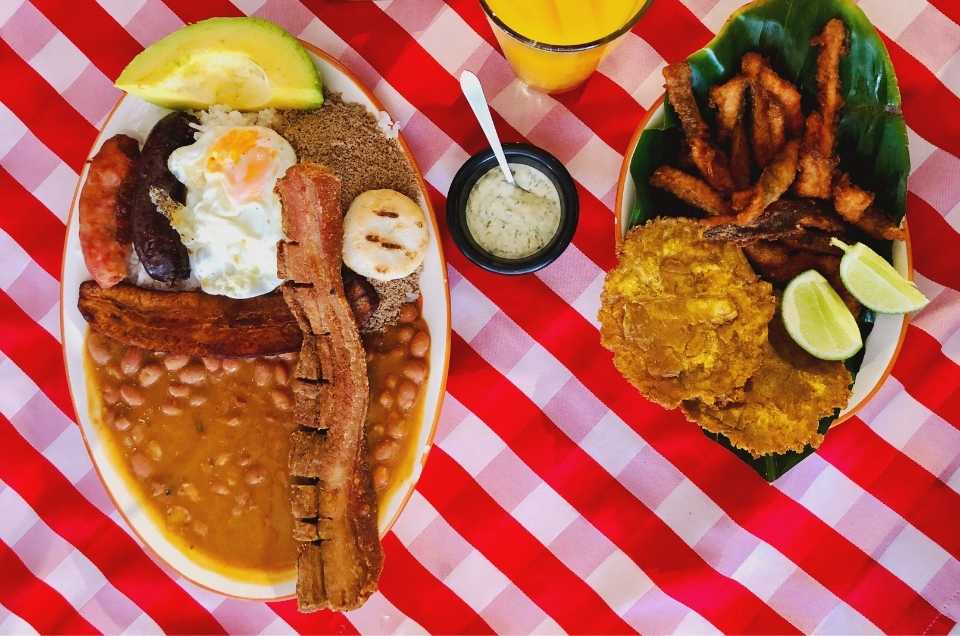 A one-way ride in a Transmilenio bus would cost $0.5. If you decide to take a city taxi, be sure to verify that it is a clearly marked official taxi. You can expect to pay around $1 USD per mile.
Coming to rent, if you live on a sharing basis, you would spend a lot less than if you are living in Bogota alone.
There are many ways to find a place in Bogota. I found a place in a 2BR apartment through Airbnb. It cost me $200 USD per month, and I had to share the place with one more person.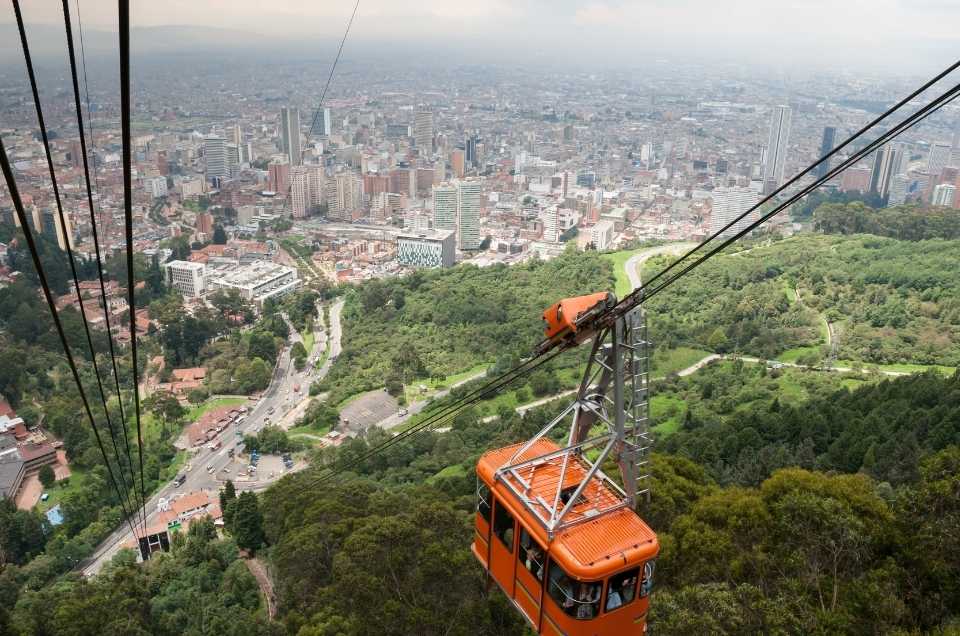 The apartment I stayed in Chapinero had four bedrooms and, I shared it with three other people. It cost me $210 per month. This one I found it through a Facebook group called "Apartamentos en arriendo Bogota". This group is a great place to find apartments and roommates. "Bogota short term rentals" is another FB group that I would recommend.
Another great way to find a place is to just walk around and look for signs of "Se Arrienda".
Do you need a visa as a digital nomad in Bogota?
If you are from one of the countries that have visa-free access for Colombia, you can easily enter for 90 days. Then you can extend it online for 90 more days. It's important to know that you can only stay for a maximum of 180 days in one calendar year.
I went to Colombia on a tourist visa and converted it to a volunteer visa when I did the paid volunteering thing. Then when I got the job in the institute, I got a Colombia work visa for one year.
If you want to learn about all the different kinds of visas that Colombia offers and the fees and other details, I have a detailed guide on Colombia visas on this.
Cafes with good wifi in Bogota
Although, I have been to a lot of cafes in Bogota, here are my top picks.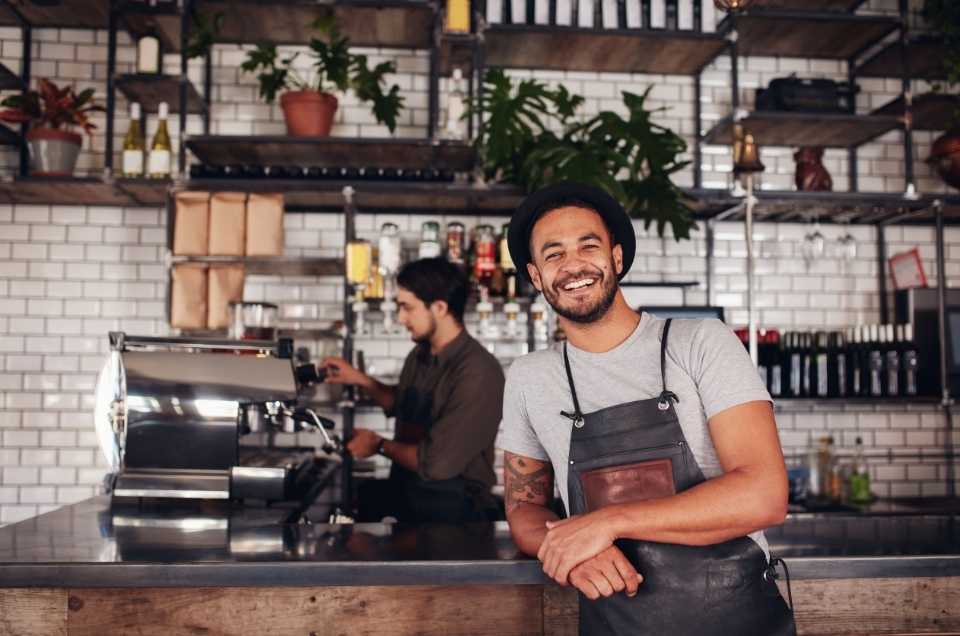 1.Bourbon Coffee Roasters. Along with a nice collection of pastries, cakes, and sandwiches, Bourbon has coffee from all over Colombia. It has a peaceful atmosphere to work and high-speed WIFI. The food prices are reasonable too.
2. Amor Perfecto. Amor Perfecto brings in regional coffees from different farms all over Colombia and produces its own coffee, which is delicious. What I love about this place is that it is a nomad magnet. The music is calm which makes it ideal to focus on your work. And, most tables have power sockets.
3. Juan Valdez Orígenes. Although I am not a fan of big chains, and although there are a lot of Juan Valdez cafes all around Bogota, this one is a three-storied chain with a lot of space and great WIFI. And not to forget all the food options they have, the great coffee, and a nice roof terrace.
Co-working spaces in Bogota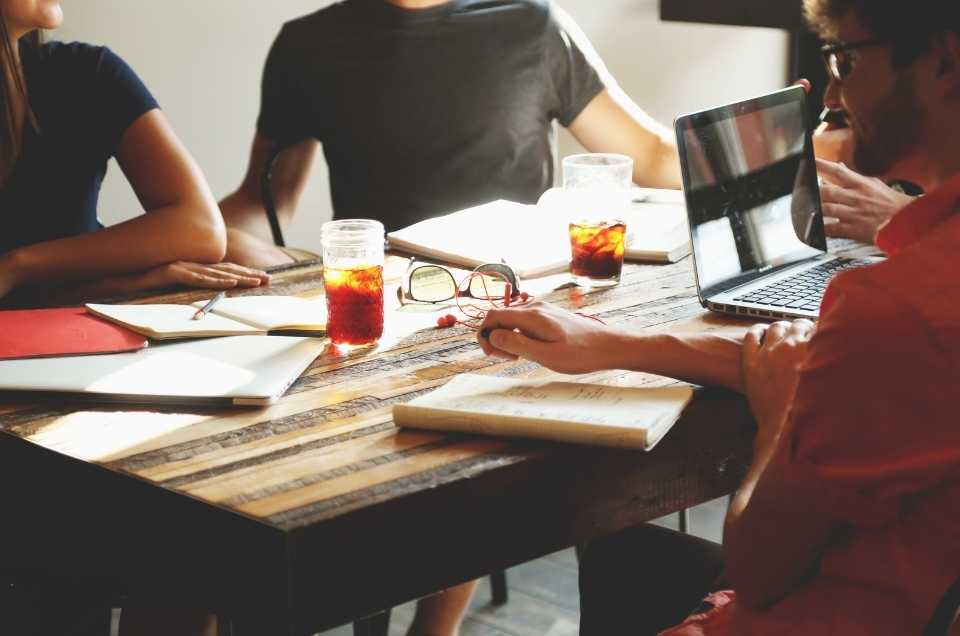 1.Colabora. Although a little on the costlier side, what clicks for Colabora is its aesthetically pleasing environment. When you work in a beautiful environment, it takes your productivity a notch above. And then it has everything you could ask for: fast internet, a library, a kitchen, printer/scanner, and even a 3D printer. It costs $15 per day. Monthly and yearly rates are discounted.
2.Work&Go — Zona T. Work & Go has various branches scattered around Colombia. The one in Zona T is in an upscale neighborhood and comes with a speedy internet connection, a business lounge, a personal locker, and a nice garden area. It costs $10 per day. Monthly and yearly rates are discounted.
3.HubBOG. HubBOG is a huge tech hub where developers, entrepreneurs, and skilled freelancers often mingle. It offers all that you can ask for. I personally loved the open terrace. It costs $15 per day. Monthly and yearly rates are discounted.
Originally from India, Deb has fallen off rafts every time he rafted, been lost in remote towns where he didn't speak the language and had no phone, detained in immigration, come close to losing everything when backpacking, hosted couchsurfing events in cities without knowing a single soul. And through all of it, he has come to the realization that traveling makes him who he is.
He always ends up finding his zen through writing and cooking, and would be up for a good hike any day, and wears many hats like teaching EFL, working in technology, and blogging.
Take the Internet with you! Rent a portable wifi when you travel to Colombia.
Stay connected in Colombia with unlimited internet and your choice of portable pocket Wi-Fi and SIM cards. Click here to check our affordable digital nomad data plans in Colombia!