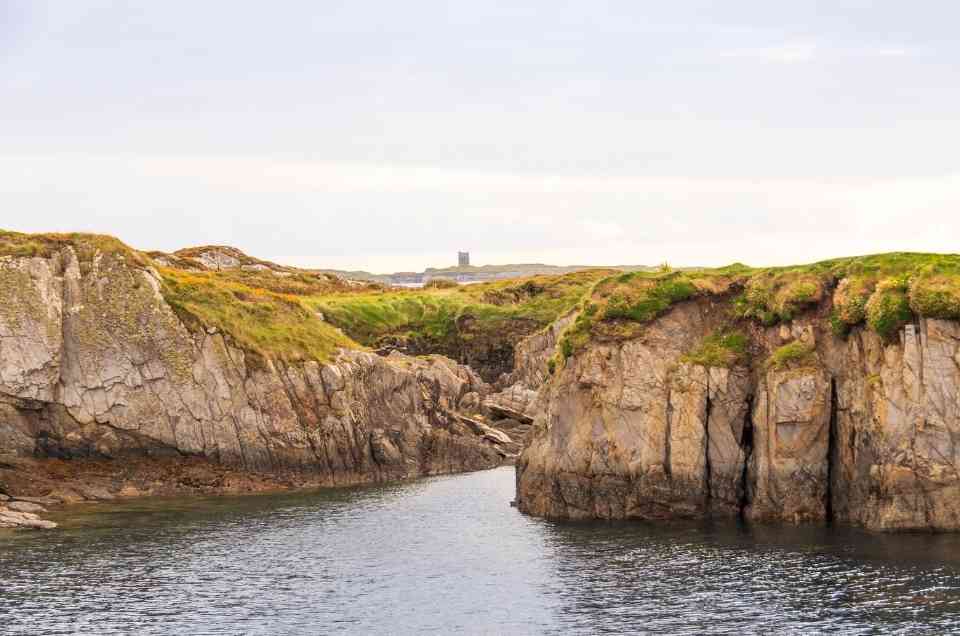 For almost two years I have lived in and near Cork, Ireland while doing freelance work and running a travel blog. Originally from the United States, I came to live on a 1 year 'Working Holiday Authorisation' that I applied for as an American citizen.
Before that point, I had already been living in Scotland for a year and a half on a student visa. I received my Masters of Science in international sport development and management and then started applying to jobs in the UK. I was not having any luck in securing a job that would give me a work visa to stay, so I started to look for alternative ways to stay in Europe.
That is when I found that Americans have a few different countries that they can do a working holiday in. I knew I wanted to stay in Europe and Ireland is the only country in Europe that Americans can do a working holiday in, so my path seemed straightforward. Plus, Scotland and Ireland have a similar culture, so I figured it would not be that big of an adjustment either!
As a Cork digital nomad, I have made it my mission to actively dig deeper into complex Irish history and modern-day Irish culture. When putting together my guide on free things to do in Cork city, I learned that a lot of the history is not well documented either. It might not always be easily accessed but Ireland's past is extremely important to learn about; the centuries of trauma and injustices still impact day-to-day life.
Of course, I want to learn for my development, but also because it fits right in with my digital nomad job of writing and running my travel blog, Maptrekking. It is focused on helping others find local experiences while traveling slowly!
Being proactive and learning about Irish culture is helpful in my freelance work as well. Besides blogging, I also partner with Irish companies to help them with their digital marketing. Through becoming a blogger, I have had to hone my skills in writing, search engine optimization, photography, social media, etc. Blogging opened the door to using what I have learned for extra income!
Cork digital nomad: Maria's personal experience
Out of all the places to live in Ireland, choosing Cork was a bit of a gamble since I had not visited before. I had previously visited the capital, Dublin, which helped me know that living there was not for me. I knew I wanted a place that was affordable and wouldn't be so large that I would feel lost in the crowds. On the other hand, I did want the place to be big enough to have reliable internet, cultural events, great restaurants and cafes, access to public transport and flying, etc.
Cork seemed like the next logical place to research since it is the second-largest city in the Republic of Ireland and is even known as the 'foodie capital' of Ireland. There are some amazing restaurants to try. Check out the best places to eat in Cork city, there is even one with a Michelin star!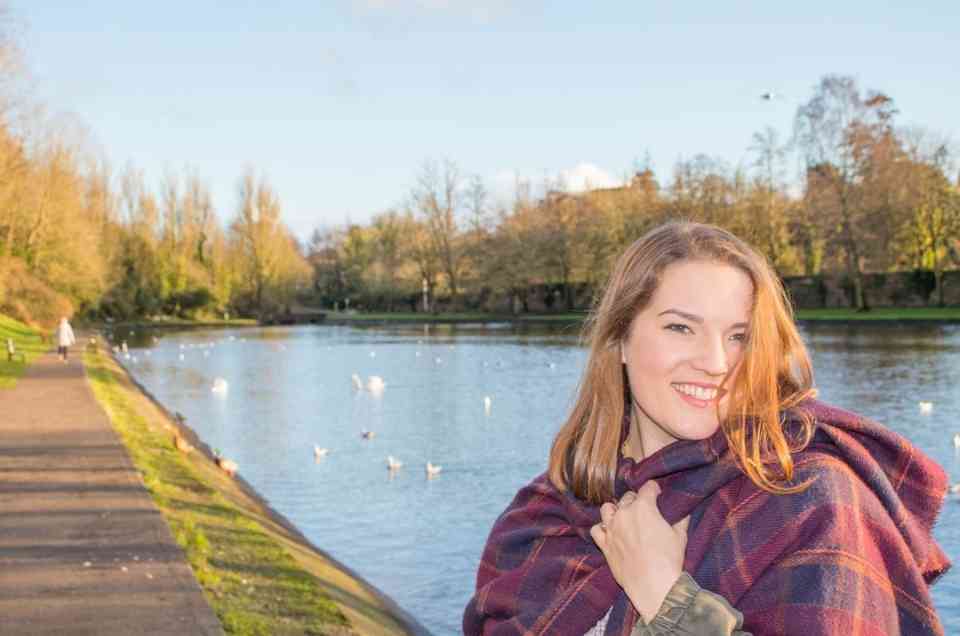 The Cork metropolitan area has around 300,000 people, while Dublin's is 1.4 million. Cork is an up-and-coming city with lots of hospitals and university jobs, along with many technology and pharmaceutical companies making it their European headquarters. I liked the fact that Cork seemed to be heading towards the likes of Dublin, but just wasn't there yet.
Since Dublin is located on the east coast, Cork's physical location was also more appealing to me. It is very close to the Wild Atlantic Way, a 2,500 km driving route along the west coast of Ireland that holds some of Ireland's most amazing sites. I was looking for easy access to exploring the rugged coastline, pristine beaches, and ancient historical sites, so Cork seemed like it would be a great digital nomad base for me.
As a digital nomad, it is essential to have easy access to transport, especially flying. I knew that close access to an airport was an essential aspect to consider when deciding. Living in rural Ireland can mean driving for hours to get to Cork or Dublin for an international flight. Even though Cork airport is small, it still has affordable flights to many great destinations in Europe. Living in or near Cork City means having the nearby Cork airport at your disposal, so choosing Cork seemed like the obvious answer for me.
The digital nomad scene in Cork
The Cork digital nomad scene is still growing so there are not any Facebook groups dedicated to it yet. If you are looking to meet other nomads in the city, I think the best way to meet others would be at Co-working spaces or connecting on Instagram.
I usually prefer to work in a cafe, but there are a good few co-working spaces to choose from. As the city expands, I think there will be even more that pop up.
If cafe culture is more your scene, you will not be disappointed. Digital nomads in Cork have a variety of amazing cafes to choose from. Besides just getting a coffee fix, Cork cafes almost always have fresh baked goods too. It isn't unusual for them to offer light lunch foods like cold salads and sandwiches. Some larger coffee shops will even have hot food to order as well.
Internet in Cork
For most digital nomads, fast and reliable internet is a must. Though rural Ireland is gorgeous, I knew that living rurally would not work for me as I would need fast internet speed that I could count on. Generally, the closer you are to a city, the stronger and more consistent your connection will be.
The wifi in Cork is great since it is a larger city, I have never had any issues. Having a wifi router in your accommodation should suit most Cork digital nomads. Internet providers do offer better quality connections and speed based on how much you pay per month. This is great because you can choose a plan that will suit your needs.
Stay connected when you travel to Cork, Ireland! Rent your portable wifi device »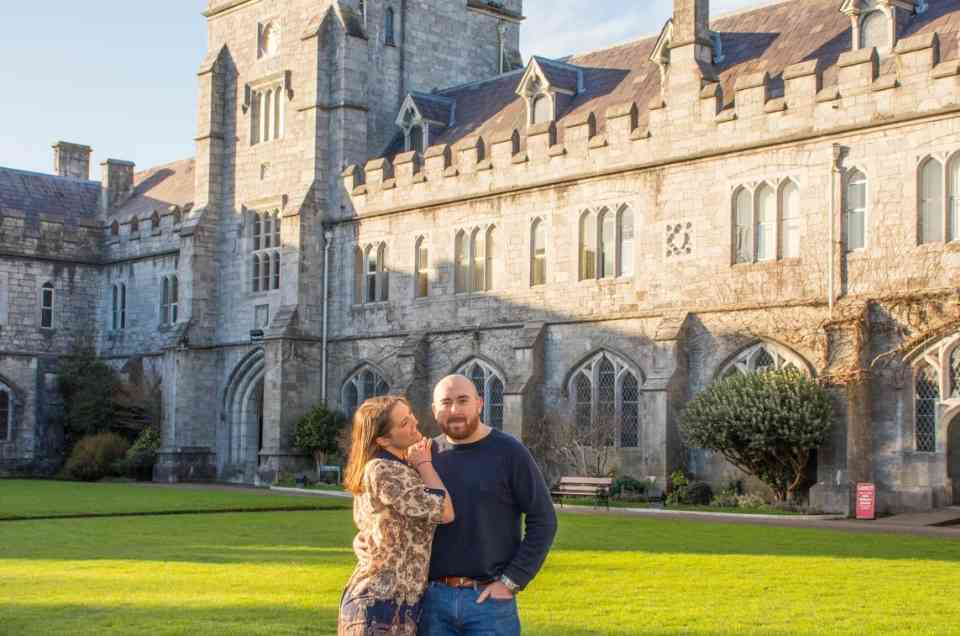 Many providers do require a contract though, so if you know you will be in Cork short term, it could be best to purchase a SIM card with unlimited data. These are affordable and can be purchased in the city center from stores like Eir, Three, or Vodafone.
Cost of living in Cork, Ireland
One of the perks of choosing Cork is that the cost of living is far more affordable than in Dublin. My partner and I have a relaxed 'budget' lifestyle. We usually spend 500-600 euros per month on food, household items, miscellaneous purchases.
We pay 900 euros for renting a two-bedroom apartment outside of the city. Utilities are about 200 euros per month and we both work remotely so there aren't usually transport costs for us. The total living cost for us is 1,600/1,700 euros per month, so that means around 800 euros per person.
When I first arrived in Ireland, I stayed in a hostel until I found a flat. Check out hostels in Cork and there are great Airbnbs too. Check out Cork accommodation Facebook groups, Cork accommodation, or Rent in Cork. Use daft.ie, rent.ie, and property.ie for viewing flats online.
Visas in Ireland
When my working holiday year was coming to a close, my Irish partner, Ciarán, and I decided we wanted to try the digital nomad life while traveling. We set off in February 2020 to Montenegro and were only gone for a month before COVID ruined our plans. We crossed over into Albania right before they went into a marshall law lockdown which kept us stuck in a hostel for two months. Eventually, we were able to leave and then we returned to Cork.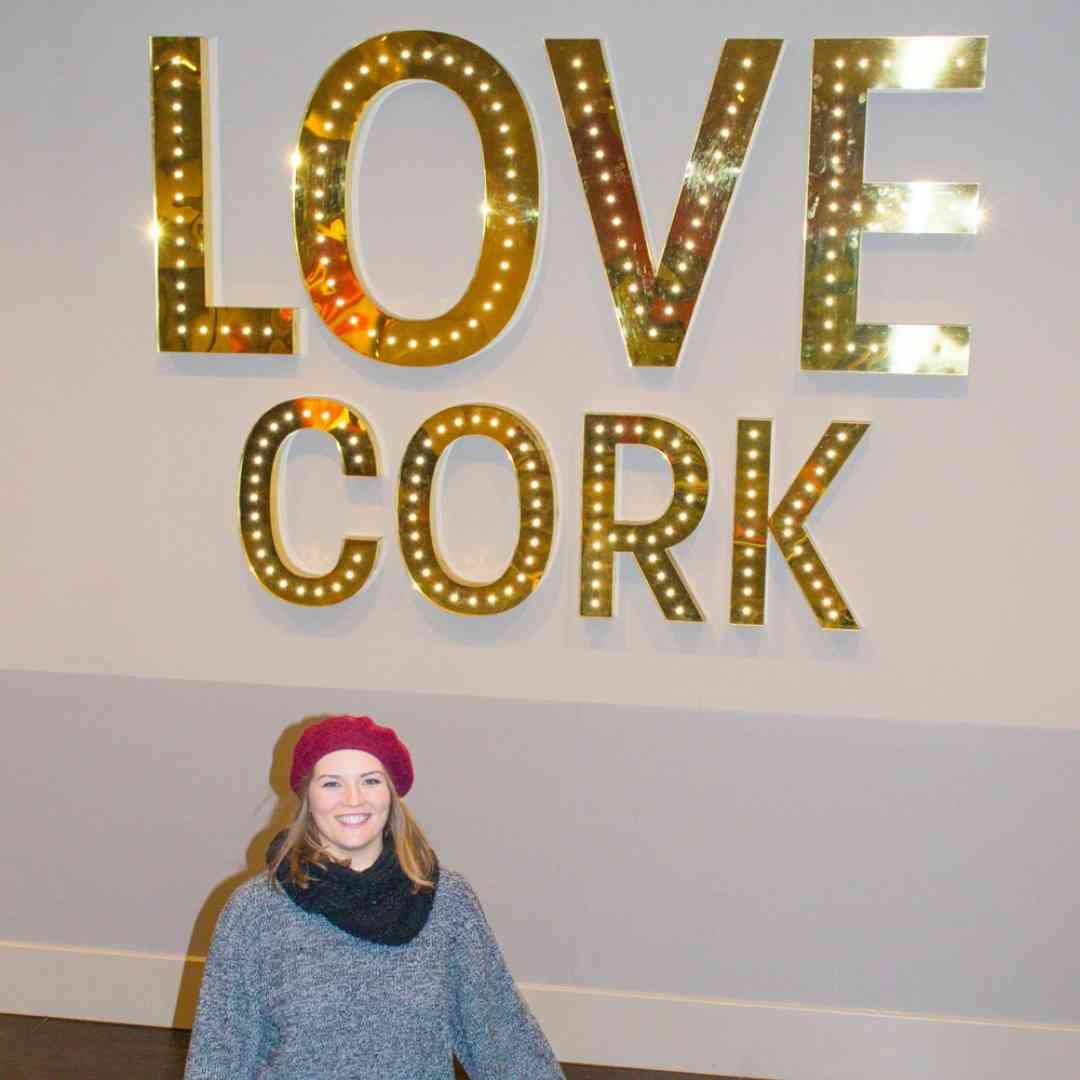 My working holiday authorization was not renewable so I entered on a tourist visa. With how COVID has affected Ireland, the government has continued to extend the tourist visa permission. It has worked well for me as the extension has been continued for 12 months now.
If you plan on staying short-term, tourist visas are usually granted for 3 months. If you are looking to stay long-term, check into whether Ireland allows a working holiday authorization with your country.
Cafes in Cork with good wifi
Triskel Arts Centre cafe: affordable priced coffee & cakes, great wifi, lots of plugs, alternative/quirky atmosphere, generally quiet
The Atrium, Clarion Hotel: moderately priced coffee & food, super-fast wifi, lots of plugs, classy atmosphere, good for focusing as it's pretty quiet
The Bookshelf: moderately priced coffee & cakes, great wifi, lots of plugs, trendy atmosphere, can get busy which means extra noise
Recommended co-working spaces in Cork
Plus 10 Coworking: free trial day, €31 per day, €185 per week
Republic of Work: €35 per day, €99 per month
Culture Co-working: free trial day, €25 per day, €99 per month
Regus: €160 per month
If you aren't interested in searching for Wifi in Ireland, get a portable wifi device!
About the Author
Maria is a digital nomad currently based in Cork, Ireland. She is a travel blogger that focuses on helping others have meaningful and responsible experiences while traveling. Maria grew up in an impoverished area of rural America, so travel blogging and living abroad was something she never even thought to dream of. Originally, she started pursuing a career in sport by studying and completing a Bachelor of Science and Master of Science degrees in sport management and development. As she wasn't able to find a job in her desired field after graduating, Maria viewed it as a sign that sport might not be the right path for her and that it could be an opportunity to pursue something else.