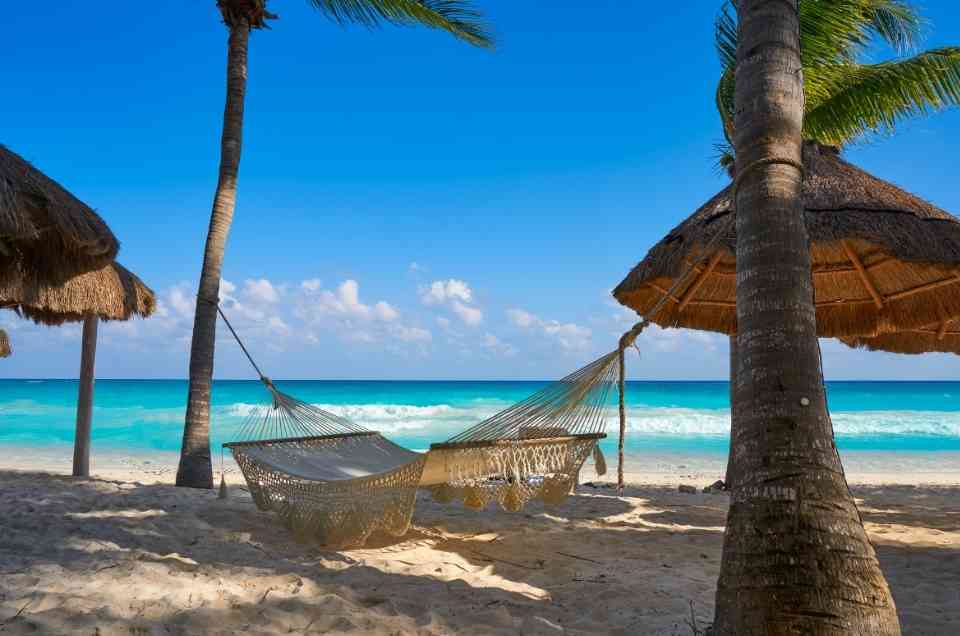 ¡Hola! My name is Allison and I lived and worked remotely in the sunny Mexican beach town of Playa del Carmen for almost two years. I'm originally from St. Louis, Missouri, and work remotely for a B2B digital marketing agency, specifically in the field of marketing automation.
While living in Mexico, I got to experience everything that Playa del Carmen has to offer, including the amazing white-sand beaches, incredible cenotes, the undeniably tasty Mexican cuisine, and a vibrant international community. I totally fell in love with Playa del Carmen's unpretentious charm and beachy carefree vibe, which even inspired me to create a new travel blog shortly after moving there.
Personal Experience as a Playa del Carmen Digital Nomad
I first arrived in Playa del Carmen in the summer of 2018. One of my best friends was living there with her husband, so I had been to visit many times and was very familiar with the town. Aside from the attraction of living at the beach, I also speak Spanish and have a degree in International Business so it was always a dream of mine to live and work abroad in a Spanish-speaking country. When I received a job offer to work for a Mexican hospitality brand in Playa del Carmen, I knew it was going to be now or never. So I quit my marketing job in Chicago, sold all of my personal belongings, and booked a one-way ticket to Mexico! It was a huge risk but I was so determined to push myself outside my comfort zone and make my dream a reality. It was a great learning experience working abroad for a Mexican company but eventually, I decided to make a job change and began to work remotely, which is what I do now and absolutely love. Working remotely also gave me the opportunity to become a part of the Playa del Carmen digital nomad community.
Playa del Carmen is such a great destination for digital nomads because it's located in the United States time zone, which makes it convenient if you are working with American companies. Its close proximity to the U.S. also makes for convenient travel as it's just a quick plane ride away, and there are many direct flights into Cancun, which is the closest international airport. For instance, it's only about a 3-hour direct flight for me when I fly home to St. Louis. Even though Playa del Carmen is a small beach town, it still has the solid infrastructure necessary for being a digital nomad. The internet speeds are fast and most of the time reliable. Playa del Carmen is a tourist destination so there are many rental options, restaurants, and attractions, making it a great place to live.
Digital Nomad Scene in Playa del Carmen
The Playa del Carmen digital nomad scene is very active and it's easy to get involved in the community. I would highly recommend visiting one of the coworking spaces in Playa del Carmen to introduce yourself and meet some new people. The staff at the coworking spaces are very welcoming, which makes it easy to get introductions.
Many of the coworking spaces also organize fun community events such as barbecues, beach hangouts, and day trips to nearby towns. In addition, they will often host professional development events such as workshops and presentations. These events are great opportunities to meet other entrepreneurs, network with like-minded individuals, or learn a new skill. You'll also want to join the Playa del Carmen digital nomad Facebook groups:
Wifi, Sim Cards, etc. in Playa del Carmen
The wifi in Playa del Carmen is fast and most of the time reliable. Internet is included in most apartment rentals, so you'll definitely want to check with the landlord to find out the internet speed. A router will most likely be included in your own apartment or nearby. Speed requirements will vary depending on the type of work that you do, but I always found the internet in my apartment rental to be sufficient for my job and daily video calls. The wifi may go out every once and while but usually only for a few minutes.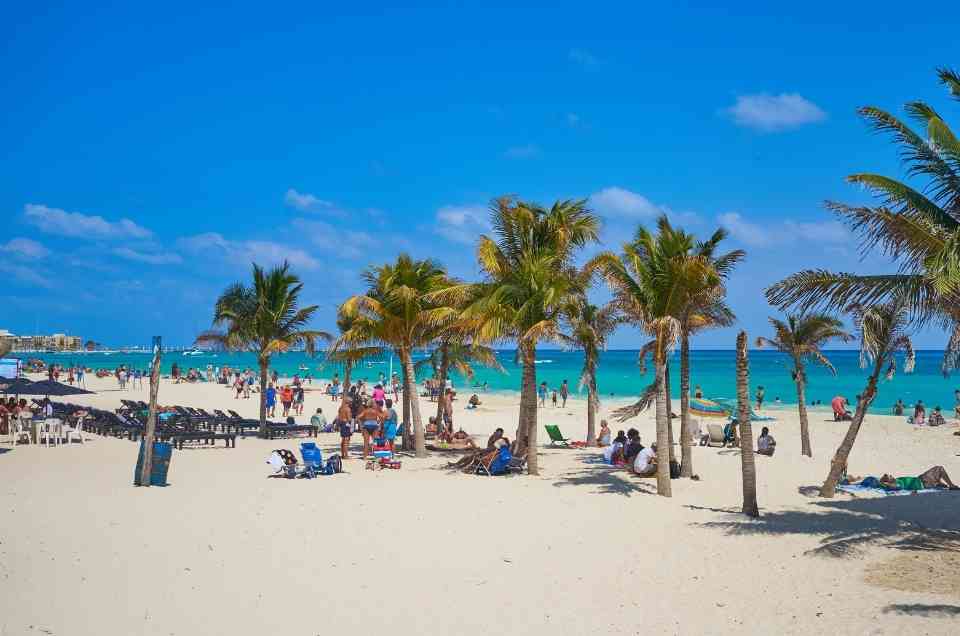 Almost all of the coffee shops in Playa del Carmen offer complimentary wifi but the speeds aren't always very fast. Usually, they are fine for internet browsing and getting work done but I wouldn't rely on them for video calls. You'll find the fastest and most reliable wifi in coworking spaces. For internet access on the go, sim cards can be purchased from the airport or local convenience stores. When I first arrived in Playa del Carmen, I brought an unlocked cell phone and was able to get a local sim card for cell service. You can sign up for a monthly plan at providers such as Telcel or Movistar or simply pay as you go and recharge at an Oxxo convenience store.
Cost of Living in Playa del Carmen
Depending on your lifestyle, the cost of living in Playa del Carmen can be very inexpensive. Accommodation can be as low as $300 USD a month for a shared unit or studio, or up to $1,200 USD per month for a luxury one-bedroom apartment. You will have to pay more for added benefits and amenities such as 24-hour security, a pool, and gym facilities. While living in Playa del Carmen, I always stayed in a long term apartment rental, which is abundant and easy to find. I paid around $800 USD monthly for a one-bedroom rental in a new condo building with a rooftop pool, gym, and security. You can pay much less for a place with fewer amenities.
The best place to look for apartment rentals in Playa del Carmen is on Facebook Marketplace or join a Facebook rental group. I would recommend living in the downtown area of Playa del Carmen, known as "Centro" as this is closest to the beach and 5th Avenue, which is where all of the restaurants, bars, and shops are located. Transportation costs are very low in Playa del Carmen because the downtown area is almost completely walkable and you won't need a car. Taxis are always readily available to go further distances or you can always take a "colectivo" (shared van) to get to nearby towns for less than a few dollars.
The cost of food in Playa del Carmen is generally much lower if you're cooking your own meals. However, it can be expensive if you're eating out all the time or going to the restaurants and bars in the more touristy areas. The prices at the restaurants on 5th Avenue will be very similar to prices in the U.S. Try to eat at local establishments if you want to save money. You'll find the best tacos at El Ñero or El Fogón, which are less than $1 USD each.
Visas in Mexico
Mexico is a great destination for digital nomads because the country offers a 6-month tourist visa, which can be renewed by exiting the country. It's very important not to lose your tourist visa given to you at Customs as it's required to board the plane when you leave the country. Keep it someplace safe to avoid delays and added stress when you leave. If you plan to stay in Mexico long term, you can also apply for a Mexican temporary residency visa, which is granted for 1 year and then can be renewed for 3 more years. To qualify for the temporary residency visa, you must visit a Mexican consulate outside of Mexico and show proof of income. The income requirement varies depending on the consulate, but it is around $1,600 USD per month for the last 6 months. After 4 years of having a temporary residency visa, you can then apply for a permanent residency visa.
Recommended Cafes with Good Wifi in Playa del Carmen
Basic Foodie. Basic Foodie is a nice cafe that just relocated to the Colonia Hollywood neighborhood of Playa del Carmen. It has good wifi and outdoor seating with a good selection of coffee, pastries, and artisanal bread and sandwiches. Food prices are pretty average for a coffee and snack at around $5-$6 USD.
Bajo Cafe. Another popular cafe is Bajo Cafe located in Mercado 30, which is an open-air complex of restaurants. There is no air conditioning at Bajo Cafe but they have plenty of fans to keep you cool. The wifi is good for working and there are sufficient electrical plugs. When dining at Bajo Cafe, you can order food from any of the restaurants in the complex including Peace & Bowl (smoothie bowls) and Ta' consciente (vegan tacos), which makes it a cool place to hang out for the day.
Ah Cacao. There are a few Ah Cacao coffee shops in Playa del Carmen but the best location to work from is the one on 5th Avenue and 38th street. It's a large cafe with an upstairs seating area as well as some outdoor tables. They specialize in cacao and offer many different chocolate beverages, espressos, and frappes. The wifi is good but you'll have to re-log onto the network after so many minutes.
Recommended Coworking Spaces in Playa del Carmen
Nest Coworking. Nest Coworking is probably my favorite coworking space in Playa del Carmen. It's a two-story building offering a quiet office space upstairs and a communal working space downstairs, and there is also an outdoor patio to get some fresh air.I found Nest to be the most welcoming coworking space with the most active community. The first time I visited I was invited out to lunch and was able to meet a great group of Playa del Carmen digital nomads. Nest offers daily, weekly, and monthly plans which cost around $15 USD, $75 USD, and $250 USD consecutively, but there are often promotions for discounted pricing.
Bunker Coworking. Bunker is the newest coworking space in Playa del Carmen and is another popular spot for digital nomads. Space is a little smaller but offers all new equipment, 24/7 access, and free printing. They also have a very active digital nomad community with community events and get-togethers. Bunker offers daily, weekly, and monthly plans which cost around $12 USD, $55 USD, and $145 USD consecutively.
Selina Coworking. Located at the Selina Hostel in Playa del Carmen, Selina is a trendy co-working space with colorful boho decor and chic design elements. Onsite you'll also find an open-air courtyard, restaurant and bar, and a pool. It's definitely the most aesthetically pleasing coworking space but I found the staff to be not quite as welcoming. Selina offers daily, weekly, and monthly plans which cost around $14 USD, $50 USD, and $150 USD consecutively.
Allison Sicking is a travel blogger and digital marketer with a passion for travel and a love of the Spanish language. She created the travel blog Viva La Travelista while living in Playa del Carmen to share her travel experiences in Mexico and other Spanish speaking countries, and to empower other travelers to book that ticket! Follow her blog to find out more about life in Playa del Carmen, her adventures and explorations, and Mexico travel tips.