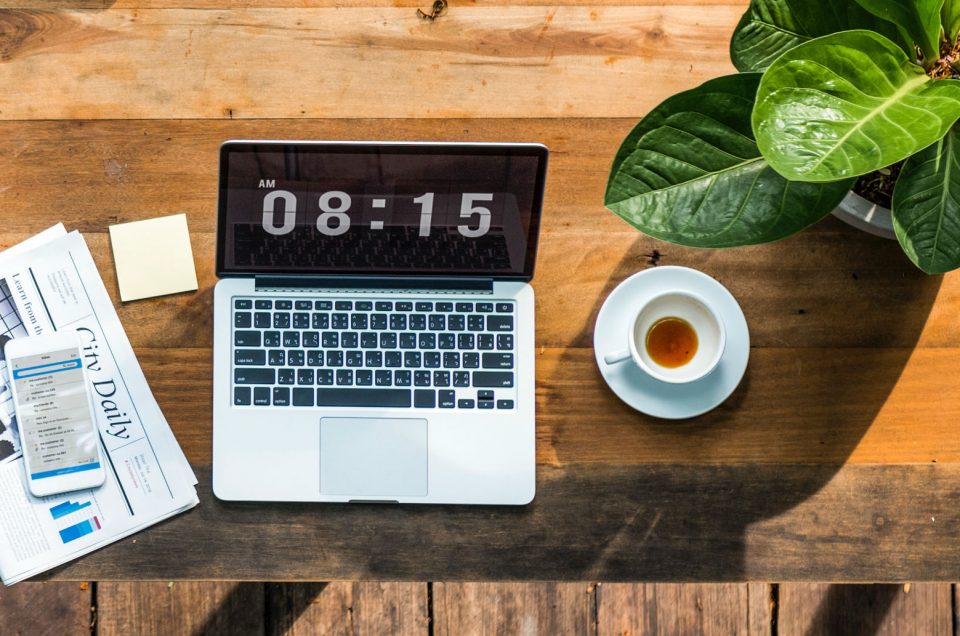 Being able to combine travel and work has long been a dream scenario for many people. In the past, that has meant finding a job with travel opportunities. But over the last decade, an entirely new way of achieving this lifestyle has been born. Working for yourself, not an employer and using technology to earn a living that is not dependent on where in the world you are. This is the definition of a digital nomad. Perhaps it's no surprise that we are becoming more comfortable with this scenario when, according to Forbes, 35% of the US workforce was already working on a freelance basis by 2016. We've got increasingly used to working for ourselves, so why not take the logical next step to enjoy the benefits of that freedom.
There are some personal traits and experience that are essential to making a success of a digital nomad lifestyle. Firstly, you need to be confident and self-motivated as you have no manager or team giving you structure or support. Secondly, you need to have in-demand skills and be able to sell them effectively to keep new customers and work coming your way. If you have a successful career background and a network of contacts, that's going to make it much easier than relying on making new contacts wherever you go.
But if you have the right skills and attitude the opportunities to be a successful digital nomad are amazing. As well as what you bring to the party as an individual, your success and enjoyment of living as a digital nomad are also going to be dictated to some degree by your environment. There are a few key influencing factors that you're going to want to ensure are in place. These are things such as cost, internet access, safety, language/cultural considerations and overall quality of life.
Clearly, you're not going to embark on a period of time in a new country if you think it's going to be too stressful financially or emotionally. The beauty of the nomad lifestyle is that, if you do find challenges to be too much, you can always move on, but there is cost and hassle associated with doing that repeatedly, so you're going to want to find the continent or region that works best for you.
Asia is the birthplace of digital nomadism because it offers the best combination of positive environmental factors, being cheap to live with excellent internet infrastructure and regions which are both safe and fun to live in.
One of the key aspects to being a digital nomad in Asia in 2018 is that these places have developed, not just great infrastructure but thriving nomad communities with co-living and co-working spaces developed especially for the lifestyle.
Every one of the cities on our list offers something different, Kathmandu may not have the best internet speeds but is a friendly place with English being fairly widely spoken, something you may find more challenging if you opt for a Chinese city for example. Da Lat, offers exceptional value for money on accommodation but lacks the nightlife you'd enjoy in larger cities.
The fact is that a digital nomad lifestyle is what you make it, whether you choose to spend weeks or years in each location. But unless your mission is to travel as extensively as possible, you may find spending some time in different cities within a particular region or country allows you to get comfortable with the local lifestyle and customs more easily. In that case, looking at Asia as a starting point may well give you an ideal starting point to define your own way of living as a digital nomad.
Each of these cities was contributed by travel bloggers who are continuously wandering the globe and looking for the best digital nomad hotspots. Let's take a look at some of the popular Asian cities to live as a digital nomad.
Bangalore, India
I am one of the digital nomads who travel around the world but prefer to continue working on these journeys. If working on a laptop with a good internet connection is the goal, then the Indian city of Bangalore is wonderful to live the dream of a digital nomad. Being the IT hub of India, most places in Bangalore are equipped with high-speed WIFI connection. Be it a shopping mall, cafe, or Airbnb; anyone can find WIFI almost anywhere and everywhere in Bangalore.
According to the offered facilities, Bangalore is quite affordable and will not put pressure on the pocket. Anyone can easily get a room booked in Airbnb and hostels at a reasonable cost. Also, a 1 BHK will cost an average of twelve thousand bucks. During the stay in Bangalore as a digital nomad, one will not get bored with the work pressure. This is because having some fun time and vibrant social life in some of the best places to visit in Bangalore like several pubs, shopping malls, and cafes in the city. Also, Bangalore has some amazing places to visit for weekend trips that one can cherish solo or with the loved one.
Siem Reap, Cambodia
Siem Reap might not top every digital nomad's Southeast Asia wish list, but living and working in Cambodia's 'temple town' certainly has its perks. Siem Reap is a tourist hotspot, best known for being the gateway to Angkor Wat. As such, tourist infrastructure is extremely well developed, with no shortage of restaurants, bars, boutiques selling beautiful Cambodian gifts and homewares, and laptop-friendly cafes on offer. Food prices can be a little high in the tourist centre (especially around Pub Street), but you don't have to go far to find excellent local eats at low prices (think bowls of homemade rice noodles and mushroom dumplings for under a dollar).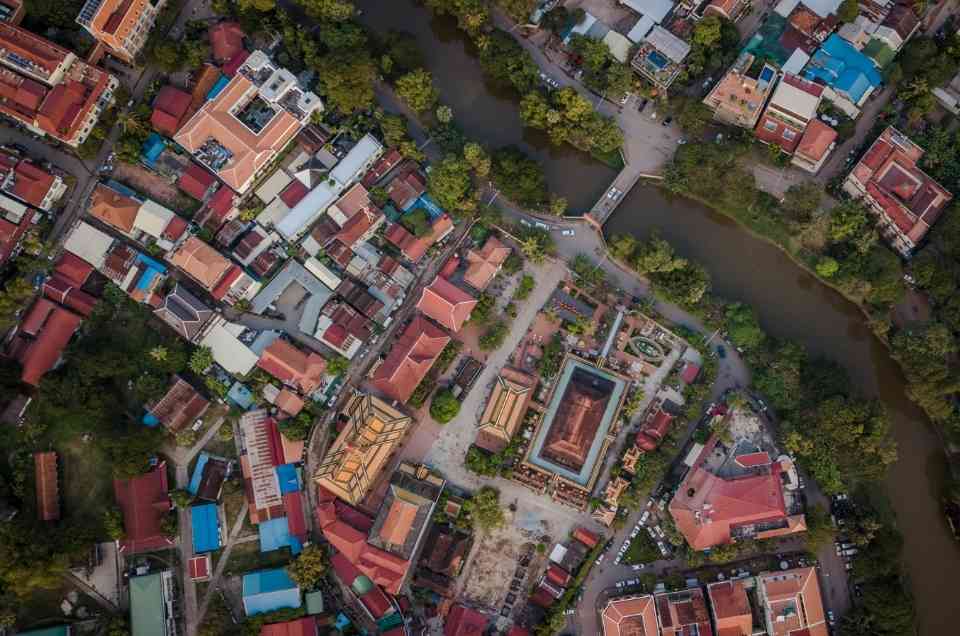 Siem Reap has at least two dedicated co-working spaces, including the popular Angkor Hub. WIFI speeds are variable (at Angkor Hub, you can expect download/upload speeds of around 20mbs), so it's a good idea to purchase a local sim as a backup. Cellcard is Cambodia's fastest network and offers very affordable data packages. When it comes to finding long-term accommodation in Siem Reap, serviced apartments are your best bet. Expect to pay between 200-300 USD per month for an apartment in the center. The Siem Reap Real Estate Facebook Page is a good place to start your search.
Ko Pha Ngan, Thailand
Although a lot of people associate Koh Phangan with full moon parties (even though they happen only once in a month), this laid-back island offers so much more than a booze-filled beach party full of wasted backpackers. If you are a digital nomad who wants to run an online business or work in Thailand, you should definitely consider Koh Phangan. Now, the Wi-Fi is usually good in Koh Phangan but it can be a little slow in some places. So if you are renting a place or staying in a hostel, definitely test the wifi beforehand. Coming to coworking spaces, Beachhub is probably the best. It has one of the strongest Wi-Fi signals all over the island, and it is situated right on Zen beach. There are many coworking cafes as well. Dots in Thong Sala and Bubbas Coffee are very popular.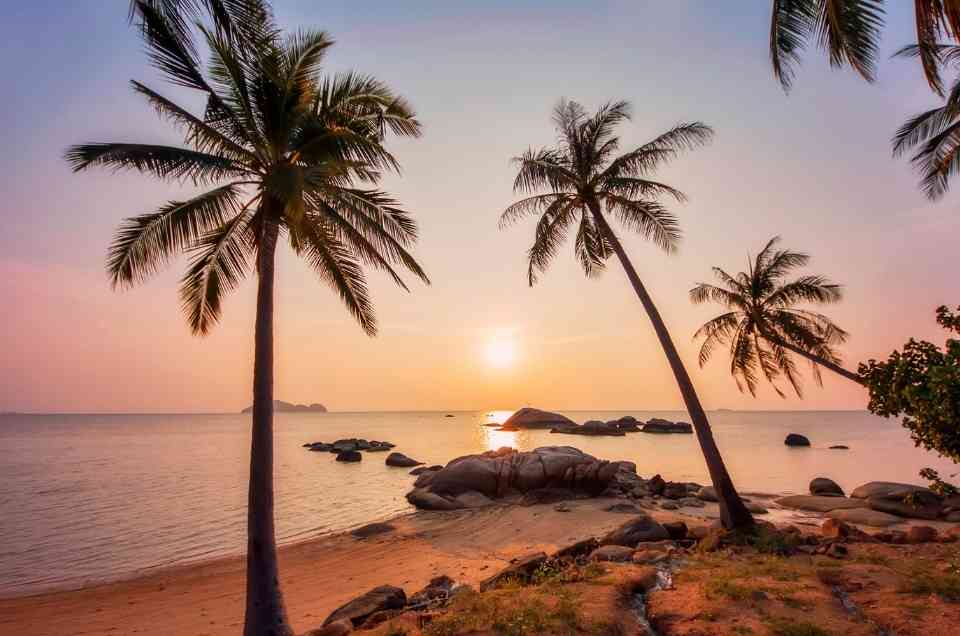 There are a lot of budget hostels for short stays. For long stays, you can check out the bungalows and Thai houses depending on your budget. And although Koh Phangan isn't the cheapest place in Thailand, you can survive on $700-$800 USD per month as a single person. And when you get bored, you would always find something to do. Be it visiting a waterfall or exploring its beaches on a motorbike or going to a jungle party. There is always something for everyone.
Luang Prabang, Laos
Known for its French colonial architecture and turquoise multi-tiered waterfalls, the UNESCO world heritage city of Luang Prabang makes an ideal choice for digital nomads. Surrounded by mountains and rivers, and home to over 34 stunning Luang Prabang temples, the former royal city boasts plenty of cafes, restaurants and interesting things to do. Wireless internet is reliable and reasonably fast, and with almost every guesthouse, hotel, café, and bar offering free WiFi, you'll be spoiled for choice. The cost of living is also incredibly inexpensive – a basic room in a guesthouse will set you back around 40,000 kip ($5 USD), while delicious rice or noodle-based meal will cost as little as 15,000 kip ($2.00 USD).
English is spoken in most establishments, with Lao people being extremely friendly and accommodating. With plenty of travelers, digital nomads, and a large ex-pat population, there are also plenty of opportunities for socializing and networking. Getting around is also super easy – the town center is perfect for exploring on foot and there are plenty of tuk-tuks and jumbos if you're wanting to explore further afield. Renting a bicycle or scooter is straightforward (be prepared to bargain for longer periods), and the roads and traffic are quiet compared to other cities in Asia.
Taipei, Taiwan
Taipei City, the capital of the East Asian island nation of Taiwan, is relatively undiscovered among Westerners. Curiosity first brought me there as a backpacker. I intended to stay for a year, but the country's welcoming culture and a plethora of things to do inspired me to stay much longer. In fact, Taipei was voted as the #1 city in the world for ex-pats. The same reasons that make it suitable for ex-pats apply to digital nomads. So what are they?
To begin, Taipei is incredibly safe. For example, working in a café, feel free to step outside for fresh air while forgetting about your laptop and belongings–nobody will touch them. Speaking of cafés, they are everywhere–coffee is an exploding trend. Free public WiFi is also ubiquitous, from convenience stores to the sparkling MRT. Taipei locals embrace foreigners, and the country is super LGBTQ-friendly. In terms of cost, you can expect prices between Southeast Asia and Japan. Sharing an apartment with other ex-pats can help cut costs. Last but not least, whenever you want to unplug, the surrounding areas are replete with beaches, hikes, hot springs, and other fun ways to pass the time!
Da Nang, Vietnam
Da Nang is a coastal city located in the central of Vietnam. The roads are big, there are many trees around, and of course the fresh salty air from the sea. Da Nang is the new hot hub for digital nomads in Southeast Asia. The wifi speed in public spaces like cafes is at least a minimum of 50Mbps. While you can get mobile data for $5, which comes with 28 GB for 28 days and the speed is about 25 Mbps, night and day.
What I love the most about Da Nang is the number of coworking spaces you can find, both with a view of the sea or right in the middle of the busy city. Before I start my day, I'd go to the gym or take a long walk on the beach when taking a time off my screen. Another best perk of living here is the number of digital nomads you can meet and connect with. Don't worry about the cost of living as well, I'm paying $300/month for a 1-bedroom apartment, including all bills, fast internet, and even a cleaning service. Cost of living, fast wifi, digital nomad community are the top reasons why digital nomads are moving to Vietnam.
Islamabad, Pakistan
A few years ago, I would chuckle if someone suggested Pakistan as a digital nomad destination… but these days it's easier (and safer) than ever to visit. The country's young capital, Islamabad, isn't like other Pakistani cities: its wide roads are quiet and calm, infrastructure is good, and the air is fresh thanks to the forested, mountainous foothills surrounding the city.
Because freelancing and remote work is common for tech-savvy Pakistanis, digital nomads will feel right at home. A network of coworking spaces is expanding all throughout the city, and it's perfectly normal to post up with a laptop in many cafes. Though café wifi isn't always reliable, mobile data is both affordable and reliable—it's hard to beat 60GB of data for US$12! English is commonly spoken in the country, making networking easier than ever.
For adventurous nomads, there's no lack of things to do in Islamabad after the workday is done: hiking trails crisscross the forests in the surrounding hills, leading to everything from turquoise blue cascade pools to shrines and ruins hidden beneath the trees. Pakistan's famous Karakoram Mountains are but a day away, as are the forts and palaces of the south.
Most importantly, in Pakistan, even the shyest digital nomads will never struggle to socialize. Even in the capital, Pakistanis aren't afraid to say hello and invite you for a conversation over a cup of chai. Nature and wifi are important, but as we digital nomads know, in the end, the community is what matters most.