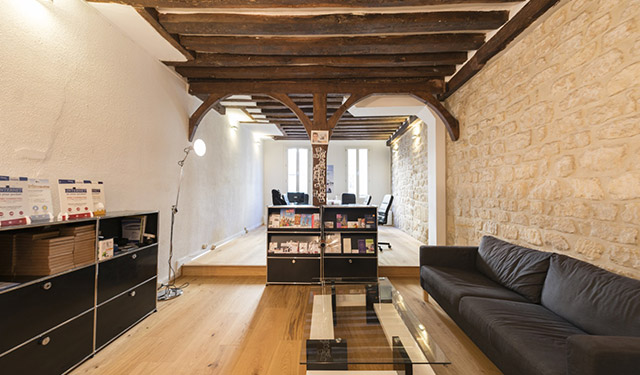 So, you decided to go for the Travel Wifi hotspot (our reviews may have helped ? see here or there). Great news !
Now, you have to select the delivery method. Yes, with Travel Wifi you will always have the choice. As a reminder, we do offer the following delivery methods :
hotel
airport
apartment
post office
… and at the Travel Wifi office directly !!
So why should you decide to pick up a Travel Wifi hotspot at our office directly ?
Well, the main reason would be because our office is located in the Paris city center (9 rue aux ours, 75003 Paris, ring at the outside bell). But the real one may be because the Travel Wifi's team is (very) welcoming and accommodating!
Welcoming and arranging ? Not so french right ?
Well, this is a typical stereotype of France.
And you'll see for yourself that the Travel Wifi team is working hard against this one. Indeed, when coming to our office, you will be warmly welcomed by the Travel Wifi's team with a delicious coffee. (Sugar and cream charged around 10 euros depending on your arrival time….just kidding!!). You may also receive a small French pastry…!
The Travel Wifi team is composed of 5 (the last one is working for a small company in Ireland called Google) « young» gentlemen who will explain to you every detail and will (try to!) answer all the questions you might have! Either you are looking for a nice place to chill or to eat, a museum of anything. They'll help you.
Moreover, with a Travel Wifi hotspot by your side, you won't get lost anymore and you will be able to check the reviews, opening hours and everything of what you can or want to do in Paris via your favorite apps !
At the end and if you want to, you will take a photo with the team. Why ? Because Travel Wifi is a big family, and we are proud of our family ! That's why we want to represent you on our website, to show to everybody that a Travel Wifi customer, is a happy customer !
Picking up your hotspot at our office offers you opportunities to explore the surrounding areas!
Yeaah Paris, city of light, town of love, of tourism, … What else ??
You should know that Paris is divided into several boroughs. Exactly 20 districts, take a look below :
As you can see, there are so many things to do before leaving this wonderful city. The third district, is clearly the heart of Paris !
We wanted to make your trip easier and even more convenient and that's why we chose to list things to do around here.
If you are a museum fanatic, your trip to our office will be worth it !
Museum of Hunting and Nature : Exhibits celebrate the relationships between humans and the natural environment through the traditions and practices of hunting. (more details here)
If you enjoy greenery, you will understand that in Paris, it's pretty rare. Here are the nearest garden around our office
­Anne Frank's garden : Hidden at the end of an alley just steps from the Pompidou Center, in the heart of the 3rd district
­Archives Nationales's garden : In the heart of the Marais, this unknown address will offer you a delicious romantic setting
Now with all these practical information, we hope that you'll see the selfpick up at our awesome office in a different way !
See you around !!